As part of our Blended Family Friday series, each week we spotlight stepfamilies to learn how they've worked to bring their kids together. Our hope is that by telling their stories, we'll bring you closer to blended family bliss in your own life! Want to share your story? Email us at divorce@huffingtonpost.com.
After her divorce, mom of two Maryann Potter tried to avoid dating men with kids. Dating after divorce is complicated enough without having to deal with someone else's divorce drama.
But when she came across Patrick -- a dad of five -- on a dating site, she knew she had to make an exception. More than eight years later, the couple are married and their eight kids (they've had a daughter together along the way) couldn't be happier.
"We've established such close relationships with all our kids which has been so rewarding," she told HuffPost.
Hi Maryann. Please introduce us to your family.
My husband and I have been married for eight and a half years and we have eight kids between us. I had two kids from a previous marriage, my husband had five and we had a daughter together. So we have a his-mine-and-ours situation. Our kids range in age from 5 to 28 years old!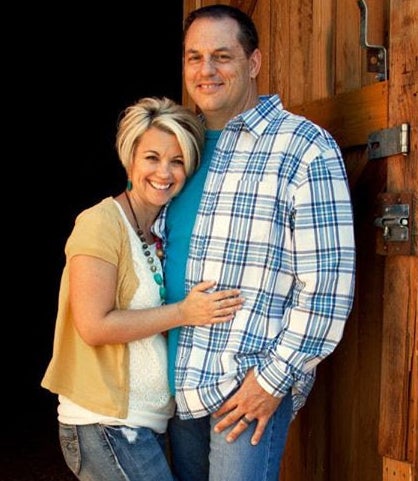 What have been some of the biggest challenges over the years?
One of the biggest challenges is dealing with all of the different relationship dynamics: there's my husband and the kids, ex-spouses, parents-in-law and others we have to keep in mind. We try to keep the complications to a minimum by establishing a home that's a stable place for our kids to grow up in. The kids need predictability when they are part of two homes because they are always trying to adjust to each home and the way things are done by each set of parents. They're always going back and forth. The more they can expect that things will be the same when they come back, the better.
What have you appreciated most about life in a blended family?
The best thing about being part of a blended family is having a big family and all the fun times we have together, especially on vacations and holidays. The kids love to meet at the beach during the summer. We all rent a big house for a couple of days together and play games, eat junk food and laugh.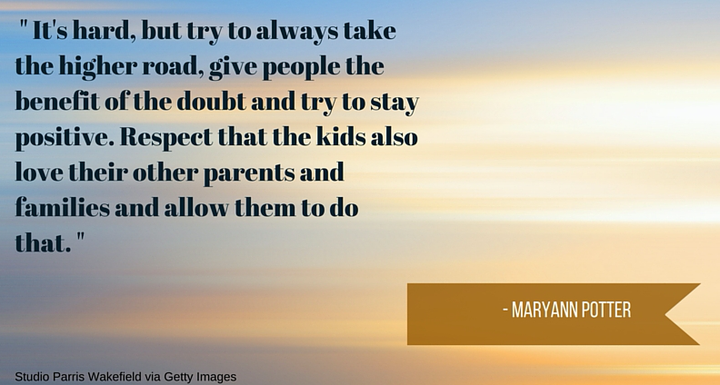 What makes you proudest of your family?
I think just how much effort each family member has put into making our crazy blended family work. We have great family traditions and love to do things together. We don't all live in the same house -- or even the same city anymore, for that matter -- but we carry on those traditions. Our favorite one is making sugar cookies each year at Christmastime; it's fun to see how even our college-age kids make it back home and are eager to decorate their cookies!
What's your best advice for parents who are struggling to keep the peace or adjust to life in a blended family?
My advice is to be patient. It takes a lot of time to adjust to the dynamics, to build trust and establish meaningful relationships. It's hard but try to always take the higher road, give people the benefit of the doubt and try to stay positive. Respect that the kids also love their other parents and families and allow them to do that. Most of all, don't ever give up hope and keep trying!