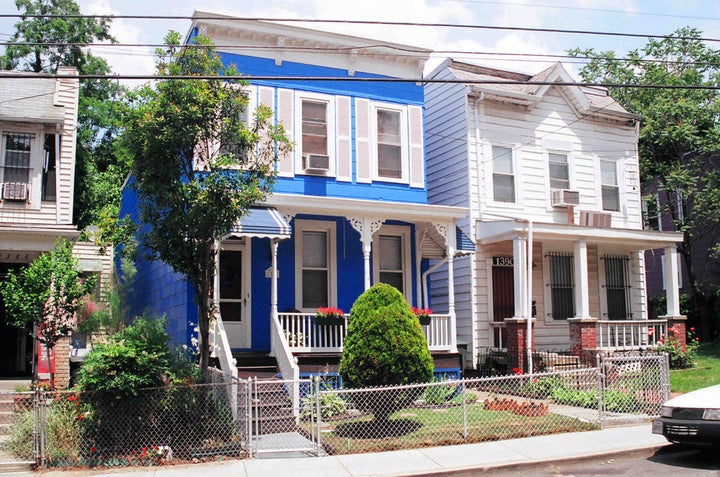 But with D.C.'s sometimes complicated local identity politics, Anacostia can be used as an easy blanket reference for every neighborhood east of the Anacostia River -- a place where poverty, high unemployment and crime often overshadow other news stories.
To some, Anacostia can also include a cluster of surrounding neighborhoods, including Fairlawn to the northeast and Barry Farm -- sometimes called Barry Farms -- to the southwest. To others, Anacostia is just, well, Anacostia, the neighborhood with the big chair.
How "Anacostia" is used and in what context can be a touchy subject to residents east of the Anacostia River and elsewhere.
Can someone please explain to me how one neighborhood (Barry Farm) can be inside of another neighborhood (Anacostia)? While you are at it can you explain how something can be "historic" but named after a HOUSING PROJECT built in 1954? Perhaps Barry Farm got it's "historic" status (which it doesn't officially have but still) from something a little farther back in DC's timeline? Just a guess.
This discussion spilled over to Twitter during the course of Wednesday.
Nate Bennett-Fleming, who is running for D.C. shadow representative, noted that the Green Line's Anacostia Metrorail station sits much closer to Barry Farm than Anacostia's historic core.
Local blogger-geographer Geoff Hatchard, who tweets from @IMGoph, then jumped in.
Next up in D.C. locality wars: Who will settle the DCist vs. WAMU controversy on how is McPherson Square pronounced?
Calling all HuffPost superfans!
Sign up for membership to become a founding member and help shape HuffPost's next chapter