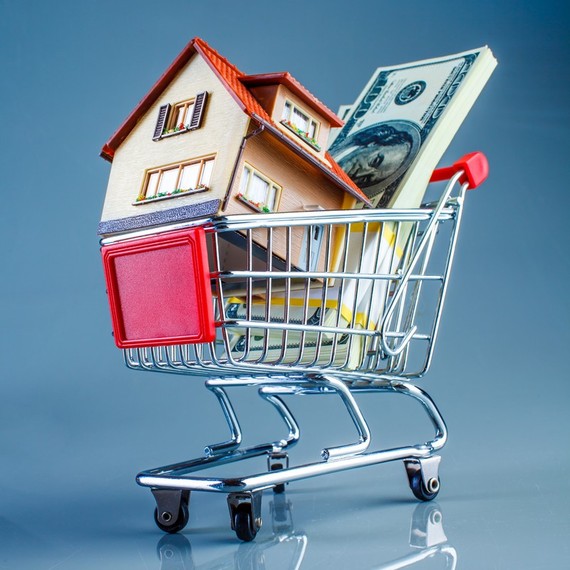 Three or four TV and cable networks are wowing viewers with successful real estate "fix and flip" shows. After all, it's exciting to see an entrepreneurial person or couple successfully buying, rehabbing and selling homes for hefty profits. There's adventure in the negotiations, working with temperamental contractors and selecting finishes and fixtures. It's a great business.
However, there is another group of real estate investors out there who may actually have some of these fix and flippers as their customers. To understand the value of wholesaling in real estate, let's take a look at the basics or regular wholesaling in the retail marketplace.
Wholesaling the Consumer Way
Let's use grocery items as our example. The grocery wholesaler receives their products in bulk from manufacturers and major farming, ranching and processing operations. They warehouse the products, and they then transport smaller quantities to retail grocery stores and even help them to stock the shelves in some cases. It takes a lot of money and resources to be in this type of wholesale business, involving:
•The money to buy in bulk
•Real estate for warehousing
•Personnel to drive trucks, take orders, manage
•Insurance for all of this
It's a major investment to be a wholesaler, whether it's groceries or auto parts. The margins in this type of wholesale business are tiny, mostly in the low single digits. It's all in the volume.
If you want to get really excited about opportunities available to the average person, real estate wholesaling can do the job. Whether you have money or not, you can wholesale real estate and make far better margins than the traditional wholesale business. Here's how it works:
•Find the property: This is all research, much of it online, some of it marketing to find motivated sellers, and some of it just driving around and seeing an abandoned home that may be on its way to foreclosure.
•Control the property: I use "control" because you don't necessarily have to buy it. I'll get to how this is done in a moment.
•Present to your buyer: You must maintain a buyer list, a group of mostly active rental property investors and fix and flip investors who are always in the market for a deal. You deliver the deal to the buyer and take your wholesaler commission out of the middle.
Sure, it's not a slam dunk. Each phase requires dedication, knowledge and a rabid desire to succeed. However, once you cultivate the buyer side and build a list of investors who want deals, you can then go out and work to find them.
Yes, you will have to locate and negotiate deals at a discount deep enough to take a profit and still give your buyer a discount to retail value. However, your expense of doing business is low, and the right deals can deliver amazing profit opportunity.
There are two ways to "control" a property as a middle person wholesaler. The first is an assignment contract. You enter into a contract with the seller to buy the home with an assignment clause. This means that you have the right to assign your purchaser rights to someone else, ultimately your buyer. Generally you only need to put up some modest earnest money to make this happen. Then you sell your rights to your buyer at a profit. Your buyer takes over the deal and becomes the buyer, letting you out of the deal altogether.
The other way is to actually pay for the property and mark it up to sell to your buyer. There is plenty of financing out there from what we call "transactional lenders." Since you'll usually be buying and selling within hours or a couple of days (you're not improving the property), the lender need only supply the money to buy the house for that short period of time. They charge you a hefty interest rate for a short time, and some other fees on top of that. However, structuring your buy and sell to take care of that with a profit is how you make money.
This is a very simplistic description of wholesaling in real estate, but perhaps it will entice you to check it out further, as you're searching for a low overhead and high profit business.
Related