Once upon a time, grandparents provided affordable child care. But, life is more remote today. Grandparents are not nearby, and parents want more structured care and child development. Now, affordable child care has become a plank in the platforms of both major political parties. And, as with most things nowadays, customers want a tech connection. As a consequence, politics, parents, and startup programs are gearing up for the push for affordable child care.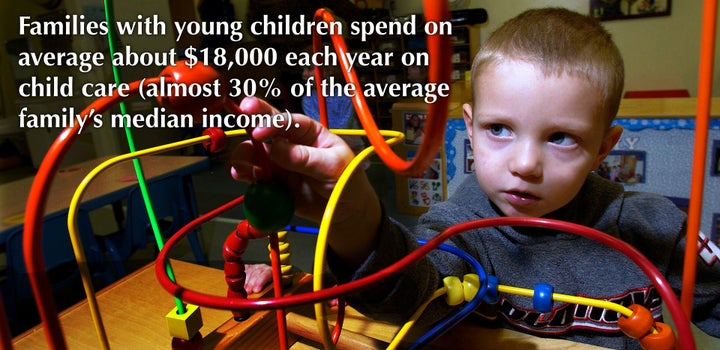 Half of all working moms in the middle-class with children aged 5 years or under are forced to rely on paid care or day care centers.
Families with young children spend on average about $18,000 each year on child care (almost 30% of the average family's median income).
More than 6.7 million children in the United States are in child care away from home every day.
More than 12 million children in the United States under age 5 attend child care each week, according to a report on childcare in the US.
Families already under the poverty line spend 50% of their income on child care.
PEW Research finds, "Mothers who do work are paying more than ever for child care." And, there are the unmeasured long-term costs that follow from unregulated care and inconsistent curriculum standards. Alternatively, mothers who leave the workforce to care for their children lose more than just a few year's wages.
According to the Center for American Progress, those mothers lose much more than just their annual salary. After taking into account wage growth and lost retirement benefits, a parent who leaves the workforce loses up to four times their annual salary per year. "Due to the anxiety surrounding this decision, many mothers who leave the workplace for even the longer-term maternity option feel that they'll find themselves out of touch with company progress upon return," explains Becka Klauber Richter, president of child care app, Helpr .
Fortunately, corporate childcare is driving growth, as it quickly becomes a nearly essential employee perk. "An increasing number of companies are either offering (or considering) in-house child care centers as a perk for attracting and retaining top employees," said parenting author, Robin McClure
The politics of child care
The Republican National Convention heard Ivanka Trump speak of her father's intent to "change the labor laws that were put in place at a time when women weren't a significant portion of the workplace, and he will focus on making quality child care affordable and accessible for all." Hillary Clinton has promised, "no family should have to pay more than 10 percent of its income for child care." And, Senator Bernie Sanders proposed a Foundations of Success Act which would make quality early child care available to all working parents.
At this time, they are a little short on proposing details that define and implement a universally accessible plan. Massachusetts, for example, is considering legislation that would give tax credits to residents to subsidize the cost of child care. In California, Parent Voices, a San Francisco non-profit, and the Child Care Law Center are co-sponsoring a bill which would ensure children receive at least 12 months of continuous child care and not be forced to yo-yo in and out of the system due to parents' fluctuating hours and earnings.
The technology of child care
The political interest is just a response to a felt need among working parents. It clearly reflects a fundamental shift in attitudes. Women in the workforce want to stay in the workplace, and not incur the aforementioned income and retirement losses. They want to compete on a level playing field, and they find the prohibitive cost of child care exhausts their income and drives them out of the job.
The need creates a market for technology to support and solve the problem:
Colleges and universities have created and fostered Early Childhood Labs. They are positioned to partner on applications, methodology, and tools that engage students.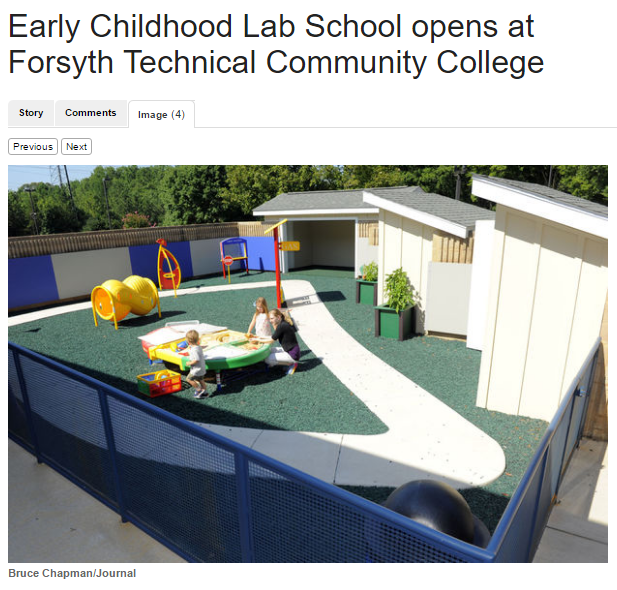 GetApp, an app and SaaS marketplace, now lists nearly a dozen specialized child care facility solutions. All the way from individual and group care from home schools, to large schools, companies are building software solutions that manage child care, connect parent and providers, and handle child care finances.
Helpr is an on-demand employer-focused childcare solution that brings trusted, qualified babysitters to users with as little as three hours notice. The company offers backup child care, wellness plans and cater to flex work programs as a bridge between parental leave and return to work. The app was co-founded by two female founders with experience in childcare and developed to support work-life integration.
Babysitting coops are popping up everywhere. Coops organize parents in a given neighborhood who will trade for child care. The parent members show a like mind and value system, and their cooperation will save the average parent over $500 a year just on dinner dates alone. Sites like SittingAround.com help you locate coops in your area.

Remini is a new platform that allows teachers to share photos and thoughts with parents. The app instantly captures and shares your child's developmental milestones, candid moments, and important events.
Mothers have long had a way and the wherewithal to protect their children. Parents make sacrifices and pay dearly for early child care in order to work and/or to balance their lives. But, the demand for affordable child care has created a market that tech startups are rushing to satisfy.