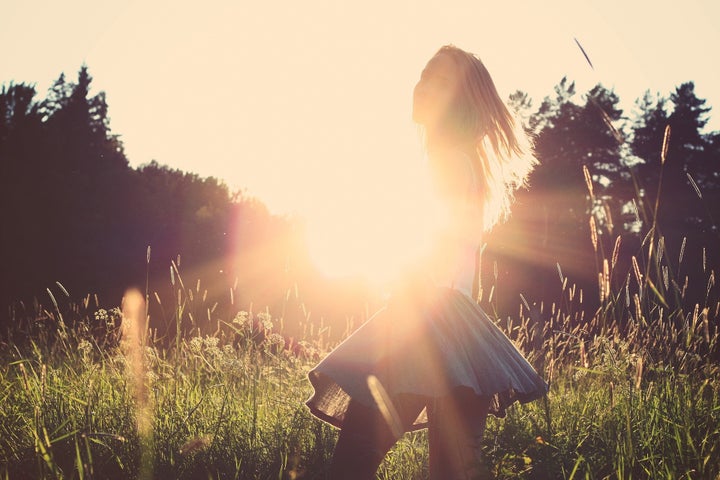 Have you ever had that realization (usually after a self-sabotaging event) that you can no longer ignore yourself?
I had to be hit again and again with this lesson until I realized that I couldn't put it off anymore: I have to put myself first. Self-love can no longer wait.
If you are like me, this sudden shift of mindset can throw life off a bit. Family, colleagues and friends might start to question: 'what do you mean, you want MORE?' This question might make you squirm with guilt and doubt the steps you are about to take. But this inner fire has been ignited: I want to know who I am, love who that is and finally live fully! Nothing can stop me.
The path to self-love was winding: demons of guilt, insecurities and shame had to be faced. At times, I felt like a heroine who was on her way back to her kingdom, her own queendom. But it wasn't always easy. There were moments where the temptation to falling back into the old, mindless and distracting habits was so strong. I'd be lying if I said, it was always a forward journey.
No, I have fallen too. Apprehensively questioning: 'Can I really do this? Can I be more than what I know?' But most importantly, I always stood back up again. I knew I had to live my own truth and find that place from within where my self-love and infinite care reside. The source of my healing was awaiting me.
I needed courage to go on this journey back to the self, but I also needed sisterhood, those who were also walking this path. And I did, in the most unexpected places. Here are the five self-love Facebook groups that have given me support, acceptance and encouragement the whole way through. If you are on your own path and know deep down that it has to be done, then don't do it alone. This journey doesn't have to be lonely and there are sisters out there who would love to cheer you on.
The Top Five Self-Love Facebook Groups That Lifted Me Up When I Doubted Myself:
Lead by Dr. Mia Rose and Karen Ferguson, this group is buzzing with high vibes, vulnerable shares and inspirational memes. One of my favourite things are Mia's reflective questions that help us get in touch with ourselves and have more clarity about what self-love truly is. I also love to hear the answers of other sisters who are also on their own self-care and spiritual path.
My sisterhood tribe, where I hop onto Facebook LIVE for empowering self-love trainings three times a week. In this sacred and loving space, every sister is heard, seen and felt. There's no competition and scarcity as we deepen our self-love together and I'm always in awe of the wisdom shared here. On Show and Tell Thursdays, a sister is celebrated and featured while we all cheer her on with love and support. Talk about a party!
Superstar Ruby Fremon is the head of this group and shares her punchy personality and self-love reminders with us. From woo to feminine empowerment, the colourful quotes and uncensored messages always bring a smile to my face. With daily themed days like Motivational Monday to Raw Tuesday, there's always something going on to keep you in self-care gear.
A Hub for lovers of the Untame Yourself book and Untame The Wild Soul Podcast, this is a gem created by Elizabeth DiAlto. With safety and sacredness at the forefront, this group is based on the Untame Yourself formula: ART + POWER = FREEDOM. Whether you want to carry on a conversation about a podcast episode, ask for support or enjoy the flowing posts on self-love, this is a great place to be.
Melody Gabay Pourmoradi is the women and girl empowerment leader of this space. This list would not be complete without this amazing group dedicated to making the women of today live fully and with confidence. Melody is showing up often to share great tools, inspiration and thought-provoking questions on female empowerment. I love this group so much because I know that the world need this and our young girls are depending on us to show them what it means to live our their magic and strength.
Those are the five amazing self-love groups that I honestly cannot live without. From loving sisterhood, unconditional support to powerful self-love resources, they have made my path to self-care and embracing who I am filled with joy, gratitude and inspiration.
Enjoy these top five Facebook groups and know that you are never alone on your spiritual and self-love journey. I hope to see you inside and maybe I will even feature you on the Show and Tell in my group! Surround yourself in the right environment and people, and we'll rise together to be the powerful women who we already are. Share with us in the comments how your search of self-acceptance and love have been. Know deep in your heart that you are never alone! Let us feel our true worth and power and do this together!
Natasha Koo is the Founder & 'I Matter' Coach of Feminine Space. She guides her clients to have the freedom to be confident and comfortable being her true self, without needing to have to prove something or be oppressed by should's, have-to's or others' judgments.' Join the free FB sisterhood where Natasha shares LIVE videos on self-care and start your free 5-day YES to ME self-love journey.
Support HuffPost
The Stakes Have Never Been Higher
Related
Popular in the Community