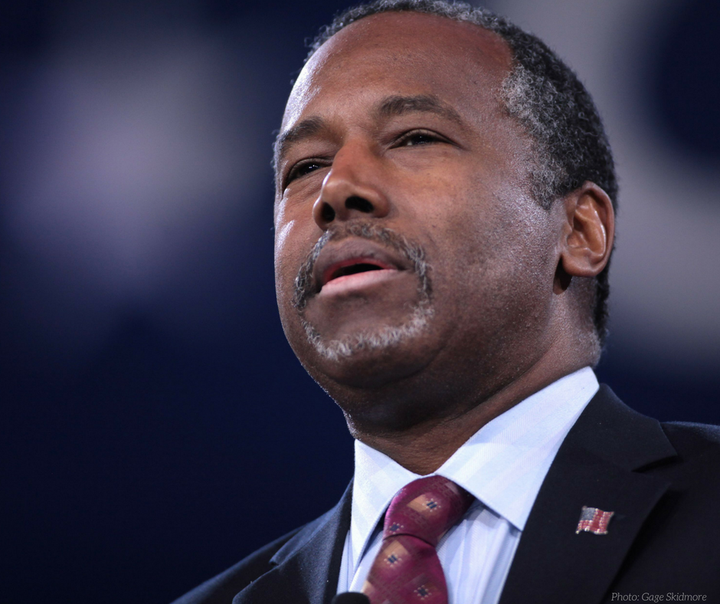 It's sure looking that way.
Late last week The Washington Post reported a set of inhumane Trump administration cuts to programs that would hurt families and especially kids by deeply slashing the budget for the U.S Department of Housing and Urban Development (HUD). This signals that Secretary Ben Carson intends to roll over at Trump's request while breaking his promise to the Senate.
The draft budget document reported on by the Post, however, shows Carson doing exactly that. The numbers reflect deep cuts to, or the elimination of, programs for housing seniors and people with disabilities, fighting homelessness, and supporting community-led efforts to redevelop entire neighborhoods.
Back when he needed the Senate to get confirmed, Dr. Ben Carson, a retired physician, also testified as follows:
"Substandard housing conditions such as water leaks, poor ventilation, dirty carpets and pest infestation can lead to an increase in mold, mites, and other allergens associated with poor health leading to more medical costs. Indoor allergens and damp housing conditions play an important role in the development and exacerbation of respiratory conditions including asthma, which currently affects over 20 million Americans and is the most common chronic disease among children. Approximately 40 percent of diagnosed asthma among children is believed to be attributable to residential exposures."
But now that he's been confirmed, if the Post reporting is accurate, Secretary Carson would be signing off on a nearly $2 billion cut to operating and capital funds for maintenance that fight these problems in homes, which in turn keeps children healthy.
What's worse, Secretary Carson acknowledged before the Senate in his testimony that in 2004 alone, "the cost of preventable hospitalizations for asthma was $1.4 billion."
Trump and Carson are cutting billions of dollars that will directly harm kids and their families. And then we will spend billions of dollars to treat them once they have developed asthma.
This is immoral. Or as Secretary Carson would say, it is cruel and unusual.
Add this to the growing list of reasons Carson needs to be checked: Carson's refusal during his confirmation hearing to block HUD dollars from benefiting Trump real estate interests; his disturbing remarks on slavery last week; and his skepticism of some of the current protections under the Fair Housing Act. Sadly, this is to only name a few of the reasons that we need a robust watchdog effort.
The good news is that one is launching today: it's called CarsonWatch. Led by some of the country's most respected civil rights, housing and grassroots advocacy organizations, the coalition will be keeping an eye on the new leadership at HUD and fighting to protect the homes of millions of our neighbors.
Popular in the Community