Predictably, Ferrell's remarks were filled with jokes about his time at the school, but the former "Saturday Night Live" star also spent much of his time onstage reassuring those in the audience who maybe aren't sure where their lives are headed.
"For many of you who maybe don't have it all figured out, that's OK. That's the same chair I sat in," he said. "Enjoy the process of your search without succumbing to the pressure of the result. Trust your gut. Keep throwing darts at the dartboard. Don't listen to the critics and you will figure it out."
Ferrell recounted how he moved back to his mom's house in Irvine, California, after graduating in 1990 with a degree in sports information. He considered trying to make it as a sports anchor, but ultimately felt he truly wanted to try to make it in the comedy world, and his mother supported him, as did his friends, who came to watch him perform mediocre stand-up in odd places.
"I wasn't extremely confident that I would succeed, and after moving back to L.A. I would sit down to a meal of spaghetti topped with mustard with only $20 in my checking account," he said. "I thought, 'Oh well, I can always be a substitute school teacher.' Yes, I was afraid — you are never not afraid. I am still afraid."
"Even as I left 'SNL,' none of the studios were willing to take a chance on me," he said. "It took us three years to shop 'Anchorman' around before anyone would make it. I only had a movie called 'Old School' that wouldn't be released for another year, and a sub-par script about a man raised by elves at the North Pole."
Then, he lightened the mood with a joke that involved actress Helen Mirren, who was also there to receive an honorary degree.
"Even now I still lose out on parts that I want so desperately. The most painful one was losing the role of Queen Elizabeth in 'The Queen.' Apparently, it came down to myself and Helen Mirren. The rest is history. DAME HELEN MIRREN, YOU STOLE MY OSCAR!"
Then, finally, he let the graduates know they would never be alone. "If you do have a moment where you feel down, just think about the support you have from this great Trojan family. Imagine me — literally picture my face — signing this song, gently into your ear," he said.
Ferrell then began to belt out Whitney Houston's "I Will Always Love You." And for a moment, all was good in the world.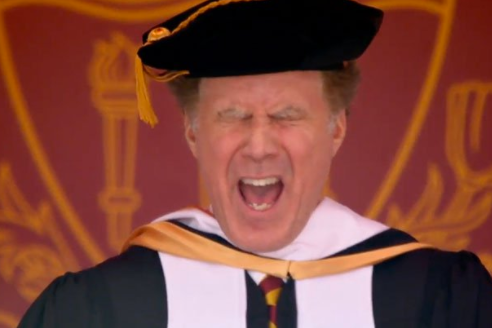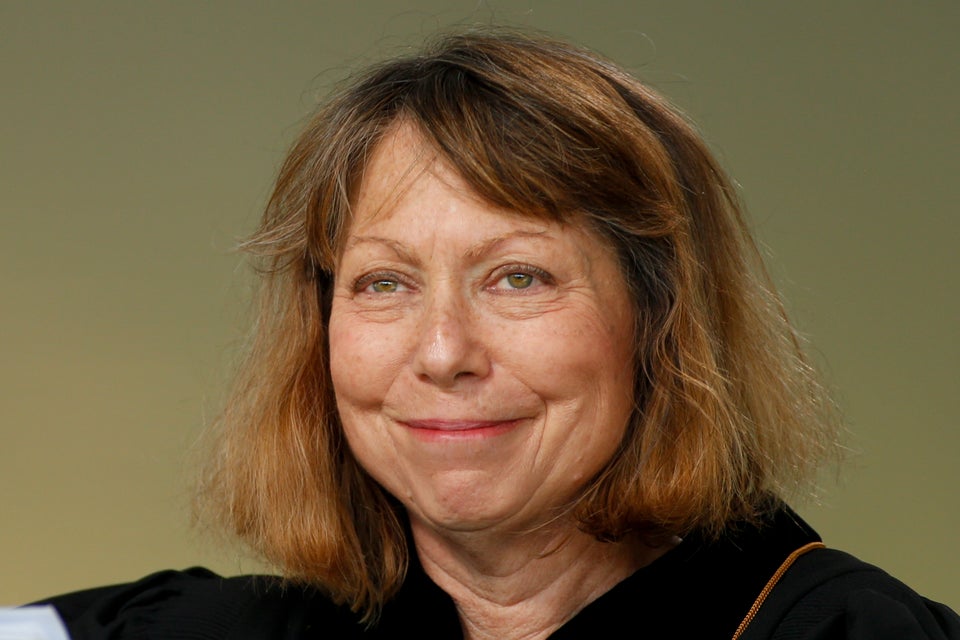 Wisdom From Women At Commencement 2014
Popular in the Community