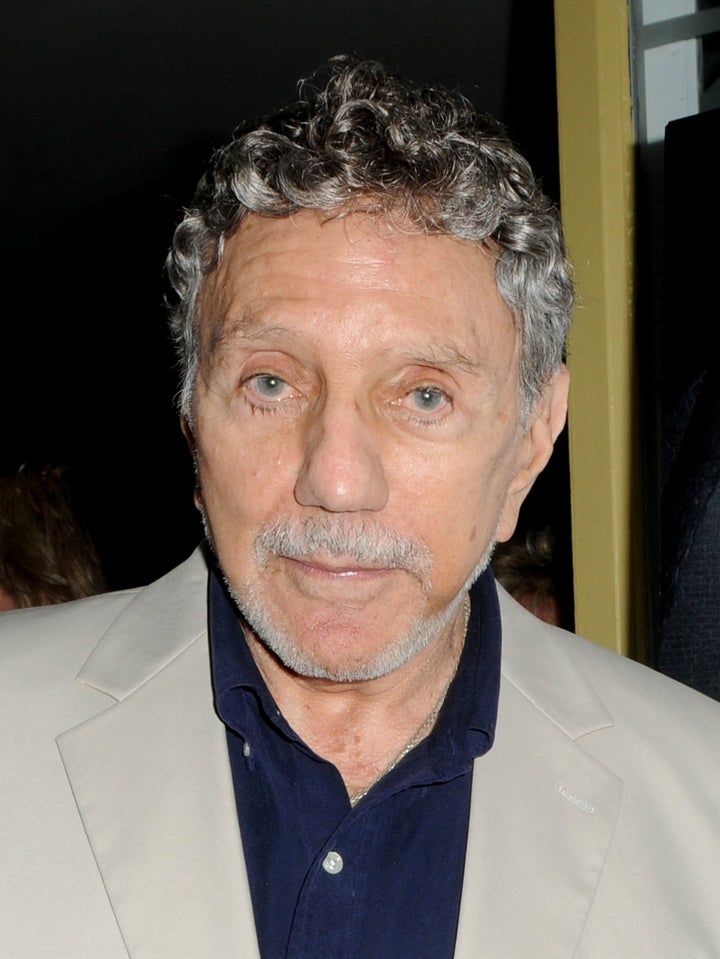 William Peter Blatty, who wrote The Exorcist and won an Oscar for the screenplay adaptation of the horror story, has died. He was 89. 
William Friedkin, who directed the film version of "The Exorcist" in 1973, announced the author's death on Twitter Friday.
Blatty died Thursday in a hospital in Bethesda, Maryland, from a form of blood cancer, his wife, Julia Alice Blatty, told The Associated Press.
Blatty's chilling story of a Catholic priest attempting to rid a young girl of a demonic spirit was a best-seller after his earlier novels, mostly comedic, had failed to reach a wide audience, according to The Guardian.
Set in the Georgetown neighborhood of Washington, "The Exorcist" captivated readers with the increasingly strange and unsettling occurrences happening around the main character, Regan MacNeil, and her family. It has sold more than 10 million copies.
"Obviously, of course, a popular novel has to be a page-turning read. Second, everyone likes a good scare, so long as we know we're not really threatened," Blatty said via email." And third - and most importantly, I think - because this novel is an affirmation that there is a final justice in the universe; that man is something more than a neuron net; that there is a high degree of probability - let's not beat around the bush – that there is an intelligence, a creator whom C.S. Lewis famously alluded to as "the love that made the worlds."
The misperception that the events in the book, like scenes where Regan's head spun around, were based on a true story possibly also increased sales, Blatty said to HuffPost. 
The film adaptation, starring Linda Blair as Regan, was also a smash hit and cultural phenomenon when it was released in 1973. It was so popular that fans waited in lines stretching for blocks to get tickets, and some even went to the extreme method of using battering rams to try to get into theaters.
For a mainstream movie at the time, it was graphic. In a famous sequence, Regan vomits on a priest. In another, the 12-year-old character spews a stream of profanities. 
Yet while writing the novel, Blatty never thought of it as a frightening read. 
"When I was writing the novel I thought of it as a super-natural detective story, and to this day I cannot recall having a conscious intention to terrifying anybody, which you may take, I suppose, as an admission of failure on an almost stupefying scale," Blatty said in his interview with HuffPost. 
The screenplay netted an Oscar for Blatty in 1974, and the film became the first horror movie nominated in the best picture category, according to Variety.
In 1983, Blatty published Legion as a sequel to The Exorcist. He also directed the 1980 film "The Ninth Configuration" and 1990's "The Exorcist III."
He married four times and had eight children, according to the AP. He was born in New York City, where he was raised by his parents, immigrants from Lebanon. The AP reported that he was valedictorian of Brooklyn Preparatory high school and attended Georgetown University on a scholarship.
Calling all HuffPost superfans!
Sign up for membership to become a founding member and help shape HuffPost's next chapter
BEFORE YOU GO