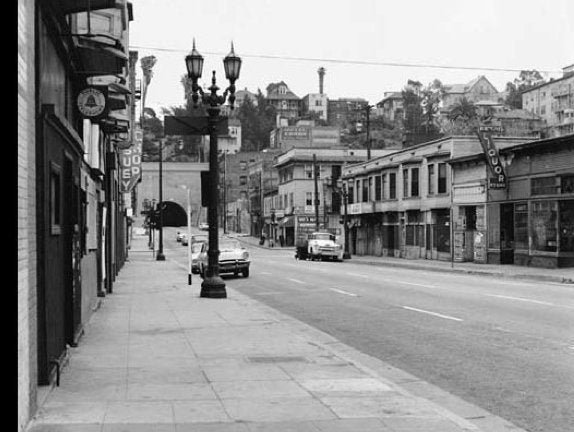 By Christina Rice, Acting Senior Librarian -- LAPL Photo Collection
The Los Angeles Times once referred to photographer William Reagh as, "a sort of Ansel Adams of the Angels." For decades, Reagh pointed his camera in the same direction, documenting the ever-evolving city of Los Angeles, much as Adams did his beloved Yosemite. However, while the landscape Adams captured in many of his iconic images is virtually untouched and can still be visited, much of Reagh's city is long gone, only existing in his sometimes moody photos and in the memories of those who inhabited the altered space. At times, Reagh would revisit places he had shot decades before, creating a surreal pair of images showing a common area that is almost completely unrecognizable from one photo to the next, save for a surviving landmark or two from the previous era.
Reagh was an unassuming man who downplayed his contribution to the visual preservation of his adopted city's history. He was once quoted as saying, "I was just a kid from a small town in Kansas and I was impressed with the big city. So I started taking pictures. And later when the city started taking things down, like the old Victorian homes on Bunker Hill, I thought, `Someone ought to have pictures of that.' "
From 1939 into the early 1990s, Reagh continuously shot the people and streets of Los Angeles, and along the way, created a significant portfolio as well as a series of fascinating time capsules. For years, he nonchalantly stashed his photos in the basement or garage of his Silver Lake home, because he was, as he put it, "a photographer, not a librarian." Reagh's images first came to the attention of the general public at a Barnsdall Park exhibit in the mid-1970s and later at a City Hall exhibition. Recognizing their importance, the Los Angeles Public Library acquired a large number of Reagh's images, as did the California State Library. Reagh's name recognition continued to grow in the late 1980s with the publication of two calendars highlighting some of his startling "before and after" photos of the city.
Twenty years after his death from cancer in June 1991 at age 81, William Reagh's name still means something to many in the city of Los Angeles. People who knew him, like Councilman Tom LaBonge are quick to sing his praises as a photographer and friend, and Reagh's son Patrick speaks of him with the type of emotional devotion we can only hope to one day evoke from our own children. For those of us who never got to meet Reagh, we can only attempt to know him through his photos, but at least we have those.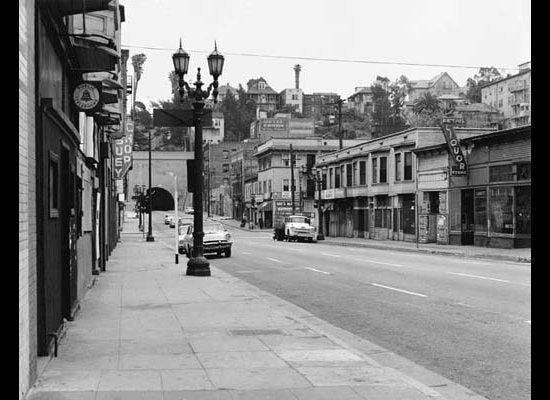 The Changing Face of Los Angeles
Popular in the Community