A woman in Johnson City, Kansas, is facing charges of abusing toxic vapors after allegedly huffing down canned air at a Walmart.
Police said store customers saw Melissa Ann Wright, 32, huffing a can of Ultra Duster, around 11 p.m. Wednesday night in one of the store aisles, and called 911, KCTV reports.
 Officials called an ambulance but Wright refused medical attention, according to the station.
Canned air isn't really air in a can, but a liquefied gas used to clear dust off of things like computers.
Inhaling the gas can cause a feeling of intoxication that can lead to dizziness, headaches, limb spasms, and hallucinations in the short term, according to Inhalnt.org. Long-term use can lead to liver or kidney damage, brain damage and death.
There is another risk: instant frostbite.
"They cause frostbite on contact. So you would have frostbite of the lips, throat, mouth and even further down," Tama Sawyer, the managing director of the University of Kansas Poison Control Center, told KCTV.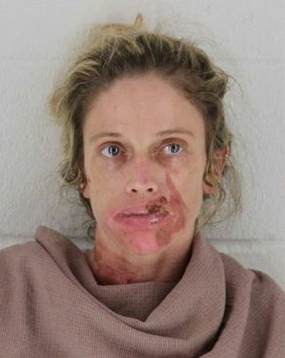 PHOTO GALLERY
Drugs Hidden In The Darndest Places
Calling all HuffPost superfans!
Sign up for membership to become a founding member and help shape HuffPost's next chapter