UPDATE: April 4 ― The Fresno County Sheriff's Department said it has positively identified the woman as a 33-year-old Virginia resident. The department didn't release the woman's name and said in a statement that there was a possibility she is the victim of a crime.
Earlier:
Police in Fresno, California, are asking for the public's help identifying a young woman found soaking wet and wandering in the street early Tuesday.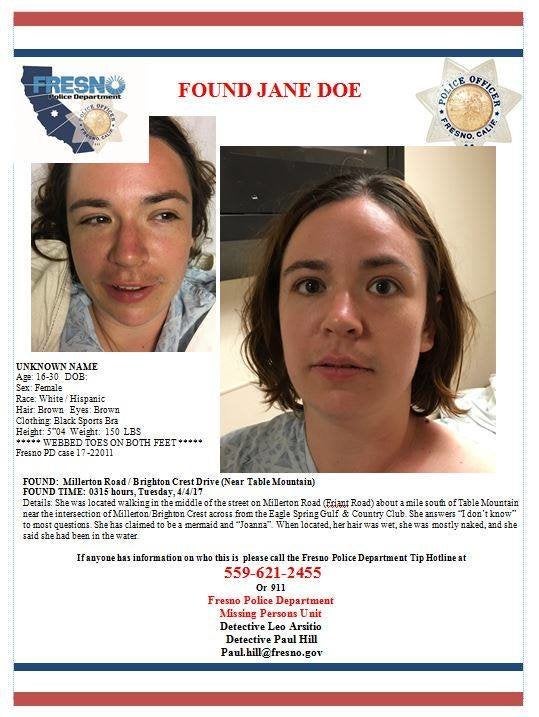 A police flyer describes her as 5 feet 4, about 150 pounds, with brown eyes and brown hair. The flyer notes she has "webbed toes on both feet."
The case was turned over to the Fresno County Sheriff's Department on Tuesday. Public information officer Tony Botti told The Huffington Post authorities were still asking the public for leads about the woman's identity or possible family members.
He added that the sheriff's office will issue its own release about the woman, but likely will avoid "insensitive" verbiage like that used by the police department.
Anyone with information should call the sheriff's office at 559-600-3111.
Popular in the Community