"Women's tendency to initiate divorce was well known but the gender neutrality I found for non-marital breakups was not, because previous surveys never bothered to ask people who wanted the breakup in non-marital relationships," Rosenfeld told The Huffington Post.
That's an important consideration, Rosenfeld said, because social scientists previously argued that women were more likely to initiate divorce simply because they were more sensitive to relationship difficulties. If that were true, women would initiate divorce and breakups at equal rates -- but Rosenfeld found that wasn't the case.
That distinction may have something to do with how women feel about marriage in general. According to Rosenfeld's analysis, not only are women more inclined to end a marriage, they're also less satisfied while married. Married women reported lower levels of relationship quality than married men, he found. In contrast, unmarried women and men reported equal levels of relationship quality.
So what is it about marriage that leaves women less satisfied and more likely to walk away? Rosenfeld told HuffPost that the findings give credence to the feminist idea that some women feel stifled and oppressed by heterosexual marriage.
"It supports the theory that sociologists refer to as 'the stalled gender revolution,' meaning that as much as women's roles in society have changed, women's roles within the families have changed very slowly," he said, citing husband's expectation for wives to do the bulk of the housework and childcare, even when both spouses work.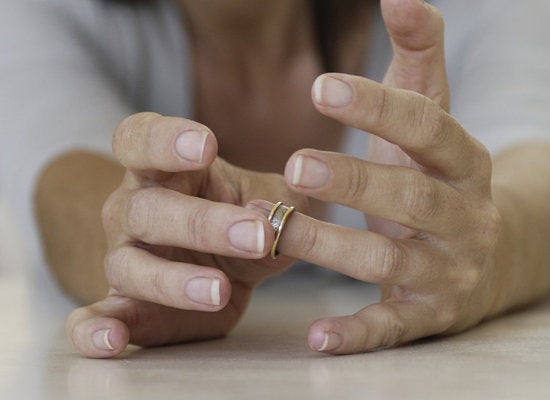 Divorce Findings From The Last 5 Years
Related