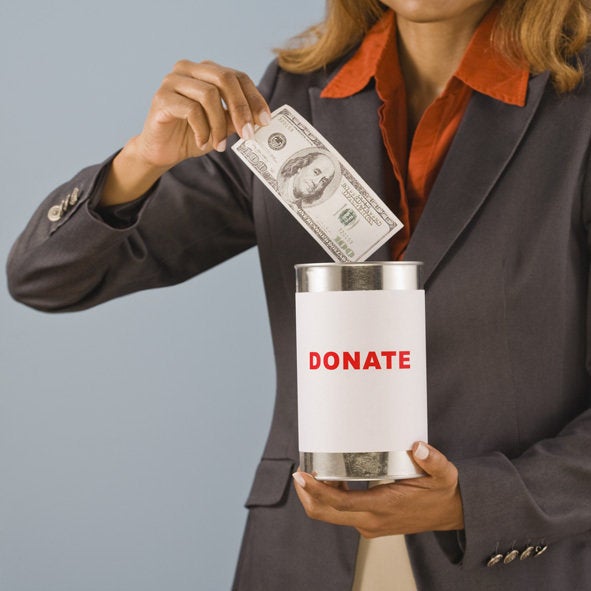 Hey ladies: imagine the rush of being able to give one million dollars to the charity of your choice. Think of it: any cause that mattered to you could be the recipient of your gift. Who would you pick? How would it feel? Not to leave the men out here, but I found a sparkling story of women stepping up like never before to flex their financial muscle, and pool their money to fuel a fundraising revolution - despite the drop in the Dow.
Two sisters, Helen Lakelly and Swanee Hunt are scholars of the feminist movement, and discovered that women with money have historically stood on the sidelines of social change. Together they co-founded the Women Moving Millions Initiative, and challenged women to use financial muscle power to lift women's voices in the culture. They set a gigantic goal of raising $150 million over three years, via private one million dollar gifts. Women heard the call within, made their commitments, raised a whopping $180 million for women and girl's foundations world wide - $30 million more than anticipated. 101 individual women and 41 women's funds made gifts of $1 million or more.
"I think we earned the unique status of being the only philanthropic story that surpassed their goals last year, as women began flexing a muscle that had been dormant for centuries," said Lakelly Hunt in a recent interview on NPR.
The initiative is a part of the Women's Funding Network, a collection of over 145 funds for women and girls worldwide, with collective assets of over half a billion dollars. Over 70% of the world's poverty victims are women and children. According to Idealist.org:
"this massive infusion of million dollar investments, spurred by the Women Moving Millions campaign, will be a force for lasting change for women and girls across the globe, with major reverberations for entire communities and countries. Together, women's funds will advance everything from community leadership and education improvement to poverty eradication and increased healthcare access."
I know, I can hear readers lighting up the comment box like a Christmas tree - grumbling about how I can they possibly be writing about million dollar giveaways when most of us are pinching pennies until it hurts. I hear you, believe me. But when hundreds of women ponied up $1 million each - that is a story of empowerment, courage, capacity and vision.
In Dallas, the Dallas Women's Foundation had never had a single $1 million gift before. They sat down and thought maybe they could hope to receive one or two. One year later, Dallas had secured 19 of the $1 million donors - and the women giving were empowered to a level they agreed was 'life changing.'
Here is a short YouTube clip from some of the organizers and donors:
Studies from the Center on Philanthropy at Indiana University also show that women are more likely than ever to contribute to charity. In the last 30 years, women's median income has increased over 60%, and more women are becoming educated, and dedicated to giving back. Their studies report that women are less likely to seek recognition, and more likely to want to be involved directly in the causes they support.
This trend of women giving together has trickled down to those of us who don't have such a lofty capacity to give away a million bucks. More and more women are forming "Giving Circles" in their local area. Together they are researching what causes they can support in their local communities, and pooling their charity dollars together for greater impact.
The money they are raising often goes directly into programs and services that impact their neighborhoods and most needy. They gain social benefits, and raise funds with a handshake and a "roll up the sleeves" attitude of barn raising days gone by. Ironically, according to studies from Indiana University, those in the lower income levels historically donate a whole lot more of their net worth to charities than the higher incomes. "The lower income women are the heroines," said Lakelly Hunt.
Hey readers! Feel free to leave a comment below- how do you donate your time and money to help others? Have you ever stretched yourself for a cause, and how did it feel? Follow me on twitter or facebook digg it or buzz it, and hit become a fan for weekly updates.