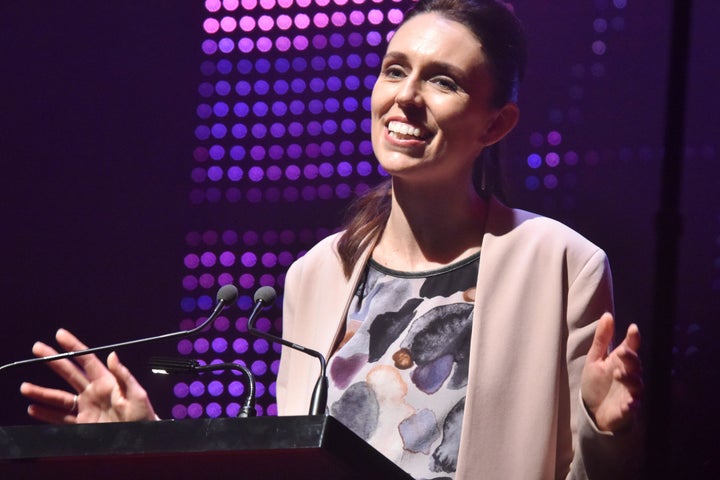 Over the weekend, during an exchange on Twitter with a voter, Opportunities Party founder and leader Gareth Morgan tweeted that "Jacinda should be required to show she's more than lipstick on a pig." (Morgan launched the Opportunities Party in November, around a platform that includes eliminating fossil fuel use by 2050, stricter immigration laws, legalizing marijuana and providing free early childhood education.)
Hours later, TV presenter and journalist Hilary Barry tweeted out a photo of herself applying lipstick, using the hashtag #lipstickonapig.
The tweet took off, inspiring other Kiwi women to tweet out their own lipstick selfies in solidarity with Ardern and Barry. Many of the tweets explicitly called out Morgan's comments, pointing out that just because a phrase is commonplace, that doesn't mean it isn't offensive or problematic.
The tweets also sent a message that women in New Zealand won't tolerate sexism in their political system ― something that American politicians could probably stand to take note of. *Cough, President Trump, cough.*
And at least one man joined the lipstick selfie party:
"I'm happy to add Gareth Morgan to our email list so that he gets updates on all of our policy announcements, because sadly it looks like he's missing out of them," Ardern said.
Solidarity (and lipstick ... and policy proposals ...) forever.
Popular in the Community