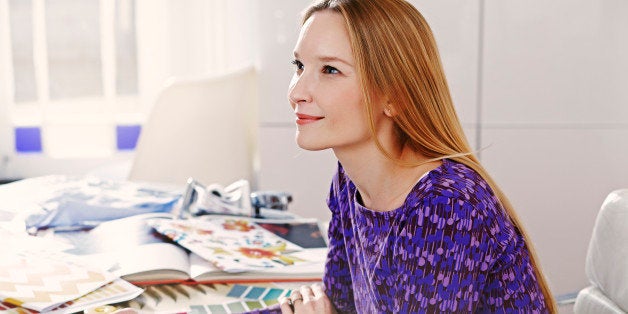 You've worked hard in your career. You clock in full workweeks, often give 110 percent and there's no doubt you've put in your time. Then one day, you're offered a promotion, a shiny new title, and a raise for your outstanding work ethic... and you turn it down.
Today, more and more top-level talent are foregoing promotions in favor of what really matters most to them -- work-life balance. Not to mention the millions of highly-educated women who leave the workforce due to a lack of flexible work options. Problem is, many companies are still slow to realize that while promotions are a great way to recognize employees' hard work, they often typically include increased expectations of work hours and stress. Which, for employees who are already stretched thin juggling work with their outside lives, can be the tipping point. Without offering flexible work options of some sort (mainly telecommuting or offering a flexible or alternative schedule), companies instead risk losing their best people.
Companies should get their head out of the sand and re-evaluate what work flexibility means to them. To start, work flexibility is not just a benefit for employees, but is a big bonus as well for employers who are looking to get the most out of their best people. And one of the most effective ways to have happy, hardworking and engaged employees is to allow them to make reasonable adjustments to their own schedules that allow them the most efficiency in both work and their lives.
When companies don't offer flexible work options to key employees (and frankly, their entire staff as a whole), they will stubbornly -- and stupidly -- lose money. How? Offering a promotion to an employee who does not want one subsequently puts everyone in an awkward position. By not accepting the promotion, the employer will most likely feel offended. It will also highlight to the employee the exact reasons why he or she didn't want the promotion in the first place (such as added hours, more stress, etc.). This can subsequently make the employee feel disengaged from work, and start the slippery slope towards negative financial consequences for the company. On a broad scale, it's estimated that actively disengaged employees cost the U.S. as much as $550 billion in lost economic productivity each year.

Additionally, flexible work options can reduce employee absences and turnover, both of which typically cost employers a hefty sum in lost productivity and extensive replacement costs. In fact, The Bureau of National Affairs estimates that over $11 billion is lost annually due to employee turnover.
While a promotion is indeed an honor, it only has a good ROI if the employee truly wants it. Perhaps a better option for companies who are looking to "reward" their top performers is to schedule a meeting with them first to see what "benefits" would truly motivate them and have the most impact in their lives. For some, sure, a promotion and a salary increase may do the trick. But with almost 80 percent of U.S. workers wanting to work at home at least part-time, being able to attend their child's 6:00 p.m. swim meet might make all the difference.
Popular in the Community