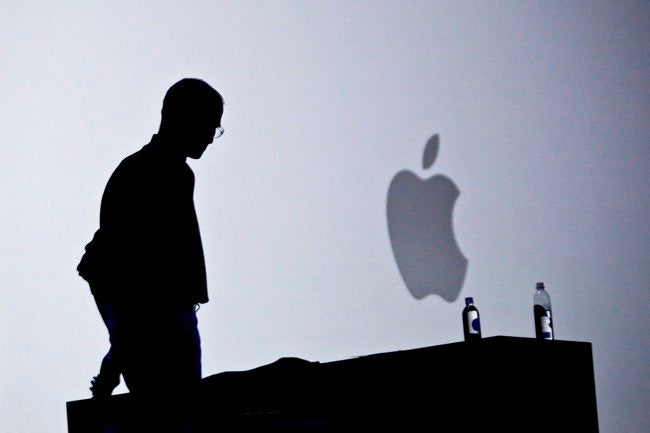 UPDATE: There will be no live streaming video of Steve Jobs's keynote event. See list of live blogs (below).
Steve Jobs will deliver the keynote address at 10 a.m. PT (1 p.m. ET), and is expected to announce several new software offerings, such as the long-awaited iCloud service, which will likely allow subscribers to buy, store and stream music from the cloud onto Mac and iOS devices.
Apple will also announce its iOS 5 update for portable iDevices. The software revamp may bring with it new notifications and widgets, over-the-air automatic upgrades, improved speech recognition and possibly even Twitter integration.
Jobs and other Apple execs will also preview the forthcoming Mac OS X Lion software, which will give Mac laptop users a more iPad-like experience with a redesigned user interface, new multi-touch gestures and more.
Plus, Apple may have other surprises waiting in the wings, so this is one event you don't want to miss.
Visit
to watch a
before and after the event, as well as to catch their
during the event. (Engadget will not provide a live video feed of Steve Jobs's keynote.) You can also view photos and live blog coverage via the following live blogs:
Some of the above blogs won't be live until the event is underway, so be sure to check back for up-to-the-minute coverage. Also, Apple may decide to live stream the event and we'll update with a link to where and how you can watch if a live stream becomes available.
Related
Popular in the Community