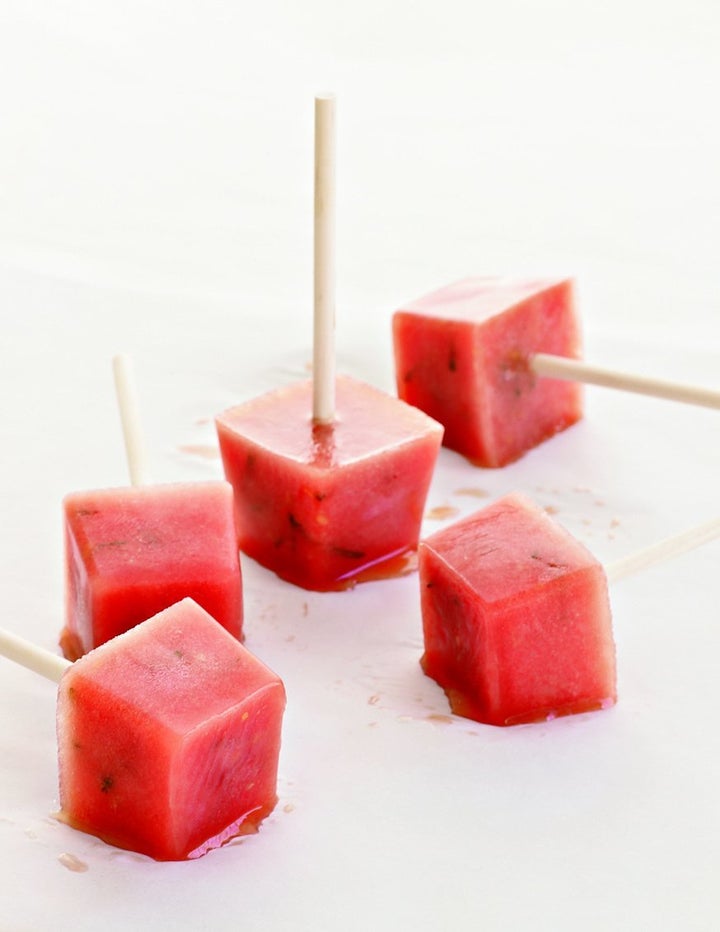 Sweet and tangy, this simple dish comes together in a flash. Don't make the salad ahead -- the watermelon will release too much water.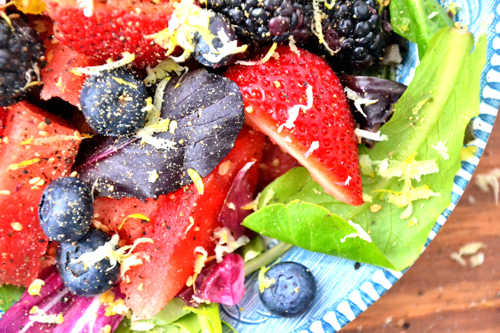 Yellow Watermelon Fruit Salad
Gluten-Free and Vegan
Ingredients
2 cups yellow watermelon, cut into 1/2 inch chunks
2 cups pink watermelon, cut into 1/2 inch chunks
1 cup fresh blueberries
6 fresh strawberries, quartered
3 cups packed fresh baby mixed greens or baby spinach
2 tsp. fresh lemon zest
1/2 tsp. fleur de sel salt
1/2 tsp. freshly ground black pepper
2 Tbsp. sesame seeds
1 tsp. Dijon mustard
2 Tbsp. apple cider vinegar
2 Tbsp. Barlean's Flax Oil
In a large bowl, combine watermelon, blueberries, strawberries, mixed greens and lemon zest; set aside in the fridge for 10 minutes.
In a small bowl, whisk remaining ingredients. Place in the refrigerator, covered, for 5 minutes.
Remove salad and dressing from fridge. Drizzle dressing over salad; gently toss to combine.
Serve chilled.