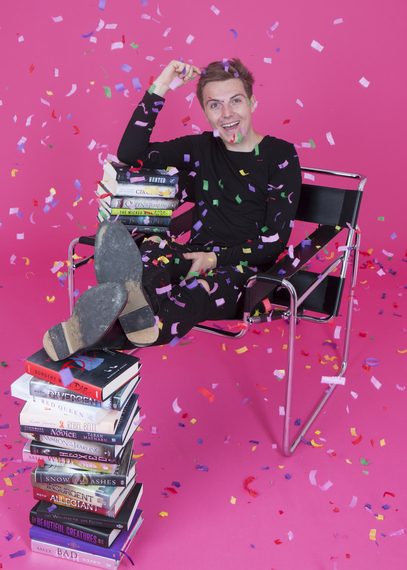 He's a successful YouTuber, a book enthusiast, and has cultivated quite the following on social media. Ben Alderson - aka Benjaminoftomes - is a superstar in his own right. Now, Ben is embarking on another journey with his new micropublishing house, Oftomes Publishing.
The first book from Oftomes is called Secrets in Phoenix by Gabriella Lepore, which is a fun and entertaining read that fans of young adult fantasy will devour in one sitting. I had the pleasure of catching up with Ben to hear all about his new venture.
Tell us a little about your background and how you got into booktubing.
I started booktubing almost three years ago. It was a way for me to express my newfound love for books and young adult literature. I joined because, at that point in my life, my best friend Jasmine was the only person I knew who read, and I felt the urge to find a community that shares similar or different views - a safe place for me to express my opinions and create new friends with similar interests.
In addition to your successful channel on YouTube, you have quite the following on Instagram where your followers can't get enough of your photos of books. Why is it important to you to post pictures of the books that you are reading? And do you have a secret for taking such wonderful photos?
I have always been so fascinated with different social media platforms and Instagram by far interests me the most.
There is something so quick about creating conversation on Instagram and spreading the word about any news of novels. I love being creative and Instagram allows me to express myself through the images I post.
I think it's important because it's yet another amazing platform to connect with those people who follow me. I can message, comment, and share love to those in the same community, and that makes me really excited.
If I told you all my secrets there might be trouble, but I can say that the best photo editing app I have used is VSCO CAM.
What made you want to start your own publishing company?
I have always been fascinated by the world of publishing and also knew I wanted to work within that world in the future. It was not until a year ago that it hit me how much I love working with authors and ultimately having a micropublishing company is the best way to help support authors. I researched and worked and researched and worked on the company and finally felt I was ready to announce it. It is a dream come true and I can't wait to see where it develops in the future.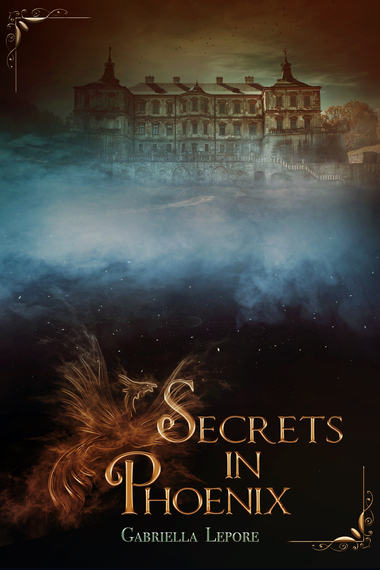 Tell us about the first book that Oftomes is releasing and how and why did you pick this book as your first title?
Secrets In Phoenix by Gabriella Lepore has everything I love in young adult literature.
Firstly it's a paranormal, which is one of my favorite genres. It has magic, witches, and curses all entwined in a coming-of-age story. Gabriella Lepore has always been such an amazing friend and I have enjoyed every single novel she has ever put out into the world, so It only felt natural to publish her work first.

What is next for Oftomes Publishing?
Coming in December 2015, Oftomes will be publishing the second novel. The Awakened by Sara Elizabeth Santana is a Sci-fi apocalyptic novel which is a heart pounding and suspenseful read that I am sure readers are going to enjoy.
Support HuffPost
The Stakes Have Never Been Higher
Related
Popular in the Community