When most of us make a mistake we whip out the Wite-Out and are done with it already. But when Zeitguised encounters a glitch, they make a house out of it. (No big deal...)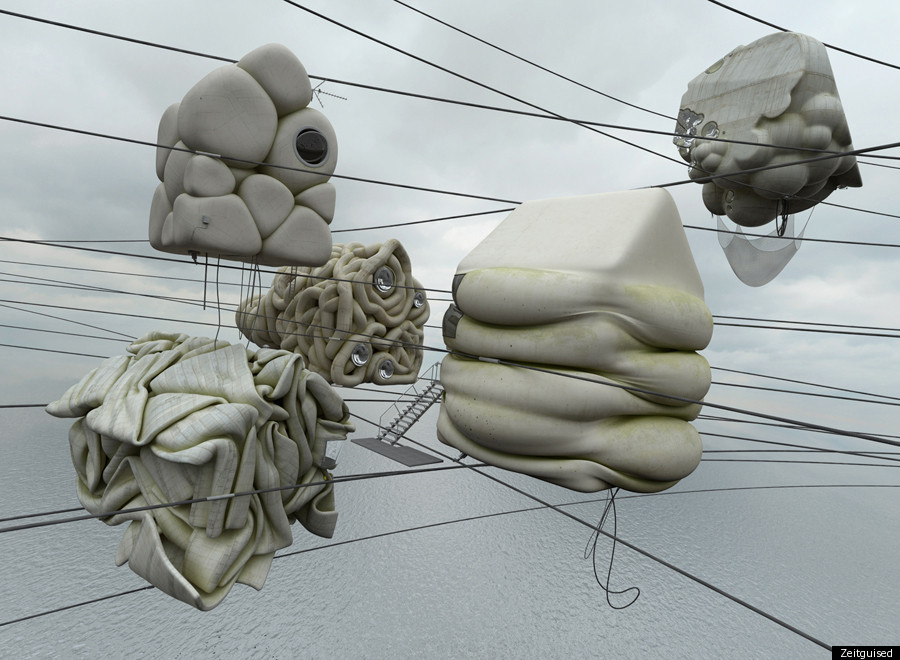 The results are 'Concrete Misplots,' the sleekest renderings you'll ever see. The misplots were originally prototypes of mass-customization that were rejected due to a technical glitch. For some the concrete was set the the wrong scale while for others a cartridge was not loaded correctly. We like what we see; keep up the glitchy work!
Even with computer-driven manufacturing, though, accidents happen. And in this case, those accidents are just gorgeous.
concrete misplots
CORRECTION:An earlier version of this story stated that the buildings were being used as shared homes for the elderly. In an e-mail, Jamie Raap from Zeitguised wrote, "These misprints are the rejects of this early process, and they are now being used as shared homes by elderly people from the former squatter scene." The above images, however, are renderings, not realized projects.
Related
Popular in the Community