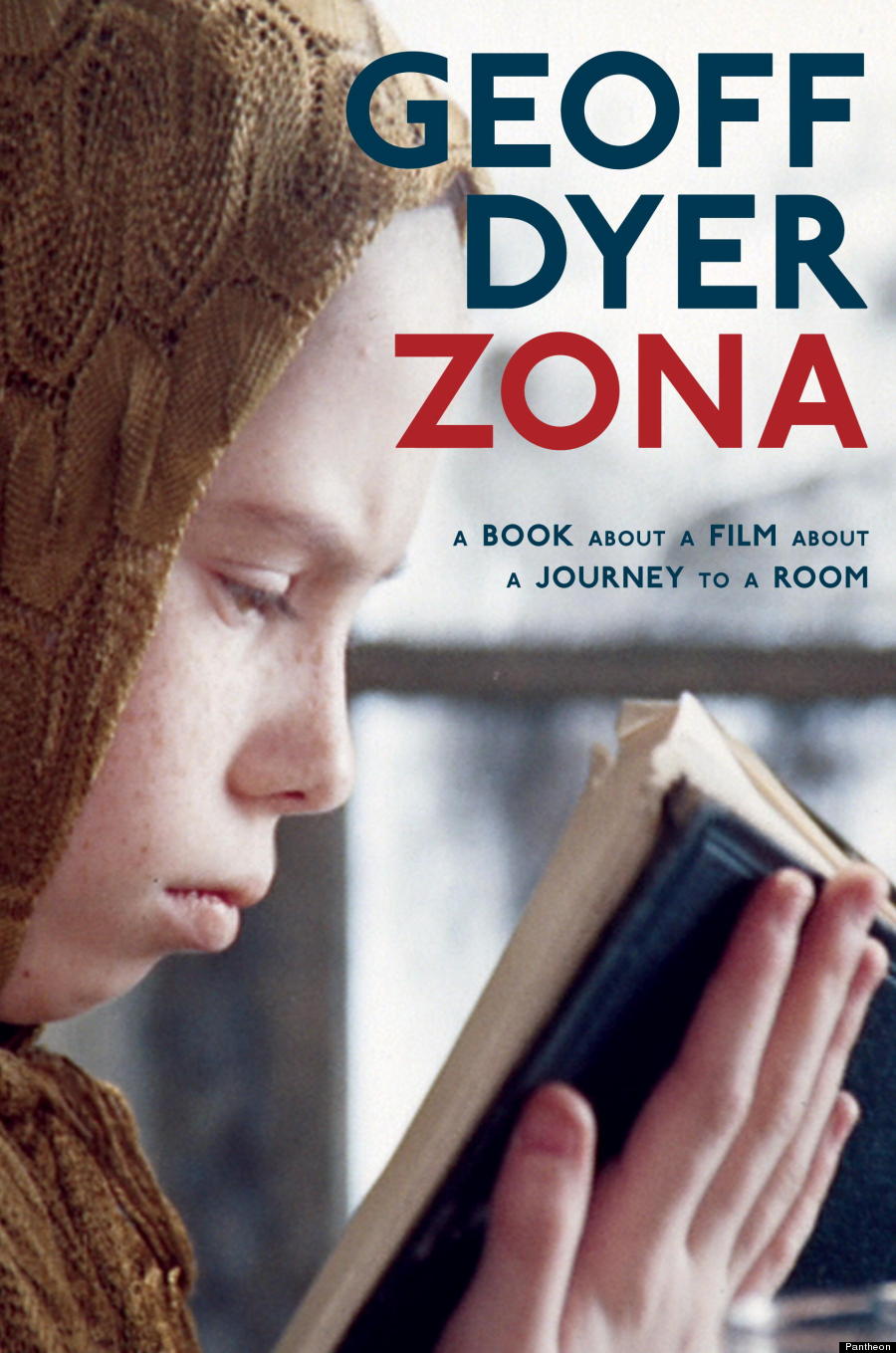 What is it about?
British essayist Geoff Dyer talks through every single scene of Tarkovsky's classically strange 1979 Russian movie "Stalker," while using it as a way to reflect on his childhood, the power of movies, a bag he once lost, and the making of "Stalker" itself. Or, as the book's subtitle puts it, "A Book About a Film About a Journey to a Room."
Why are we talking about it?
While gaining traction as a cult read, this book still deserves more attention than it's getting. "Zona" is an unpretentious yet deeply involving discussion of why art can move us, and an examination of how our relationship to art changes throughout our lives. It's also funny, moving and unlike any other piece of writing about a movie.
On the main character
Though the movie's main character is the eponymous Stalker, the book's leading figure is clearly Dyer himself, who reveals related (and only slightly related) stories from his life in long, rambling footnotes as the movie's story unfolds.
Who wrote it?
Geoff Dyer is a British novelist and essayist who is highly regarded both in the U.K. and U.S. He was named Writer of the Year by GQ magazine in 2009. His last book, "Otherwise Known as the Human Condition," was shortlisted for a National Book Critics Circle award.
Who will read it?
Fans of Dyer, fans of the movie, anglophiles, people fascinated by Chernobyl, people who enjoy intelligent, personal essays in The New Yorker.
What's it similar to?
"Why Read Moby-Dick" by Nathaniel Philbrick; The "Deep Focus" series of books from Soft Skull Press, including Jonathan Lethem on "They Live"; DVD fan commentaries; in a strange way, Nabakov's "Pale Fire" (except the movie is real, and Dyer is nothing like Charles Kinbote.)
What do the reviews say?
The New York Times: "Dyer's evocation of "Stalker" is vivid; his reading is acute and sometimes brilliant."
The Guardian: "Beyond the book's bravura formalism and in spite of the suspicion that it could be viewed as a highbrow take on live-blogging… [it is] an exhilarating achievement."
Slate: "Maddening but irresistible."
Impress your friends
The minor planet 3345 Tarkovskij, discovered in 1982, is named after "Stalker"'s director. Minor planets have also been named after Alfred Hitchcock, Stanley Kubrick and Meg Ryan.
Opening line
"An empty bar, possibly not even open, with a single table, no bigger than a small round table, but higher, the sort you lean against - there are no stools - while you stand and drink."
Noteworthy passage
"It will do no good if I keep saying that this sequence is among the greatest in cinema history, that this bit is profoundly moving. These words serve as running heads for almost every page of this book and they apply to so many parts of the film that, from now on, I will try to refrain from using them. But there is no getting away from it: I find this scene, where we witness Stalker's relief and his bliss (I have been back to this cinematic Zone many times and have never been disappointed) so intensely moving that I cannot watch it without tears coming to my eyes."
Galleycat is hosting a live "watchathon" of Stalker, which is available for free online, on Sunday March 11th. We'll be watching and tweeting with them. Click here for more details.
Related
Popular in the Community