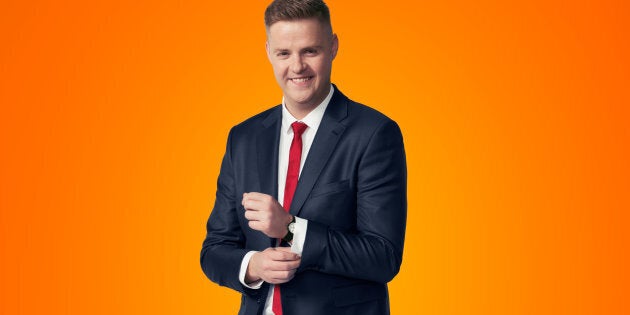 ABC are getting serious about comedy with the announcement today of a new suite of content and a channel re-brand for ABC2.
With a slew of content across the main channel, the new re-branded ABC2, podcasts, radio and online, ABC is launching their new venture with ABC Comedy.
"ABC2 needed an identity and direction so it meant something," ABC's Director of Television David Anderson told HuffPost Australia.
"We were looking at what we're well known for -- news and current affairs, Australian drama, children's programming and telling Australian stories -- but we're also known for great Australian comedy. So we thought, why don't we make ABC2 into ABC Comedy?"
Starting December 4 the channel will convert at 7:30pm each night from ABC Kids to ABC Comedy, with an increase in content, as well as a new digital strategy across the board.
Anderson noted audience viewing habits have changed drastically in the last few years, with the increase in on demand and mobile video viewing.
"It was obvious to us that audiences live elsewhere, on YouTube and Facebook, so increasingly we're looking at commissioning content that's available on our platforms but also available on those thirds party platforms where viewers are spending more of their time."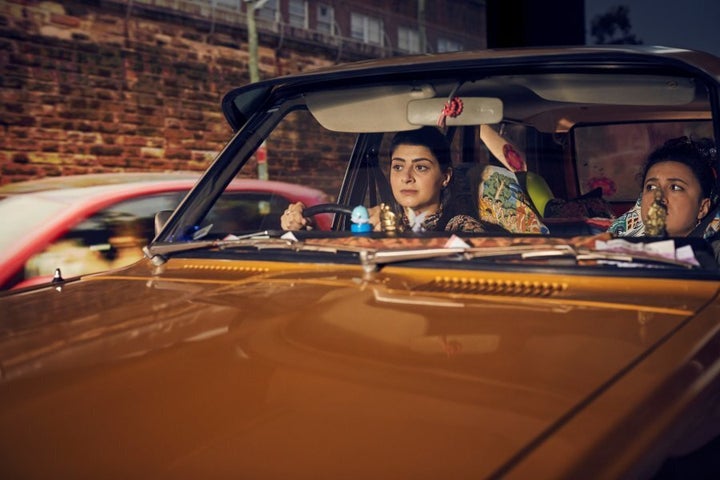 One of the flagship programs ABC Comedy will launch with is 'Tonightly with Tom Ballard' which will air weeknights at 9, and streamed in full on ABC iView and YouTube.
The show, filmed at ABC Ultimo, will feature live interviews, sketches, reviews and the daily headlines as Tom Ballard and his team Greta Lee-Jackson, Greg Larsen and Bridie Connell tackle everything from news, culture and entertainment "armed with nothing but jokes".
Along with 'Tonightly' ABC will continue to broadcast new full length comedy titles on the main channel including 'Squinters' starring an ensemble cast featuring the likes of Tim Minchin and Jacki Weaver, as well as new series 'Sando' and 'Back in Very Small Business'.
New series of returning favourites will also be appearing on the main channel with more of 'Shaun Micallef's Mad as Hell', 'Gruen' and 'The Weekly with Charlie Pickering'.
ABC Comedy will also see international titles like 'Catastrophe', 'Inside Amy Schumer' and 'Game Face' airing on the channel, while the ABC also plans to bolster their podcast slate with four more comedy shows.
Launch day for ABC Comedy will also see six new short form series drop entirely on iView as well as premiering on the new channel. These include titles like Nakkiah Lui's new series 'Kiki and Kitty', Celeste Barber's '#CelesteChallengeAccepted', John Luc (aka MyChonny)'s 'The Chinaboy Show', a new Indigenous comedy 'Aussie Rangers', Neel Kolhatkar's 'Virgin Bush' and from the producers of 'The Dressmaker' a series called 'Other People's Problems'.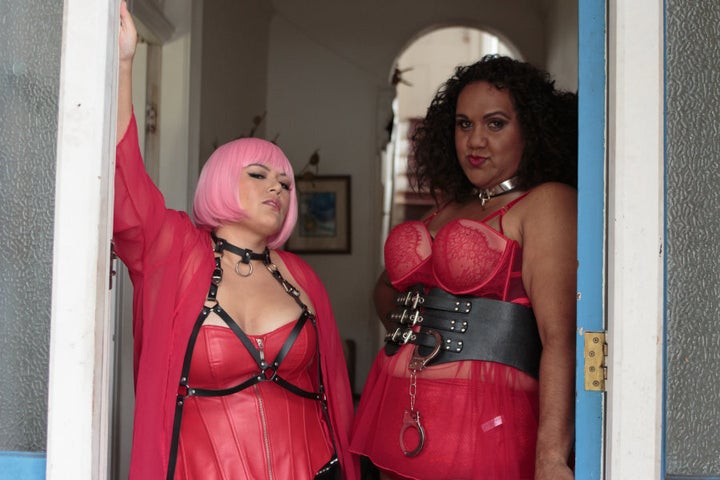 "There's a great opportunity to reflect what is contemporary Australia through comedy," Anderson told HuffPost, "there's great talent coming through that reflects the cultural diversity of our community".
"What ABC Comedy does do is provide a platform for new talent that hasn't emerged yet. But it's not just about comedy, it goes right across drama and some of the things we're doing with kids' content, it's an important thing to do."