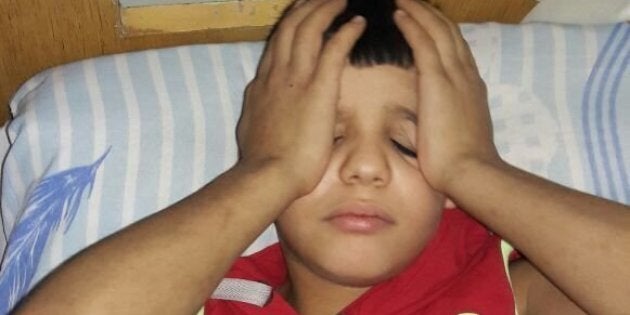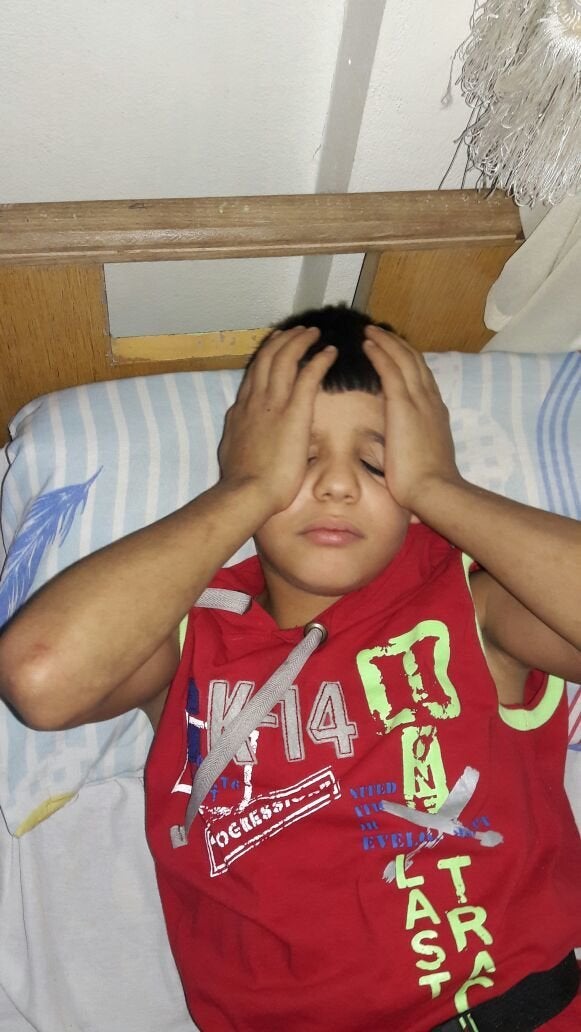 The family of an 11-year-old boy suffering from meningitis in Madaya, Syria, believed their prayers had been answered last month when the Syrian Arab Crescent evacuated him to another city for necessary medical care.
Weeks later, however, Yaman Ezzedine's sister woke up screaming in pain. They were the same sort of screams the family had heard from Yaman, said their mother, Khawalah Jabir, who is still in Madaya with her other children. She told The WorldPost that her daughter Bayan Ezzedine, 12, also has been diagnosed with the contagious illness.
Jabir's youngest daughter Sanaa, 4, also has meningitis. In addition, both parents are infected now, Mohamed Darwich, a doctor inside Madaya, confirmed to The WorldPost.
Aid worker Muhammad Al-Shami, 24, who had been helping Yaman and his family, has also contracted the illness.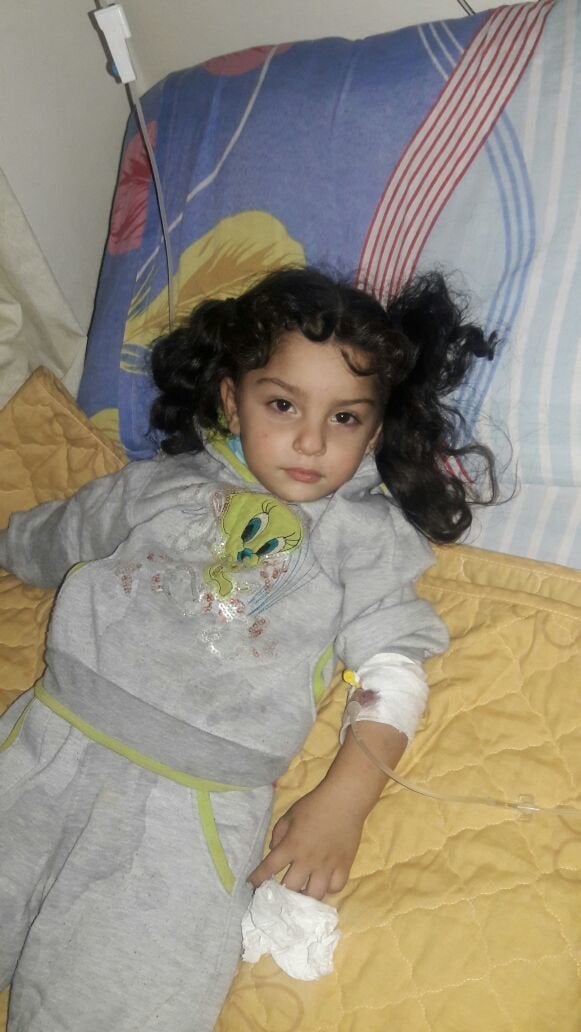 Doctors in Madaya say there are at least six cases of meningitis in the town that have been confirmed by the World Health Organization. They say, however, the number could be much higher, with new cases popping up "on a daily basis."
"We are in so much pain," said Jabir, adding she has no one to turn to for guidance. "We really need help."
Jabir is particularly concerned about Bayan, who is now feeling severe pain in her eyes. "I'm worried she's going to lose her eyesight."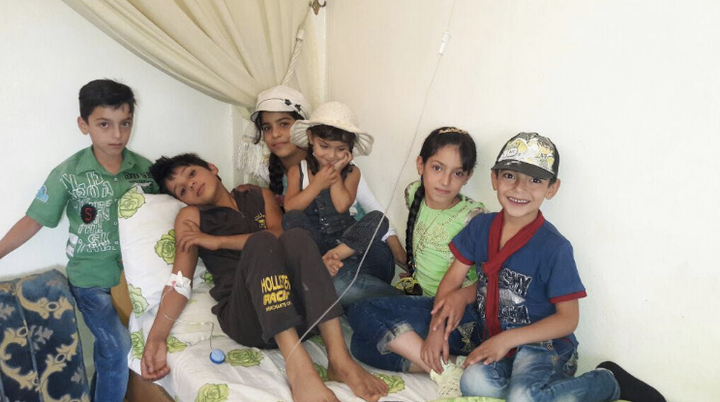 Since the news of the outbreak, the Ezzedine family has been placed in "medical isolation in their home, after two weeks of treatment with the only medicines available failed," Abdel Wahab Ahmed, a Syrian activist in Madaya who works at a health facility in the town, told AFP.
The family wants to join their son in Damascus for treatment but their hope dwindles with each passing day. Less than 24 hours after The WorldPost first reported on Yaman's condition, the Syrian Arab Crescent evacuated him with 12 other children out of the besieged town and took them to Damascus for needed medical attention.
Some 86 people have died in a year-long government siege of Madaya, including 65 from starvation and malnutrition, two NGOs said last month. Madaya lies along strategically important routes both for opposition groups and Syrians fleeing the war, which is part of why the Assad regime has enacted a full blockade of the town since last summer. Madaya gained global attention in January when images of emaciated residents, including many children, emerged, forcing the government to succumb to international pressure and allow food and medicine in.
The Syrian American Medical Society and Physicians for Human Rights blamed the deaths on the government's "stranglehold" on the town.
An estimated 40,000 Madaya residents have been affected by food and medicine shortages. The starvation and blockades persists despite multiple U.N. Security Council resolutions aimed at ensuring the delivery of aid to those in need, regardless of who controls the territory.
UPDATE: Sept. 8 ― The Ezzedine family was evacuated and reunited with son Yaman Ezzedine in Damascus, where they are all receiving treatment. The family members were among 11 patients evacuated by the Syrian Arab Red Crescent.