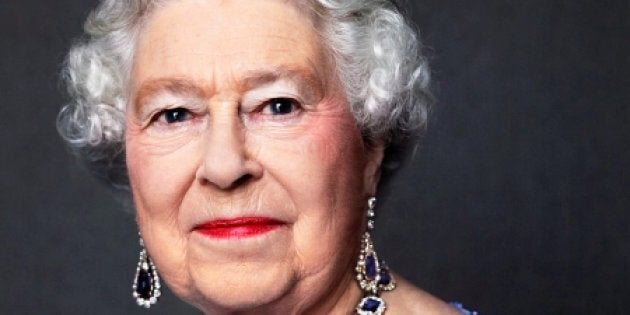 Queen Elizabeth II celebrated her sapphire jubilee on Monday, marking 65 years on the British throne. The queen, who became the U.K.'s longest-reigning monarch in September 2015, is also the first to reach this major milestone.
To mark this special occasion, the royal family reissued a 2014 photo of the queen taken by British photographer David Bailey. The portrait shows off the queen's gorgeous sapphire jewelry set, which was given to her by her father, King George VI, on her wedding day in 1947. Unsurprisingly, the jewels are rather large.
The BBC reports the British army honored the 90-year-old queen with a 41-gun salute, while other ceremonial gun salutes took place in select U.K. cities.
The relatively low-key celebration is not unusual for the queen, according to royal historian and biographer Robert Lacey.
"There is only so many of these landmark dates that people will want to mark," he said in an interview with People magazine. "I'm sure she would rather people were asking why isn't it being celebrated rather than, 'Oh no, not another royal anniversary.' She always plays safe — and that is a good instinct."
Look back on the Queen's remarkable life in the vintage photos below:
The HuffPost Lifestyle newsletter will make you happier and healthier, one email at a time. Sign up here.