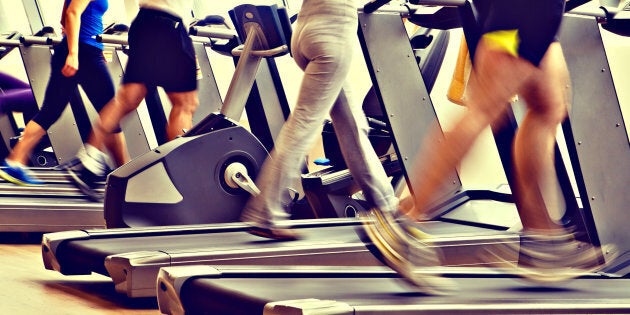 It's winter. It's cold. It's red wine and creamy carbonara weather, we get it.
Though, annoyingly, the saying "summer bodies are made in winter" is true and aesthetics aside, seasons shouldn't dictate how well you care for yourself. Staying motivated during the winter months is haaaard. Goals fall by the wayside and we all vow to get back into it 'tomorrow'.
"Staying motivated to train in winter can be challenging," Ben Ezekiel, personal trainer and one of two head trainers at BeFit.
"The biggest mistake people make with training is staying in their comfort zone. Most gym goers go into each session without a plan or purpose. Their output each session is normally working at an intensity that's comfortable, doing what they've always done and unfortunately their results will be the same as what they've always got. Have a purpose and speak to a trusted professional to develop a plan to get there," Ezekiel said.
Have a think about what you want to achieve from your workout before hitting the weights or machines so that you don't just go on autopilot. Committing to a class is a good way to ensure you hit the right intensity as the trainer will have a well-rounded workout mapped out for participants.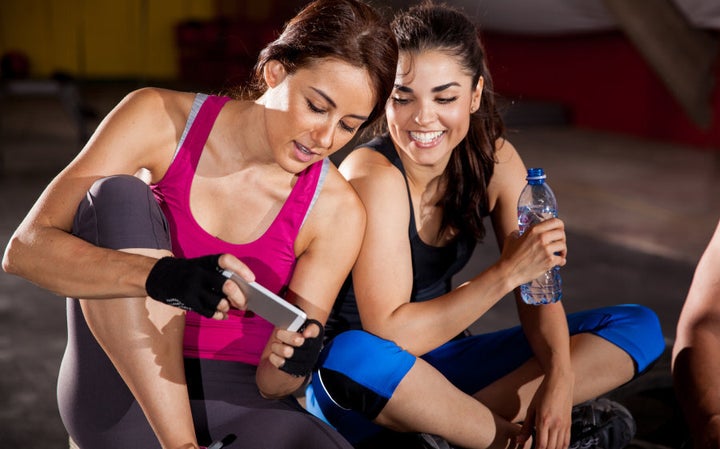 If you aren't into classes, Ezekiel suggests using a timer. And guess what? You can get in a good session in 30 minutes. So no excuses.
"Make the clock/timer your best friend. 30 minutes is more than enough time for an effective workout. It doesn't matter what exercise you do within that 30 minute period but everything you do will be on the clock," Ezekiel said.
An example workout might be:
"Your rest each round is the remainder of the three minutes once you've completed the three exercises. After 10 rounds on the clock you'll be lucky to still be standing!"
Once you've managed to set goals with individual workouts things will fall into place. Still, and end goal is advised.
Goals should be set and reset every two months, which gives your body enough time adjust.
"Set a Goal, whether it be kilograms on the scale, body fat or a training goal, being goal focused on a target will ensure each session has a purpose. When you wake up with a plan of what you want to achieve, you walk into the gym with a different mindset to when you walk in aimlessly with no goal in mind. The foundation of a successful life stems from exceeding personal benchmarks with mind and body. In training, you should constantly strive to improve, to set new benchmarks and do today what seemed impossible yesterday," Ezekiel said.
As for roughly how long it will take to see results, give yourself a couple of months (which is why winter is the ideal time to get started).
"Committing to a training program means having a complimentary meal plan which is as, if not more important than the training program. Goals should be set and reset every two months, which gives your body enough time adjust and change as a result of the training and meal plan," Ezekiel said.
Here are Ezekiel's tips for staying motivated in winter:
Train in a group or with a partner
"Accountability to a friend or a training group is a big factor to keep you getting out of bed during those cold winter months. Staying motivated to train by yourself can be difficult and your results can plateau, so joining a training group that'll push you is a sure way to keep you out staying under the sheets this winter."
Train for an event
"Whether it be the City2Surf or a half marathon or anything else, having an event on the horizon that will challenge you will ensure you stay driven and focused with your training. Find an event you are passionate about, you don't necessarily have to be good at it because that's what training is for."