A Donald Trump presidency could be good for Canada from a business standpoint, according to an RBC strategist.
Matthew Barasch, who works with RBC Capital Markets, published a report Sunday showing that the Great White North has plenty to gain if the Donald delivers on his campaign promises.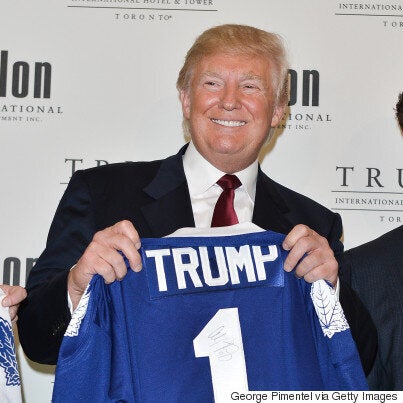 Barasch looked at every Trump promise and evaluated them for how they'd affect Canadian investors.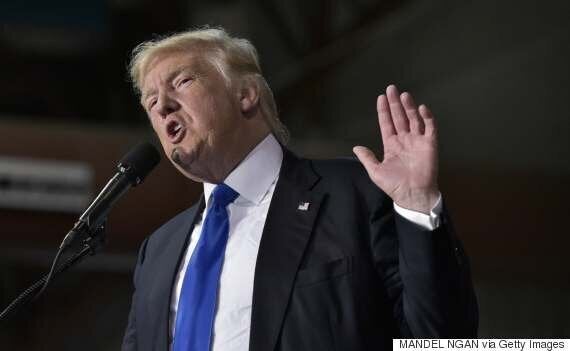 Those cuts could boost the American economy, and the "flow through to Canadian growth would likely be fairly meaningful."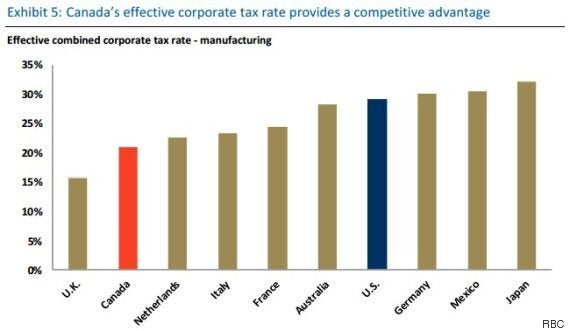 But Canada also has lots to lose if Trump ends up in the White House, Barasch noted.
A corporate tax reduction could prove problematic for Canada, as it would make the northern country's own corporate tax rate less competitive.
Trump's proposal to lower the highest marginal tax rate could also make it more difficult for Canada to compete for labour, "especially if we return to the days of higher oil prices and labour shortages."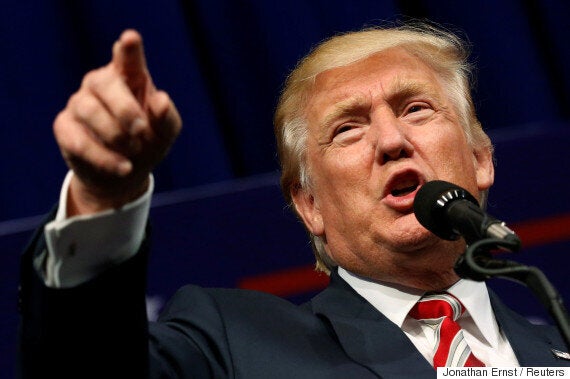 Trump has also said he wants to cancel the Paris Climate Agreement and invest in coal and natural gas. The candidate has also said he wants to ask TransCanada to "renew its permit application for the Keystone Pipeline."
Barasch said this might not be such a bad thing for Canada's economy, if you disregard the impacts on the atmosphere.
Approving Keystone would help bring more Canadian crude to market, and even "spur some new investment in the oilsands," the strategist wrote.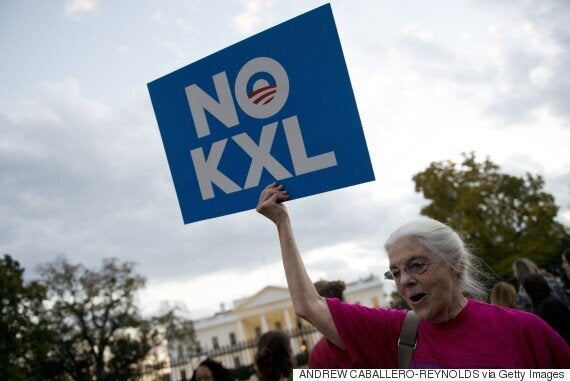 And as for the stock market, investors could initially react negatively to a Trump presidency, but his policies, even if only partially adopted, could be a "net positive for Canadian stocks," Barasch said.
Overall, Barasch sees more positives than negatives for Canada from a business perspective.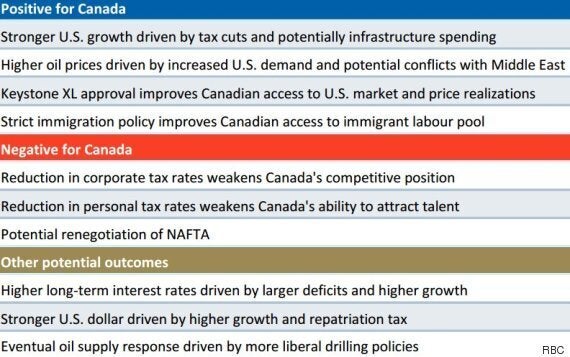 But by no means is he endorsing Trump for the White House.
Who would lose with his immigration plan to deport millions of people and build a wall along the Mexican border?
"Humanity," Barasch wrote.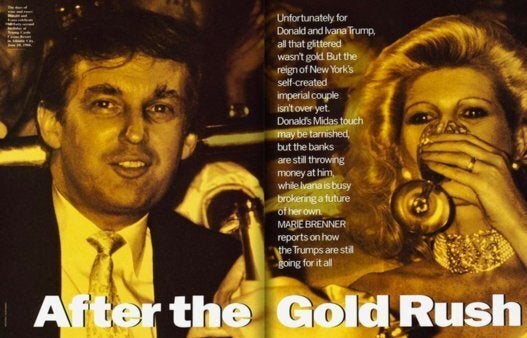 18 Real Things Donald Trump Has Said About Women