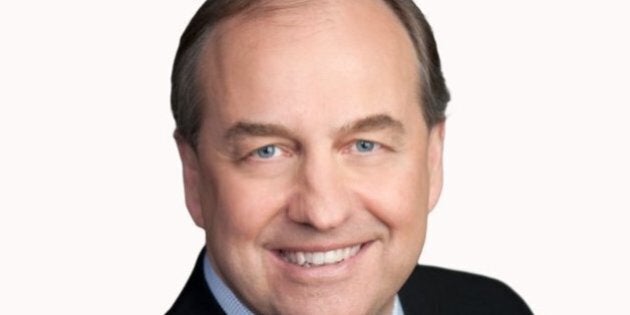 A leading Canadian climate scientist and current B.C. MLA has been awarded $50,000 in a libel suit against The National Post newspaper.
Andrew Weaver sued the Post over four articles published between December 2009 and February 2010. He alleged that the stories aimed to destroy his international reputation.
In a B.C. Supreme Court decision on Thursday, Justice Emily Burke agreed that the defamatory articles would lead a reasonable person to conclude that Weaver is an incompetent, inept, and unethical scientist and professor.
"I conclude the defendants have been careless or indifferent to the accuracy of the facts," Burke wrote in her ruling. "As evident from the testimony of the defendants, they were more interested in espousing a particular view than assessing the accuracy of the facts."
The Post stories reported that Weaver linked break-ins at his University of Victoria office to a plot to hack into emails of the Intergovernmental Panel on Climate Change (IPCC) — which became known as "Climategate" — and suggested that he tried to distract the public from his academic failings in his climate change research.
National Post publisher Gordon Fisher, as well as columnists Terence Corcoran, Peter Foster, and Kevin Libin were named in the legal action.
The newspaper defended itself by saying the statements were about Weaver's public actions and words, not his character.
The judge disagreed, saying, "The reality is the combination and cumulative effect of these articles is such as to adversely impact on Dr. Weaver's reputation and integrity as a scientist."
Weaver said Friday he was "absolutely thrilled" with the judgment.
"I initiated the lawsuit in 2010 after the National Post refused to retract a number of articles that attributed to me statements I never made, accused me of things I never did, and attacked me for views I never held," Weaver wrote on his personal Facebook page.
"I felt I had to take this matter to court to clear my name and correct the public record. This judgment does precisely that."
Burke ordered the newspaper to remove the offending articles from any electronic database, and to "expressly withdraw any consent given to third parties to re-publish the defamatory expression and to require these third parties to cease re-publication."
Weaver — who is the B.C. Green Party MLA for Oak Bay-Gordon Head — had also asked the court to direct the Post to help him in removing the defamatory stories from any other websites.