If it were up to Canadians, the United States would be calling Bernie Sanders Mr. President come November.
A poll by Finder.com asked respondents in nine countries who they would choose for U.S. President. Results released Tuesday show every country except Canada chose former secretary of state Hillary Clinton.
Sanders was the most popular candidate among Canadians by a slim margin, only about two per cent more than Clinton. Interestingly enough, suburban Canadians chose Sanders more often than those polled in urban areas.
Let's not forget about presumptive Republican nominee and reality star Donald Trump.
Fourteen per cent of Canadians selected Trump as their fantasy presidential pick. Mexicans were least likely to chose Trump, unsurprising considering the comments he made in the past.
Tuesday's primary results showed the Sanders campaign won in West Virginia, giving his candidacy a new surge against frontrunner Clinton.
The online survey was conducted among 18,256 people around the world between April 21-27. The minimum sample size for each country was 2,000.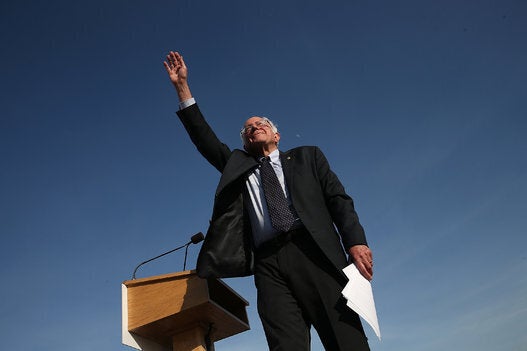 Bernie Sanders On The Campaign Trail