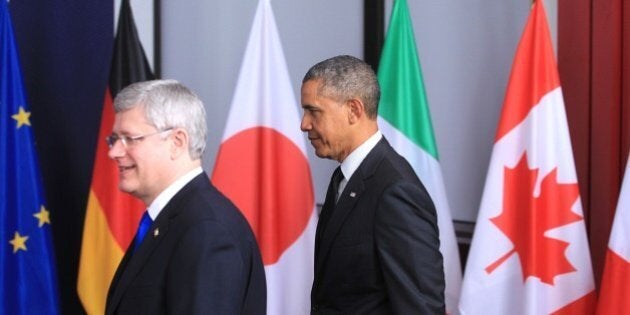 "Something is not working" with the free trade deals Canada has signed onto, CIBC World Markets says in a new report — but don't expect the usual argument against globalization.
Instead, CIBC deputy chief economist Benjamin Tal says the problem with existing free trade deals is they are so unwieldy that in some cases they're not actually eliminating the barriers to trade between countries.
And though the government of Prime Minister Stephen Harper has made signing new trade deals a major priority, Tal says Canada should focus on fixing the ones it already has.
He painted a picture of a Canadian economy that is failing to live up to its trade potential.
"Despite all the efforts, the import share from non-U.S. destinations is the same as it was a decade ago, while the export share is up by only five percentage points," Tal wrote.
But even trade with the U.S. is suffering. NAFTA's rules to determine which products meet the requirements to be tariff-free are a "bureaucratic nightmare" estimated to cost companies nearly $40 billion a year, Tal wrote.
"No wonder then that some companies elect to pay the tariff as opposed to going through this process."
And free trade deals so far have failed to eliminate some major inefficiencies. "The differences in rules regarding food safety and the protection of ecosystems add tens of billions of dollars annually to the overall cost of trade," Tal writes.
"In the auto industry different requirements suggest that in many cases, a car crash test of an exported vehicle is conducted twice — once in the country of origin and the other in the target country."
Some of this can be easily fixed, Tal wrote.
"Many of these trade issues are low-hanging fruit. They do not require renegotiations, only a fresh injection of common sense and political will. So perhaps we should focus less on signing more deals and more on fixing existing ones."
That's "not surprising," Tal says.
"After all, Canada has free trade agreements in force with more than 10 countries and is in negotiations with more than 60. So free trade is not such a big deal anymore."
Not everyone agrees. The Trade Justice Network, an umbrella activist group which commissioned the TPP poll, said it's "deeply disturbing" Canadians aren't aware of the talks to form a trading bloc that would encompass nearly 800 million people in economies with a combined annual GDP of $25 trillion.
Like many other activist groups, the Trade Justice Network has been critical of the secrecy surrounding the TPP talks.
The Harper government has aggressively pursued new free trade deals over the past nine years, signing or agreeing to deals with the EU, South Korea, Panama and Peru.
Canada is in ongoing free trade negotiations with numerous other countries, including Japan, India and the Caribbean free trade area, Caricom.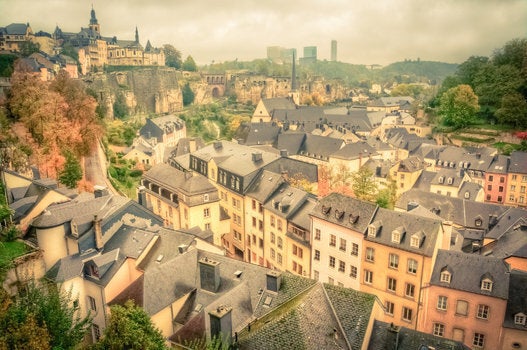 World's Most Competitive Countries, 2015