I don't know about you but I'm a bit burnt out this week and it's only Monday.
I completely avoided shopping this past weekend but like all of us I still managed to get bombarded by the email blasts, signage, social media, news reports, heavy traffic and small-talk conversations surrounding Black Friday. I never spent any time in the malls or shopping online but I'm beginning my week feeling a little drained, maybe not in my bank account but certainly in my enthusiasm for the holidays -- a time I truly look forward to each year.
I think I first heard about Black Friday a few years ago and back then it all seemed confined to American malls. Lineups at 5 a.m., pushing, shoving, yelling, security and police on hand; an unappealing mess if ever there was one.
Somehow the Black Friday and Cyber Monday hype spread rapidly north of the border and these days of retail impulse and excess are now considered a 'tradition' here in Canada. A Bank of Montreal survey showed 47 per cent of Canadians planned to take in this weekend's sales, up six per cent from last year, and expected to spend $292 on average.
This year Black Friday cast its shadow across Canada. It even sparked live coverage from the nation's largest newspaper.
I can only hope the media also cover a day I'm much more inclined to get behind: Giving Tuesday on Dec. 3, 2013. Like Black Friday, Giving Tuesday originated in the U.S. but it has a completely different aim. Instead of a day of consumerism, it's a day of charity. It's a new Canadian movement for giving and volunteering that encourages all of us to join together with charities, companies and other individuals to rally around our favourite causes. Not a bad idea huh?
It's a concept that came from Henry Timms, deputy executive director of New York's 92nd Street Y. Entering its second year in America it has captured the public consciousness in a modest but profound way thanks to some innovative social media campaigning, effective grassroots advocates and major partners like the United Nations Foundation.
One clever new social media phenomenon to rise alongside the Giving Tuesday movement is the "unselfie." As a show of support, people are encouraged to a picture of the giving that they're doing this year and upload it to Twitter, Instagram and Facebook with the hashtag #unselfie. So I'm hoping to flip through that hashtag tomorrow for a warm feeling as well as adding my own to the mix.
If you have some money left over in your holiday gift budget or can donate some time to a local cause, there are a number of ways to get involved as a charity, company group or school, or as an individual or family.
Over 800 organizations have become involved in the Giving Tuesday movement here in Canada. The Canadian Red Cross, a founding member, is launching our annual holiday campaign tomorrow. This time of year charitable donations hit their peak. The Red Cross has chosen Giving Tuesday as the launch day for their holiday campaign because this year they're asking supporters to take a more personal approach with their giving. Here you can read the real stories of Canadians who have had their lives changed for the better thanks to the Canadian Red Cross.
This digital campaign introduces you to Canadians like the Jordons, who lost their Newfoundland home to a fire and managed to get back up on their feet thanks to the generosity of Canadian Red Cross supporters. The children were provided with clothing, food and school supplies that allowed them to continue with their studies while they stayed with family.
You'll be able to select a specific area (Healthy Communities, Babies and Children, Families In Need) and choose specific items to donate like delivery of hot meals, groceries for a week, baby pajamas, an infant care kit, winter coats and more.
As we move closer to the holidays I'd like to imagine we can all have as much enthusiasm for giving as many of us had this weekend for buying. Maybe it can be the start of a new type of tradition.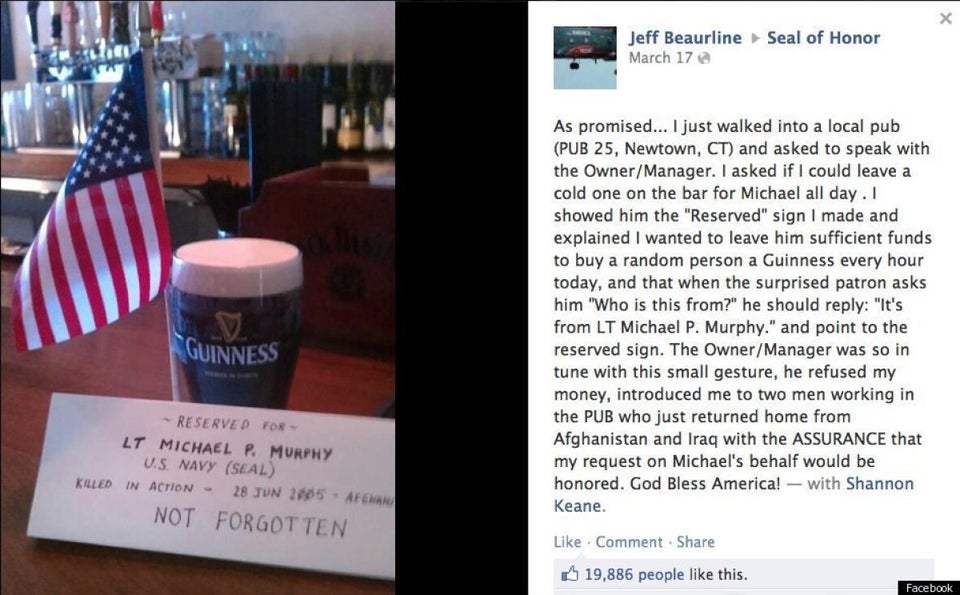 Random Acts Of Kindness