OTTAWA — Conservative leadership candidate Kellie Leitch isn't concerned that her campaign is attracting racists, she suggested to a Toronto radio station on Monday.
Asked twice by Kelly Cutrara, a host on Talk Radio AM640, if Leitch is worried she might get, or is getting, support from racists, the Ontario Conservative MP said it wasn't her concern.
"I'm not one [a racist] myself. It is not for me to speak about other individuals," she said.
When pressed, Leitch said:
"I have a wide range of individuals across the country that are getting involved in my campaign. And I'm delighted by that. As I say, I can only speak for myself, but what I can tell you is I am delighted that we have literally hundreds of people coming on board to support my candidacy — average Canadians that just want to make sure that they can be prosperous in the future — and that they support the policy views that I am putting forward."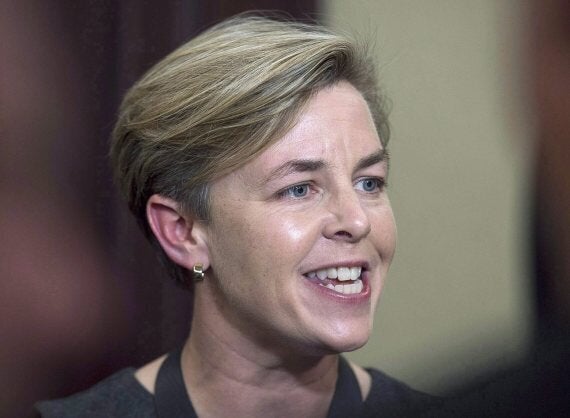 Conservative leadership candidate Kellie Leitch, MP for the riding of Simcoe-Grey, talks with reporters at the national Conservative summer caucus retreat in Halifax on Sept. 14, 2016. (Photo: Andrew Vaughan/Canadian Press)
Leitch wants to be sure she is talking about "what mainstreet Canada is talking about," she told Cutrara, as she pledged to press on with her campaign's main theme of screening all newcomers for what she calls anti-Canadian values.
Cutrara asked Leitch if it weren't "slightly naive" to think potential immigrants could not learn what "Canadian values" are and regurgitate them during their face-to-face interviews. Leitch responded that she puts a lot of faith in trained immigration officials but also suggested that right now they "are just pushing papers through" and trying to make quotas.
Leitch missed Conservative debate on Sunday
Leitch was interviewed after what her campaign called a security incident in her home in Collingwood, Ont., over the weekend. The former Conservative cabinet minister was expected to take part in a leadership debate in the Ottawa-area Sunday but skipped it to meet a consultant about "security enhancement" to her home. She said that "right now" she is fine.
"Some people were quite upset again last week when I was so bold as to congratulate president-elect Trump ..."
Leitch told Cutrara that "some people were upset" about her plans to screen new immigrants.
"Some people were quite upset again last week when I was so bold as to congratulate president-elect [Donald] Trump on winning the presidential election, and those are concerning things," she said. "Whether or not these things are related or not, that is for the OPP to determine, and I think it is in good hands with them."
The OPP said it had determined that there was no break-in at her home.
Listen to Cutrara's interview with Leitch here: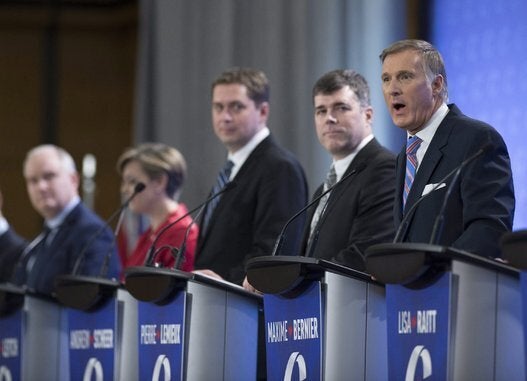 Conservative Leadership Candidates
Popular in the Community