A Silicon Valley investment exec is denying allegations that he sexually and physically abused a trafficked woman for 13 years, and then reneged on a promise to pay her $40 million to keep quiet.
In a lawsuit filed last week in a San Mateo, California, state court, Amber Laurel Baptiste alleged that Michael Goguen, a partner at investment firm Sequoia Partners, abused Baptiste "sexually, physically and emotionally" over a period of 13 years.
Baptiste had been a victim of human trafficking at the age of 15, and met Goguen in 2001 while working at a strip club in Texas, the lawsuit stated. She "submitted to Mr. Goguen' s constant sexual abuse, relying on his promise that he would help her break free of the human traffickers who held her in perpetual debt," the lawsuit said, as quoted at the Wall Street Journal.
The lawsuit also alleged that Goguen had agreed to pay Baptiste US$40 million in $10-million installments to settle the matter, but stopped paying after the first installment.
Baptiste suffered "countless hours of forced sodomy" at Goguen's hands, who demanded she call him "emperor" and "king," according to the New York Post's description of the suit.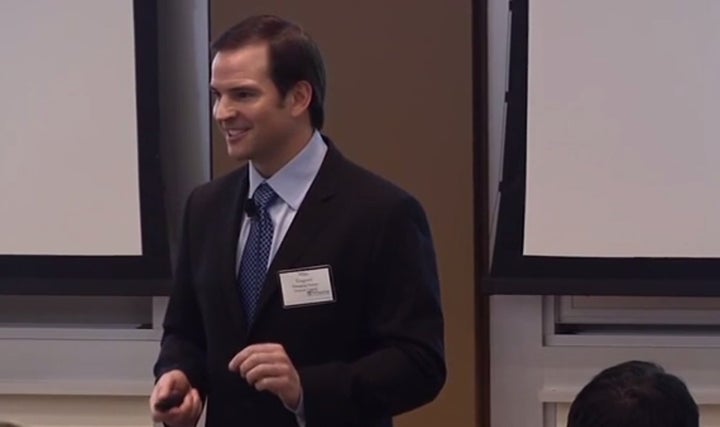 Goguen resigned last week from Sequoia Partners, and both he and the company stressed the charges had nothing to do with the venture capital firm.
Sequoia Capital is one of the largest venture capital firms in Silicon Valley, and was an early investor in Apple, Google and other major tech companies.
"These horrific allegations against me come at the end of a 10+ year romantic relationship that ended badly," Goguen told Bloomberg in an e-mailed statement. "Not surprisingly, the complaint is filled with every horrible buzzword you could throw at someone in today's society to destroy their reputation."
The case has cast renewed attention on the issue of treatment of women in the tech industry, which has become famous for a dearth of women and accusations of sexism at some companies.
One of Sequioa's major competitors, Kleiner Perkins Caufield & Byers, was the target of a recent high-profile sexism lawsuit brought by Ellen Pao, who alleged the company had discriminated against her because of her gender, and then fired her when she filed a discrimination suit.
Though Kleiner Perkins won that fight, the case brought unprecedented attention to the issue of gender in the tech industry.
Like the tech industry, the venture capital industry has disproportionately few females. Women make up six per cent of partners at U.S. venture capital firms, Bloomberg reports.