One of Canada's largest music festivals has abruptly been cancelled after the organizers filed for bankruptcy.
On Thursday evening, those that visited the Pemberton Music Festival's website were greeted with a notice saying that the 2017 festival was cancelled, and that Ernst & Young Inc. have been appointed trustees in the organizers' bankruptcy.
The festival's Twitter account was deleted, but confused fans flocked to the Facebook page to demand answers.

The festival's website notes that there will be no automatic refunds for those who purchased tickets or passes, but that credit-card holders might be able to obtain refunds from their bank or card issuer directly. Four-day passes for the festival cost $369, while VIP tickets cost as much as $1,799.
Pemberton was scheduled to run from July 13 to 16. Performers included Chance the Rapper, Muse, A Tribe Called Quest, Major Lazer, Run The Jewels and Eagles of Death Metal.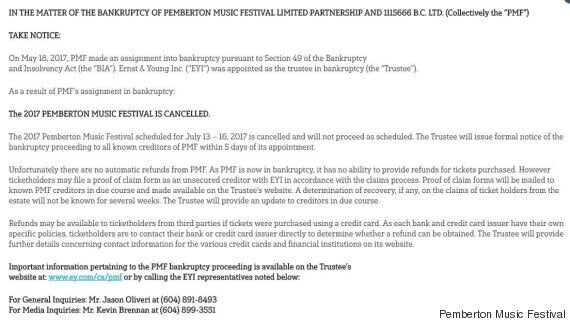 "The Pemberton Music Festival has been significantly impacted since 2015 by a weakening Canadian dollar relative to the US dollar as many of its entertainment costs are denominated in $US dollars," read a statement on the site.
It also said that the festival is having difficulty sourcing talent because of "a limited number of artists touring in 2017."
Pemberton was first held in 2008, but then went on hiatus until 2014. Since then, it's been an annual festival. It drew 180,000 people to the B.C. village last year.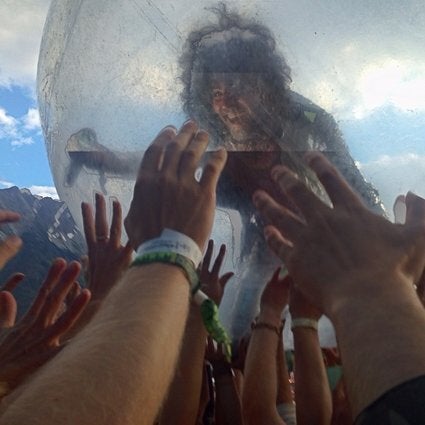 Pemberton Music Festival 2014