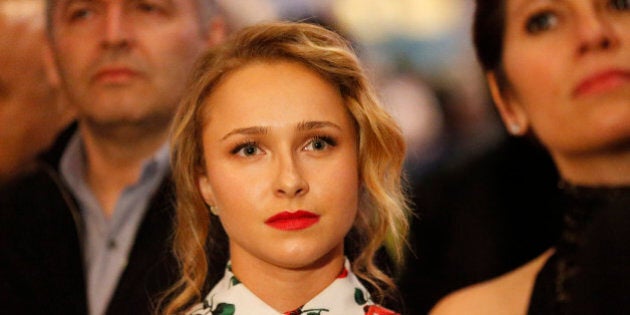 2015 was a banner year for banter on social media concerning postpartum depression thanks to Hollywood celebrities like Hayden Panettiere, Drew Barrymore and Patti LaBelle, who spoke openly about their struggles with the common mood disorder.
"Women need to know that they're not alone, and that it does heal," said Hayden on Live with Kelly and Michael in September.
Hayden's revelation and subsequent check-in for PPD treatment in October had the story trending on social media, causing the largest spike ever in the history of Internet searches for "postpartum depression" according to Google Trends.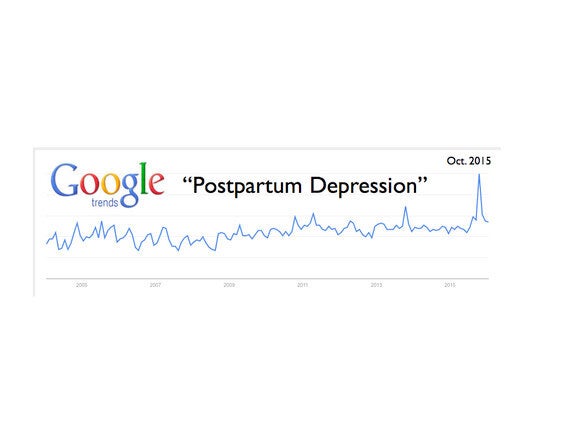 The story was shared by mamas everywhere, including Twitter, where @mamasagas tweeted: "I'm glad #postpartum depression is trending & in the news again. You can never talk too much about it and how important it is to seek help."
While Hayden's on set life mimicked her off set life as she also played a mother going through PPD on the hit series Nashville, the popular UK soap Eastenders included a postpartum psychosis storyline for the first time, and reality TV star Catelynn Lowell revealed her secret battle with PPD.
In December, Kim Kardashian managed to cause a stir with news that she would be eating her own placenta in an effort to ward off PPD.
While tinsel town continues to generate buzz about PPD with new plot twists and more celebrity confessions, here's hoping that the trend of openness continues in the right direction towards greater awareness and better treatment.
To that end, here are my top four picks for the most viral-worthy #PPD stories to watch for in 2016:
This month we should find out more about an international study in which researchers will be collecting DNA through the spit of thousands of women around the world to try and understand the genetics that cause PPD.
"It's not something that we can leak out now," said Dr. Meltzer-Brody to me in November. "It is something that is going to be a large scale effort and so we are very excited about it and getting the details fine tuned."
2. The Big Placenta Question
A survey of 189 women who ate their own placenta, published in the Ecology, Food and Nutrition Journal in 2013 concluded that 96 per cent of them reported a "positive" or "very positive" experience.
The authors of the survey plan to release the "world's first definitive study on the effectiveness of placenta pills" in 2016 and solve the debate once and for all whether eating your placenta actually helps stave off the baby blues or whether this is all just a placebo effect.
To do this, they will have to analyze the nutrient and hormone content of the placenta and the best ways to harvest it.
Dr. Verinder Sharma of Western University is currently preparing a new study on lactation mania.
Dr. Sharma became interested in the topic after finding it odd that one of his clients, who had no prior psychiatric history of any kind, suddenly began experiencing postpartum depression symptoms after weaning her child from breastfeeding. Since then, he has come across other cases.
"I really think we need to take a hard look at the biological factors," says Dr. Sharma. "It's a very complex interplay of biological and psychosocial issues. We need more studies done."
4. The Warrior Mom Conference
In October 2016, Postpartum Progress blog founder Katherine Stone will be hosting her second annual Warrior Mom Conference in Atlanta.
Called "Together Stronger," this year's conference will be focused on the Warrior Mom community: "The volunteers, climbers, blog readers, forum members and staff that have changed the face of PPD for so many women and families over the last 11 years," says Katherine.
Follow HuffPost Canada Blogs on Facebook
Popular in the Community