We don't really understand what's going on right now but "The Internet" is freaking out over #thedress and while we can't explain the phenomenon, we can definitely embrace it.
So, here's the deal: a photo of a dress appeared on Tumblr yesterday, which started an Internet firestorm that may never cease. (At least until the next Internet star comes along.)
Some people see the dress as white and gold, while others see it as blue and black.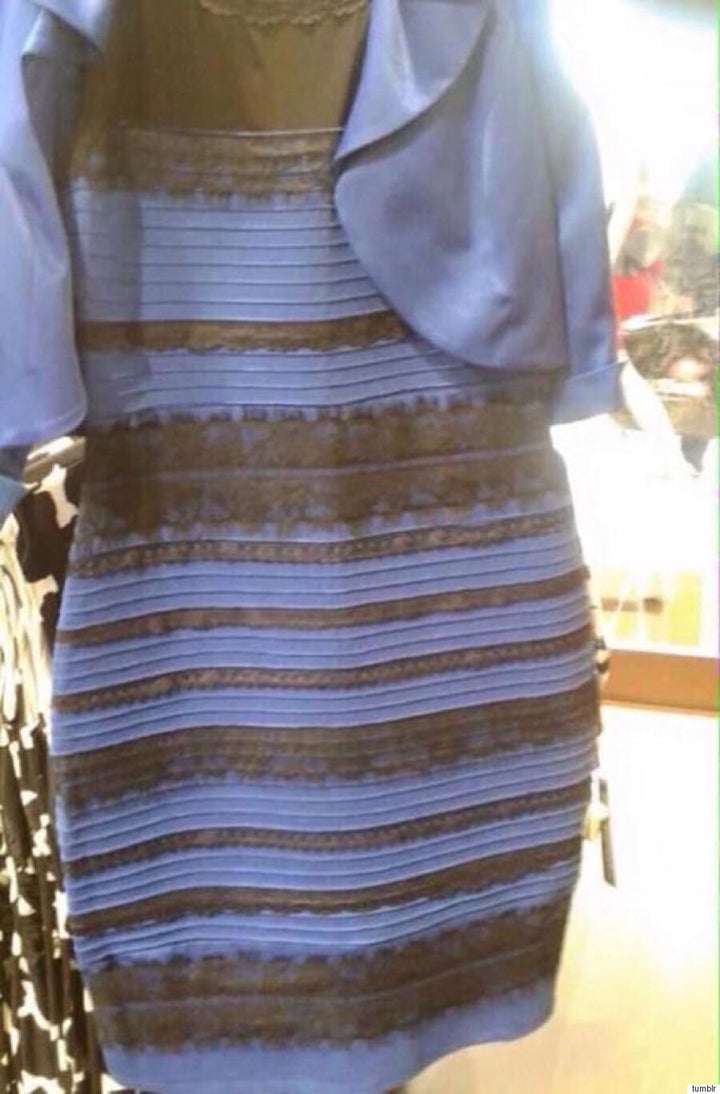 Justin Bieber is on #teamblueandblack:
Taylor Swift is also a gold and white denier:
At risk of angering Beliebers, Jimmy Fallon pledged his allegiance to #teamwhiteandgold:
Demi Lovato is clearly on the brink of some kind of breakdown:
Mindy Kaling is really angry about it:
Ariana Grande is so over it:
Kim Kardashian and Kanye West are on opposite teams:
An Oscar winner is firmly in #teamwhiteandgold:
David Duchovny threw us for a loop with this:
Miley Cyrus may be on to something:
If you want to get all science-y about it, head over to Wired to see their explanation of why the dress is actually black and blue. (Ahem, we think they're wrong, White and gold all the way!)
We can't believe this is a thing.