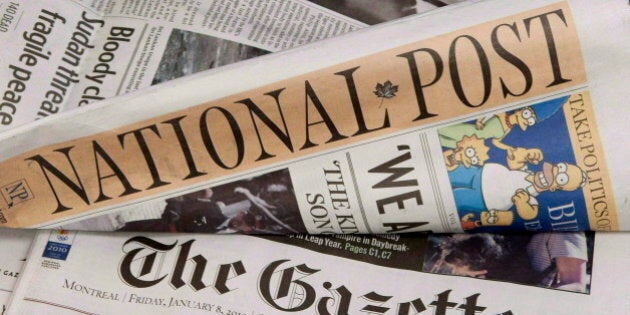 At a time when our consumption of the news is at an all-time high, the very institutions at the heart of our news media are in crisis -- and demanding the attention of our political leaders.
In just the past week, Postmedia combined newsrooms in Ottawa, Edmonton, Calgary and Vancouver in a move that not only saw many talented and dedicated journalists pushed out the door, but also saw distinctive voices quieted.
We all suffer when a newspaper closes. Across this country, the vital role played by journalists is being challenged like never before. Without a thriving news media, our democracy is diminished.
Take the four cities hit by Postmedia's move. Until now, each was served by both a broadsheet paper and a scrappy tabloid -- each with its own approach to the news of the day, and each competing with the other to stay one step ahead.
That competition made them both better papers, as they each strove to beat the other with exclusive stories, more in-depth coverage and different angles. By combining their newsrooms, their distinctive voices and the competition that made them better have now been lost.
The Internet has ensured the news can be consumed almost anywhere on many different digital platforms. And while this has increased readership to all-time highs, media organizations struggle to find the revenue they need to keep producing the news as traditional newspaper advertising dwindles and Google and Facebook alone gobble up half the online advertising available.
"Our current Liberal government must move fast and take a hard look at what can be done to ensure a healthy media industry in this country, drawing on the expertise of all players in the industry."
But however you get your news, it's worth remembering that newspapers remain the bedrock of journalism in this country. That's why Postmedia's decision to combine newsrooms and the closure of the Guelph and Nanaimo newspaper are so devastating.
Postmedia's move came with barely a peep from the Competition Bureau that's meant to protect Canadian interests. As Carleton School of Journalism Professor Dwayne Winseck told the CBC, the Bureau made a "foolishly" hasty decision to accept the merger of the newsrooms this week, despite promises made only a year ago to do no such thing.
To many, this all seems too predictable. Beleaguered by the debt of multiple sales and resales over the last decade or so, newspapers across Canada struggle to meet the unrelenting demands of their owners and debt holders.
When the Postmedia chain of newspapers was formed in 2010 with money from U.S. vulture funds when Canadian investors failed to come forward, the company got around restrictions on foreign ownership with promises to return the papers to Canadian hands before long, and with pledges that the Canadians would run the show despite being minority investors. The Competition Bureau meekly accepted this, and Postmedia has enjoyed the same favourable tax treatment given to truly Canadian-owned papers ever since.
The broadcast industry is also facing challenges due to questionable CRTC rulings under the Harper government that hurt funding for local TV. Just before Christmas, CHCH TV in Hamilton declared bankruptcy, and other stations across Canada are struggling.
It's not too late to act. Our current Liberal government must move fast and take a hard look at what can be done to ensure a healthy media industry in this country, drawing on the expertise of all players in the industry.
The fate of Postmedia's newspapers has been determined by the exacting demands of the U.S. vulture funds, whose concerns are not with the health of these newspapers or their valuable contributions to their communities and our democracy.
Vulture funds exist to extract what value they can from so-called distressed companies, and they have done that with Postmedia. Jobs have been slashed. Bureaus closed or reduced to skeletons of their former selves and real estate auctioned off.
And, to top it off, before any bills are paid or good journalism funded, the first 10 cents of every dollar coming into the papers is hived off and sent to the vulture funds in New York City.
You can be sure they got theirs, whatever the cost here in Canada.
It is time for our new government to take action before any further damage is done.
Follow HuffPost Canada Blogs on Facebook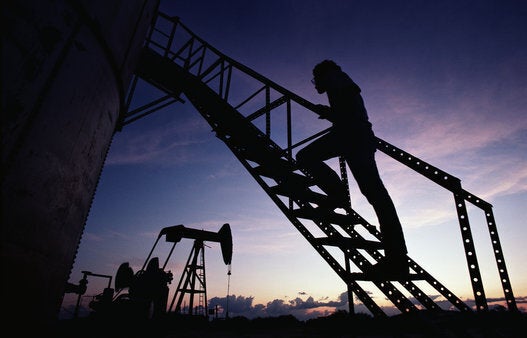 Wage Gains In Canada, By Industry (2015)
Popular in the Community