More than 150 leaders in the tech community have signed a letter calling on the federal Liberal government to grant temporary resident status to people stranded by President Donald Trump's executive orders on refugees and citizens of seven Muslim-majority countries.
The CEOs of Shopify and OMERS Ventures, as well as senior execs at Facebook, Google, and tech incubators like DMZ, MaRS and Communitech have signed a letter calling on the federal government to immediately issue "targeted" visas "providing those currently displaced by the U.S. executive order with temporary residency in Canada."
"This visa would allow these residents to live and work in Canada with access to benefits until such time as they can complete the application process for permanent residency if they so choose," the letter states.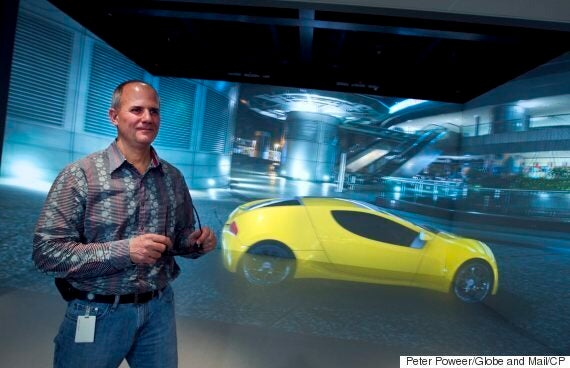 Trump's executive orders on immigrants and refugees and his rapid moves to implement a protectionist economic agenda have sent shockwaves through the world, but some in Canada's business community see a silver lining.
"I think it's really sad and horrible from a political landscape perspective, but very selfishly it's an incredible opportunity," Dennis Pilaros, founder of software startup Buddybuild, told the Globe and Mail. "It's a chance to welcome incredibly talented engineers who might not have otherwise considered roles in Canada."
Canada is on track to create 218,000 tech jobs between 2016 and 2020, but lacks the people to fill them, a study from the Information and Communications Technology Council (ICTC) estimated last year. Canada would need to graduate around 43,000 IT students every year to keep up with demand, but graduates fewer than 30,000 at present.
If Trump's policies push IT professionals to move north, or U.S. companies to open Canadian offices, it could represent a much-needed injection of talent for Canada's tech industry.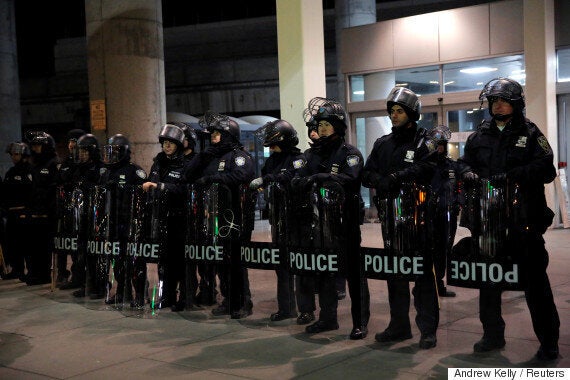 Trump's executive order banning entry to citizens of seven predominantly Muslim countries has had an immediate impact on the U.S.'s largest tech companies. Google ordered all its staff traveling abroad to return to the U.S. immediately. At least 100 of its employees are affected by Trump's order, Bloomberg reports.
"We're aware of 76 Microsoft employees who are citizens of these countries and have a U.S. visa and are therefore affected by this new order," Microsoft stated in a letter to staff on Friday, adding there may be more.
Meanwhile, Canada's oil industry sees new reason to hope in Trump's public dispute this week with Mexican President Enrique Pena Nieto over which country should pay for Trump's planned border wall.
After Nieto rejected the idea his country would pay, the White House suggested a 20-per-cent tariff on Mexican imports could cover the cost.
That "would attract more Canadian crude because it would be cheaper," Bart Melek, head of global commodity strategy at TD Securities, told Bloomberg. "It just makes Mexican oil more expensive by 20 percent, so it gives Canada a comparative advantage."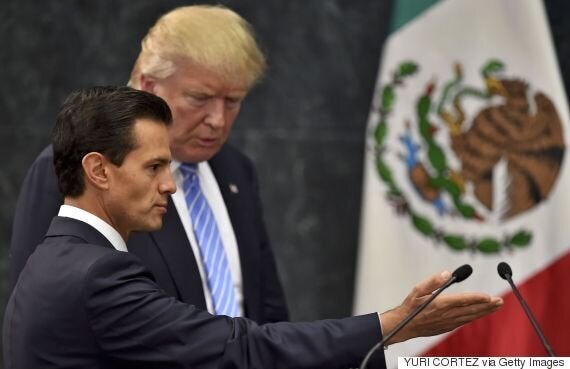 Canada ships more oil to the U.S. than Mexico (about 3.24 million barrels per day, compared to Mexico's 550,000 barrels) but Mexican crude commands a higher price than Canadian oilsands product because of easy access by water to the U.S.'s Gulf coast refineries.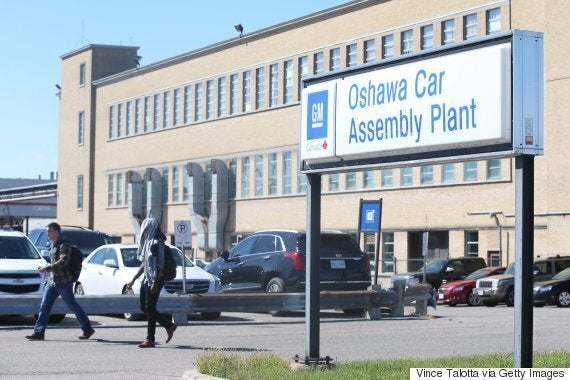 Not every industry stands to benefit from Trump's closed-door policies.
If the Trump administration were to place a tariff on Canadian imports, or agree to a congressional Republican proposal for a "border adjustment tax," hard times could be ahead for Canada's auto industry — as well as the U.S.'s.
The two countries' auto industries have been "totally integrated" since the signing of an auto pact in 1965, Dennis ResRosiers, a prominent auto industry consultant, said earlier this month.
"To undo that would cause all kinds of inefficiencies, potentially a market collapse," DesRosiers said. "How do you unravel 50 years of integration, how do you unravel duty-free shipment of thousands of components that it takes to build a vehicle?"
"Mexico is in a terrible, terrible position. We are not."

— Unnamed Canadian government official, quoted by Reuters
It may be challenges like this that prompted White House officials last week to suggest that the Trump administration's planned renegotiation of NAFTA won't be "too hard" on Canada.
That had some diplomats optimistic that Canada could come out relatively unscathed by Trump's protectionist measures.
Following talks with U.S. officials at the sidelines of a federal Liberal cabinet retreat this week, Canadian officials sounded optimistic.
"Our negotiating positions are totally different. Mexico is being hung out of a skyscraper window by its feet," said an unnamed government source quoted by Reuters.
"Mexico is in a terrible, terrible position. We are not," said another unnamed source.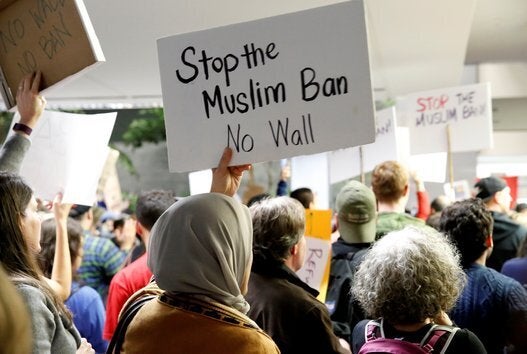 Trump Immigration Ban Sparks Protests