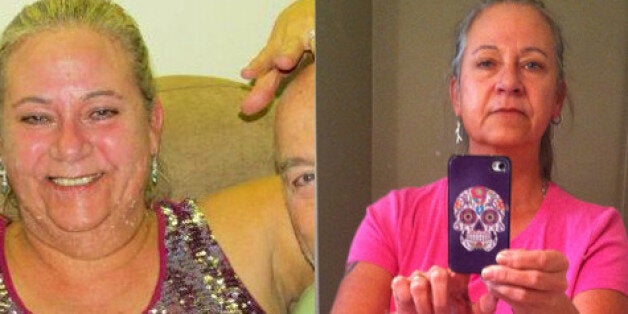 WHO: Christine (Tina) Davis, retired
By The Numbers: 263 at my heaviest, and currently 185, total weight loss of 78 pounds.
The Weight Gain: I didn't have any weight issues growing up but the weight gain started after the birth of my daughter in 1988. At first, it was easy to manage until my thyroid decided not to work properly, adding 60 pounds to my body in less than six months. From that point on, the battle began in earnest. With the ups and downs that life threw at me, my weight started to keep going up slowly, over many years. This caused many health issues like high cholesterol and severe back issues.
The Final Straw: 2012 was the year that changed everything for me. My husband went through a serious life-saving surgery and I had a hard time nursing him to health. My back pain was so severe that I could hardly stand or walk.
Shortly after his recovery, my mother-in-law passed away suddenly. Just before she passed, my own mother was diagnosed with terminal cancer. All of the above started in December of 2011 and ended in my mother's death in June 2012. That's when the switch turned on in my head.
Story Continues Below. Check out more of our inspiring weight loss stories: