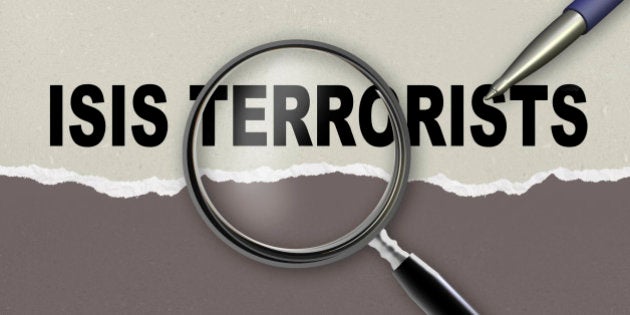 She once ran a popular Facebook group from Dubai called "Islam Vs Christianity Friendly Discussion." He was a software engineer. They met online, maybe fell in love, but are both now detained by the Hyderabad police for alleged links to the Islamic State. Afsha Jabeen alias Nicky Joseph was detained for being an IS recruiter and Salman Mohiuddin for his plans to join the terrorist organisation in Syria.
Jabeen, who was sent to police custody for 10 days, was arrested at the Rajiv Gandhi International Airport in Shamshabad, Hyderabad on September 11 after she was deported from Dubai along with her husband and three children, according to reports, for being an alleged IS recruiter.
Her alleged co-conspirator, Salman Mohiuddin was also arrested on January 15 this year from Hyderabad. According to a report in The Indian Express, he was just about to catch a flight to Dubai to meet Jabeen. But the police said that he eventually intended to go to Syria via Turkey.
IE also added that it was the US authorities who alerted the Indian intelligence about his activities and his plan to travel Dubai, who in turn tipped off Cyberabad Police.
Both of them allegedly indoctrinated and motivated several youth via social media to support ISIS, the police told PTI.
According to reports, Jabeen, 37, originally belongs to a Hyderabad Muslim family. She later married a Hindu real estate agent and is a mother of three young daughters. Though Jabeen and family have settled in Dubai, she allegedly passed off as a British national living in Dubai.
Jabeen's parents are completely unaware of what their daughter was up to in Dubai. "As far as they know, although she married a Hindu against their wishes, she was well settled and happy in Dubai with three daughters and her husband was doing well as a real estate dealer," reported IE.
Mohiuddin, on the other hand, was an engineer, who used to work in the US. He was unemployed and hence spent much of his time online, looking for a job. He too is married and has two children.
After being arrested, Jabeen denied knowing Mohiuddin at all. But during the questioning after her arrest on September 11, she told police that she was running several Facebook groups to recruit youth for ISIS. She reportedly confessed that she is a strong supporter of ISIS as the group stopped Syrian President Bashar al-Assad from committing atrocities on Sunnis and wanted to establish Sharia, according to IANS.
She also told The Times of India that her Facebook group created in 2010, called "Islam Vs Christianity Friendly Discussion" became quite popular, with about 50,000 members. "But in 2014 it was blocked for posting ISIS-related content. But, immediately, I started another group with the same name," she told TOI.
On Monday, the Shamshabad police moved a petition before a Rajendranagar court asking for a 15-day custody of Jabeen. The petition has been moved to Tuesday for arguments.