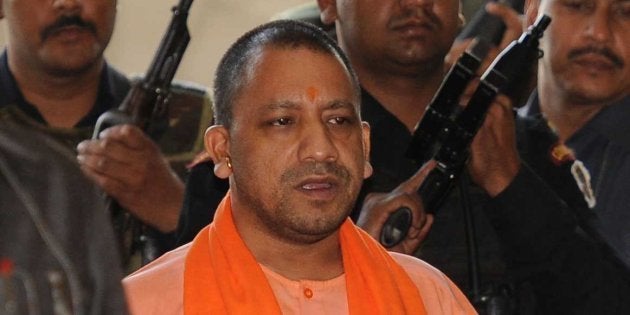 On May 25, Deccan Herald had reported that government representatives had asked members of a Dalit community to clean and wash themselves with soaps and shampoos and apply perfume before Uttar Pradesh chief minister Yogi Adityanath's scheduled visit to their village. On May 24, the UP CM had visited the 'Musahar Basti' in Kushinagar district, where a majority of the residents belong to the Musahar community -- known to be 'rat catchers' and discriminated against for being 'untouchables'.
The villagers told Herald that they were rather surprised to see government officials thronging their village suddenly. "New toilets were constructed...dusty roads were made pitched and lights were installed within no time We were also given scented soaps, shampoos and perfumes and asked to use them before going to meet the chief minister," residents told the newspaper.
The Indian Express visited the village and several residents reiterated what Deccan Herald had previously reported. The paper reported that the villagers were given two bars of soap -- one Lifebuoy and one Ghari detergent bar -- and a sachet of shampoo each. They were asked to wash and clean up using the supplies and only then turn up for the public address by Yogi Adityanath.
Keshri, a 60-year-old resident of the village told Indian Express, "I got the soaps from the Anganwadi women. I didn't get the shampoo, but others did. I was told to take a bath with the soap before going for the meeting. We already use soap which we buy from the local shop. What's going to change with just two bars of soap."
The report also states that the villagers live in abject poverty and without basic facilities like clean drinking water. Children in the village often suffer from diarrhoea and hand-pumps were installed in the village only after a severe bout of cholera broke out two years back. Some of the villagers hope the CM's village will change the sorry state of the village.
The district magistrate told that there was no official order for the villagers to clean up and added that a programme was organised to promote cleanliness and stop open-defecation. "All Anganwadi workers and ANMs (Auxiliary Nurse Midwife) were given instructions to promote cleanliness, which is crucial to stop diseases like kala azar. So, whoever distributed the soaps has to be appreciated," he told The Indian Express.