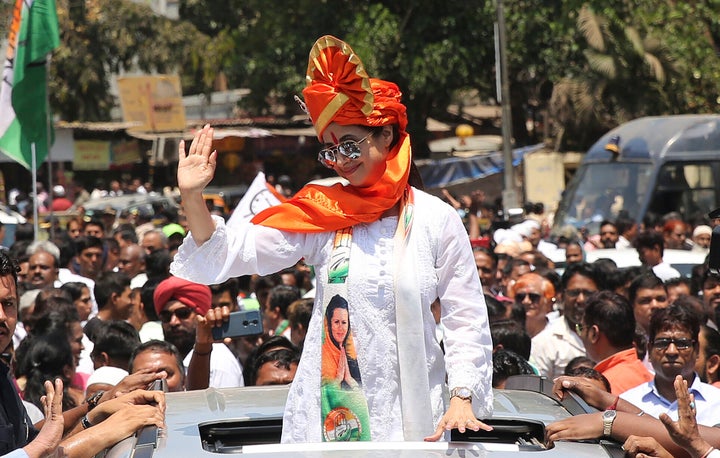 The Congress' candidate from Mumbai North, Urmila Matondkar, lost by 4.6 lakh votes to the BJP's Gopal Shetty in the 2019 Lok Sabha elections on Thursday.
Shetty has been a sitting MP from Mumbai North for the past two terms and enjoys sizeable popularity in the region despite some serious cases of land-grabbing.
Despite Shetty's mass appeal, Matondkar put out a tough fight, going aggressively after the BJP's divisive politics. Yet, she lost by a large margin.
"Anything you say is met with a 'go to Pakistan, go to Pakistan'. What is going on? People are entering houses and bashing others up," she had told this writer after her candidacy was announced, in an apparent reference to the Muslim family in Gurgaon who were attacked by sword-wielding Hindu goons.
Matondkar, who made her debut as a child actor in 1980, is best known for films such as Ram Gopal Varma's Rangeela, Satya, Kaun and Bhoot, and Sriram Raghavan's neo-noir thriller Ek Haseena Thi.
But the assured performer, who was an outsider in the industry, never quite got her due in clique-driven Bollywood.