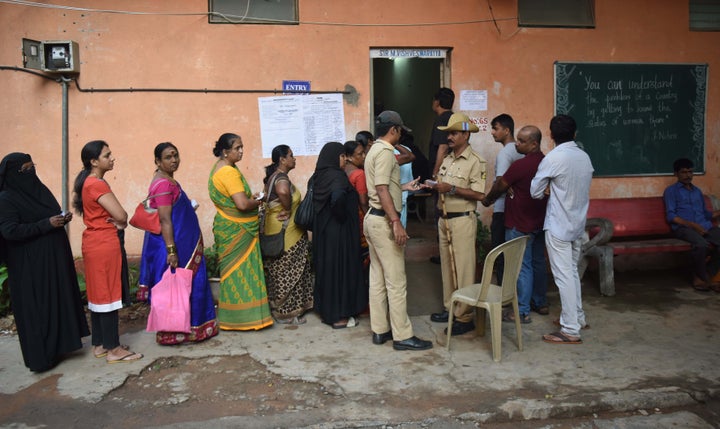 Voting can only be done at polling booths, which would be set up across Delhi. You can go to the polling booth where you are registered and cast your vote.
Before checking your polling station, you must ensure that your name is in the electoral roll.
Here is how you can know your polling booth online:
- On the right hand side, click on 'Know Your Assembly/Parliamentary Constituency Details'.
- Fill in your EPIC number and click on search.
- Details about your booth, Assembly and Parliamentary constituency will appear.
Here's another way to check the polling station:
- Fill in the required details.
- A document with details on your Parliamentary, Assembly constituency and polling station will open up.