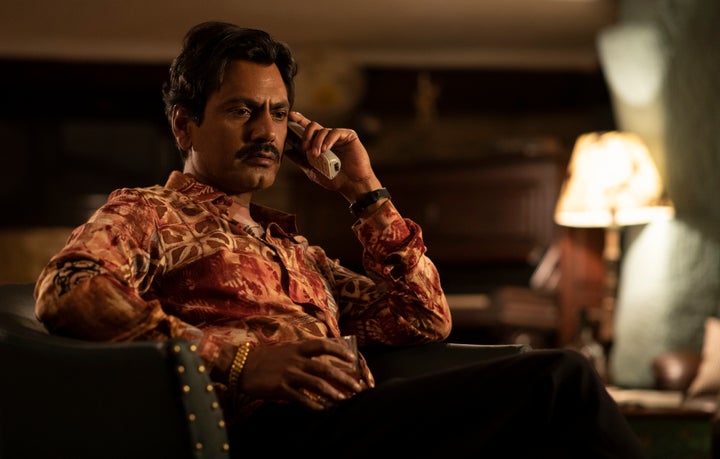 In one of the most heartbreaking moments (there are quite a few) from the new season of Sacred Games, a Muslim police officer is talked down by his senior after he takes a quick break to read namaaz.
Later on, at his residence, he and his wife speak about the incident and also about not finding flats in Mumbai, even entertaining the idea of settling in a far-flung ghetto.
As they sit in silent submission, there isn't anger or raging fury on their faces, there's muted frustration, helplessness and overwhelming agony. It's a moment that, one imagines, is indicative of the current psyche of Indian Muslims, who have been pushed to the peripheries, as leaders from India's ruling Hindu nationalist party continue to make communally-divisive comments and hate crimes directed at the community see a sharp spike under the current regime.
Based on the novel by Vikram Chandra, Sacred Games 2 dropped on Netflix this Thursday. Hindi cinema's enfant terrible Anurag Kashyap returns to direct Ganesh Gaitonde's track (Nawazuddin Siddiqui) while Vikramaditya Motwane is replaced by Masaan's Neeraj Ghaywan to helm Saif Ali Khan's storyline in the new season.
As moody as it's melancholic, as introspective as it is philosophical, Sacred Games 2 sets off on an exploratory voyage where cops and gangsters battle ideas of existentialism and the karmic burden of murder even as the perilous subversion of religion and spirituality continues to feed an ideological project.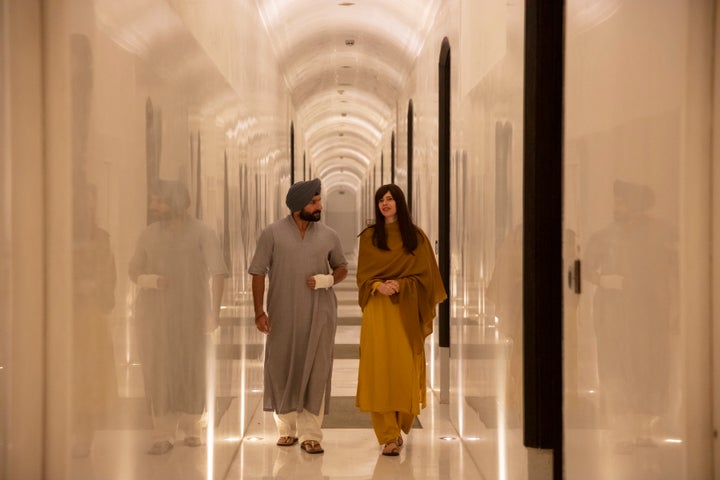 If you are expecting a nail-biting, edge of the seat thriller, Season 2 isn't it. Instead, it's more of the same. The results are mixed. The show, especially the first four episodes, demand patience and attentiveness. I saw the season twice over and it's more satisfying to watch it the second time as one discovers easter eggs that are generously strewn all over the initial episodes.
Kashyap and Ghaywan, along with writers Varun Grover, Dhruv Narang, Nihit Bhave and Pooja Tolani, lay down the blueprint that'd eventually make Gaitonde and Sartaj's tracks intersect within the first few minutes of episode 1. The idea is to pay excessive attention to detail and timelines. While Sartaj's track chronicles his present-day efforts to contain a potential nuclear attack on Bombay (which I read as a metaphor for the city's traffic woes), Gaitonde's track is about his missing years - what happened to him when he flirted with international waters before ultimately returning to his lone lover, Bombay, and submitted himself to its fatal charms.
Sartaj Singh, along with Aamir Bashir's Majid unravel the underworld links that threaten to cripple Bombay while Singh is simultaneously driven to untangle connections between the Aashram, led by an Osho-like Guruji (Pankaj Tripathi) and the impending attack on Mumbai. In fact, the Aashram track in Sacred Games 2 is quite similar to Netflix's Osho documentary Wild Wild Country with Kalki Koechlin's Batya Abelman appearing as a proxy of Ma Anand Sheela.
It appears that the writers have worked on fixing the problem of not having substantial, well-rounded characters essayed by women. Amruta Subhash, who plays a RAW agent, is central to this season's plot while Surveen Chawla's Jojo Mascarenas and Koechlin's Batya all have well-fleshed out roles with complex backstories that instruct their emotional pathways in the present.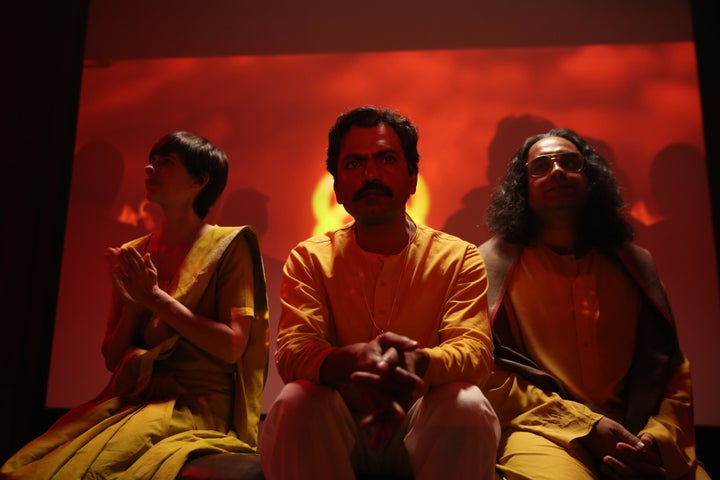 Gaitonde's infatuation with Mascarenas is pivotal to his self-discovery but it's his dangerous dalliance with Bombay that ultimately determines his fate. Locked away in Mombasa in Kenya, the only way for him to assuage his grief of being robbed of the sights and sounds of his muse is to slide back in her arms. Bombay, unlike the shadowy characters he meets on his way, doesn't betray. While Siddiqui's transition into the abyss of spirituality is compellingly chronicled, his meteoric rise in Kenya is established simplistically without any real obstacles. His hatred for Suleiman Isa, too, seems like a creative blindspot as it doesn't reach anywhere conclusively. The writing here could be sharper.
On the other end of the moral spectrum is Sartaj Singh. Haunted by his past, broken by his present, and uncertain of his future, he is on a downward spiral and gets sucked into a world of spiritual terrorism. It's appropriate then that the hallucinatory drug that triggers agonising moments of unbearable truth in the show is a transparent red pill (a nod to the Matrix?)
Despite belonging to the other extremes, Sartaj and Gaitonde, the show eventually argues, are more similar than they'd like to believe. Gaitonde is a voice in Sartaj's head, Guruji is a voice in Gaitonde's head. The voices give the characters and by extension, the show an inward, interrogative gaze, confronting the viewers to look beyond the cheap gratification of a cat-and-mouse police procedural and uncover its psychical world. Both characters suffer tremendous mental trauma and are unable to reconcile with their past. Their distance of time and space is aesthetically merged when they take the pill and confront their inner demons. Both are tied by their shared quest for escape, atonement and purpose.
"What's there to save in this world?" is an oft-repeated line in the show which culminates with an unlikely moral awakening, one that a city devoid of humanity badly seeks but perhaps doesn't deserve.
The show's pace, handled with great precision by editor Aarti Bajaj, kicks in towards the fifth episode when the show's central idea, of the horrors of religious fundamentalism masking itself under faux ideas of salvation and fulfilment, comes into sharp focus.
Though it makes a solitary reference to the lynchings of minorities, Sacred Games 2 treads a relatively safe political territory as compared to its predecessor. While the Aashram may've parallels with several outfits - both overt and covert - that project peace but enable Hindu terrorism, it's offset by an equally sinister depiction of Islamic extremists.
"Religion is business, War is business," Gurujee, a reliably good Pankaj Tripathi, declares. His smile, a sign of quiet composure to his followers, reveals his own joy at deceiving the world. And Tripathi is outstanding in feeding off this power play.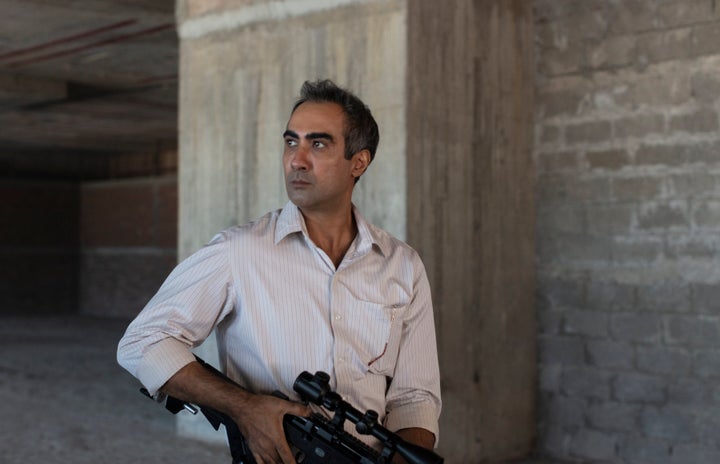 Swapnil Sonawane and Sylvester Fonseca's darkly-lit, melancholic frames carry ample hues of tungsten yellow and soft blues capturing Bombay in all its poetic sadness. The gentle amber of the night illuminates the haunting darkness of both Sartaj and Gaitonde's lives. The distinct colour palette of the two stories blends seamlessly towards the end as their tracks melt into one another and become one whole, reinforcing Aham Brahmasmi, the philosophical chant repeated by members of the Aashram.
In any other show, the spiritual mumbo jumbo would've appeared pretentious and vain but delivering what is undoubtedly his career's greatest performance, Nawazuddin Siddiqui holds it together with unshakeable conviction, his eyes gleaming with such magnetic intensity, it's hard to look away from him. Khan, on the other hand, is subdued and understated, internalising his pain and rationing his anger, only allowing the bare minimum to reach the surface.
In an ensemble where every character delivers their best and gets a closure (or a sense of it), it's sad to see Amruta Subhash's Kusum Yadav (a key character performed with delicious subtlety by the Marathi actor) just disappear into oblivion towards the end.
But despite these shortcomings, the sophomore season of Netflix's beloved show is a delectable slow burn with dramatic philosophical undercurrents.
At a time when bigotry and religious indoctrination has been insidiously mainstreamed, Sacred Games 2 is as instructive as it is enjoyable, a timely drama that critiques blind devotion to kurta-wearing men spewing poisonous rhetoric, all under the garb of spiritual nourishment. Sounds eerily familiar.