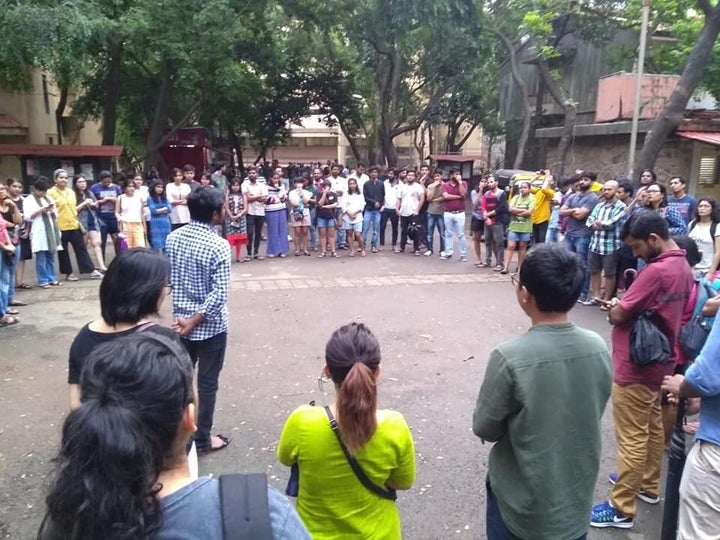 HYDERABAD — Students of Tata Institute of Social Sciences-Hyderabad (TISS) have filed a writ petition in Telangana High Court challenging TISS-Mumbai's decision to indefinitely suspend academic activities on the Hyderabad campus.
The students said that the sine die closure of TISS-Hyderabad is "illegal, arbitrary and violative of Article 14, 19 and 21 of the constitution of India". The court has posted the matter for hearing on 19 July.
The affidavit submits that the sine die order issued on 15 July also violates their fundamental right to education. The closure has affected students who mostly hail from "drown trodden communities like SC, ST and OBC", the affidavit submits.
TISS-Mumbai closed down its Hyderabad campus following an eight-day-long strike by students who have been demanding lower hostel fee. The students have also been demanding that TISS provide living expenses to students who are dependent on Central government's Post Matric Scholarship. Speaking to Huffpost India, Advocate V Raghunath, who appeared before the court for the students, said, "Suspending the academic year without specifying any reasonably relevant reasons is illegal".
The affidavit lists seven respondents — principal secretary, Ministry of Human Resource Development, University Grants Commission, the acting registrar of TISS-Mumbai, the chairman of the governing body of TISS-Mumbai, the deputy director of TISS-Hyderabad, the private hostel service provider in Hyderabad and Commissioner of police, Rachakonda (Telangana). Students have also submitted that they have not "committed any act of harm or any other act that would prejudice" TISS-Mumbai or Hyderabad.
The acting registrar of TISS Mumbai and chairman of the governing body of TISS Mumbai "have branded the petitioners at Hyderabad with untenable allegations and have issued the impugned order…" without ascertaining situation on ground zero, the affidavit reads.
The students have requested the court to direct deputy director of TISS-Hyderabad to honour an undertaking that was issued on 20 December, 2018 when TISS was functioning on the premises of Telangana State Institute of Panchayat Raj and Rural Development. In the undertaking, which was issued before the institute shifted to the premises of the privately run KB Sainik School, TISS's acting deputy director had promised to arrange accommodation for students who were then studying on campus. The undertaking had also promised "similar arrangements…for future batches too", reads the affidavit. Contrary to this, in the current academic year 2019-20, the students were asked to pay a hostel fee of Rs 8,700 per month (open category) and Rs 7,900 (Scheduled Caste and Scheduled Tribe), the affidavit submits.
Popular in the Community