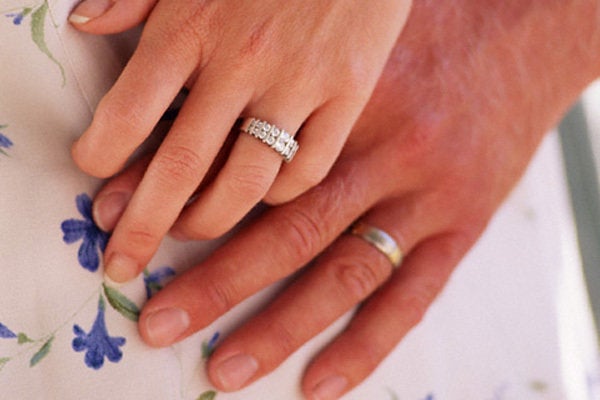 Are you part of a relationship that is revved-up and ready to move forward?
Commitment means having the "intention to persist" in a relationship; being psychologically attached to each other; and developing a "cognitive orientation" that says, "Yes, we are in this for the long run," according to A Clinician's Guide to Maintaining and Enhancing Close Relationships.
Does your relationship fit this definition or are one or more things lacking? If so, find out why and what you need to do about it.
Make sure you are in a relationship with someone who is as commitment-ready as you. The following are signs you're in a relationship with a commitment-ready partner from Profiling Your Date: A Smart Woman's Guide to Evaluating a Man:
1. He gets to know your friends and family...
rather than keeping segments of his life closed off.
2. She prefers "couple time"...
to "out-with-the-girls" time.
3. He doesn't have much need for excuses...
instead of always having an excuse.
4. She's focused on "catching" you...
rather than focusing on "the chase."
5. He likes face-to-face contact...
more than emails and texts.
6. She advances the relationship...
as opposed to stalling the relationship.
7. He says he's committed and acts committed...
rather than saying he's committed and acting indifferent.
8. She invests in you...
rather than seeing you as a cost.

9. He watches movies with you when you're sick...
versus taking off when you're sick.
10. She cares about your well-being...
as opposed to a constant self-focus.

Popular in the Community