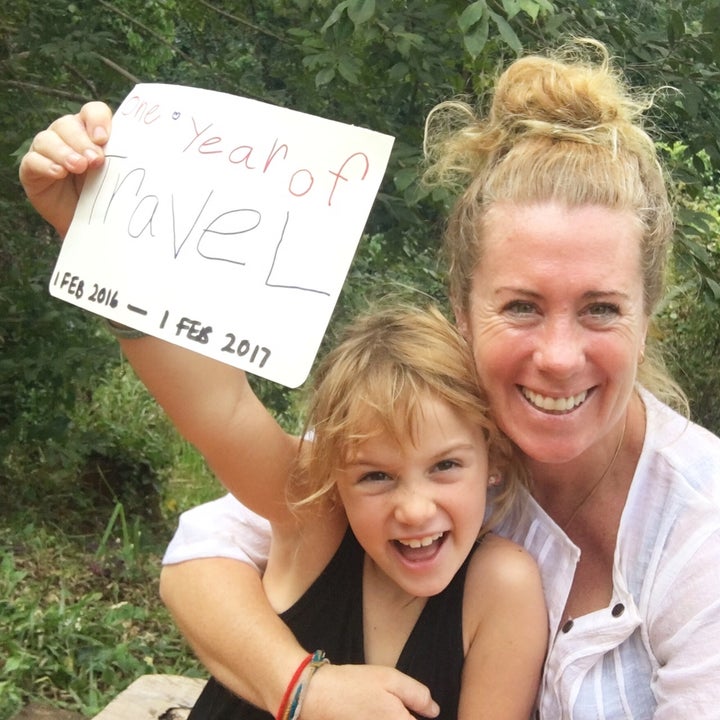 Seven-year-old Emmie and I have been traveling through Asia together since February 2016. That's more than a year now and we've flown through time so fast it feels like we left home only a few weeks ago.
We've shared amazing experiences like visiting temples and being blessed by monks in Cambodia, camping on the Great Wall of China, spotting wild elephants and orangutans in Malaysian Borneo and swimming in waterfalls in the Philippines.
I wanted to know what Emmie thought about the past year, so I asked her to tell me 10 things she has learned during our trip.
1. There are lots of different places in the world.
Every country is different and the people are different.
I like the different food, different places like jungles and rivers and mountains. There's something new to look at and people to meet.
Some people don't have as much as we do and you should help them by giving blood, staying at their houses and buying their food. You can also give food to people who need it, too.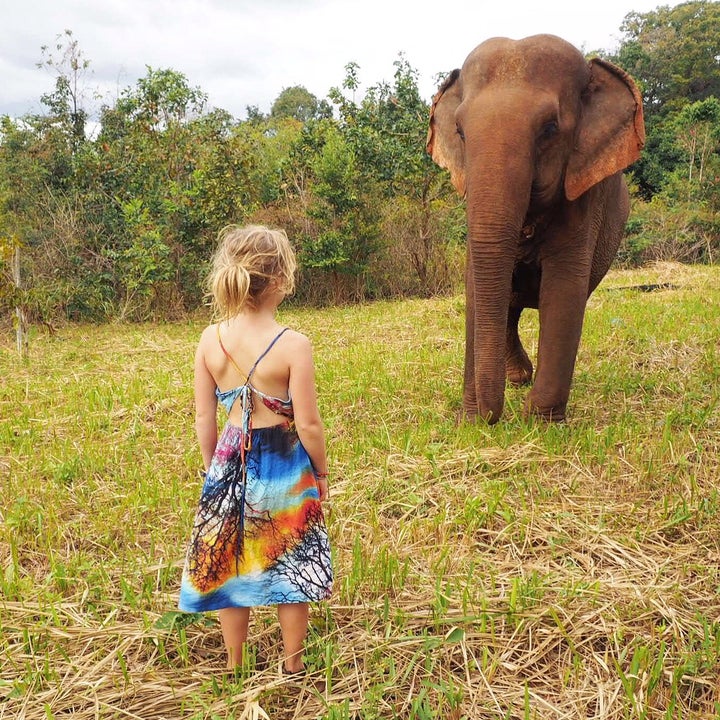 2. I've learned different languages.
I know how to say hello in Chinese and Khmer and that bong is brother and srey is sister. And I can say bonjour and merci and order a baguette in Paris.
It was pretty hard to travel in the first place when I was 4. Once I got used to it it was easier and easier and now I love it.
Flying on planes is cool. But it would be better in business class.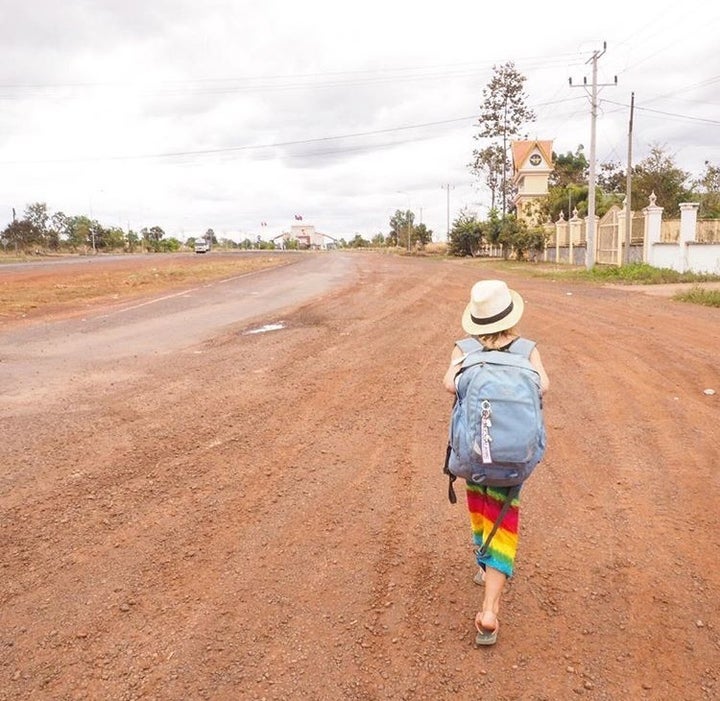 I've tried seaweed, pho, noodles and cau lau in Vietnam.
In China, I learnt how to eat xialongbao. They are delicious. You get the spoon, pick it up, get a chopstick, stab it ― make just one hole to make the juice come out on the spoon. Take the dumpling off with the meatball still inside. Drink the soup and after you've swallowed it completely you eat the dumpling.
I love Peking duck, sausage rolls and water apples.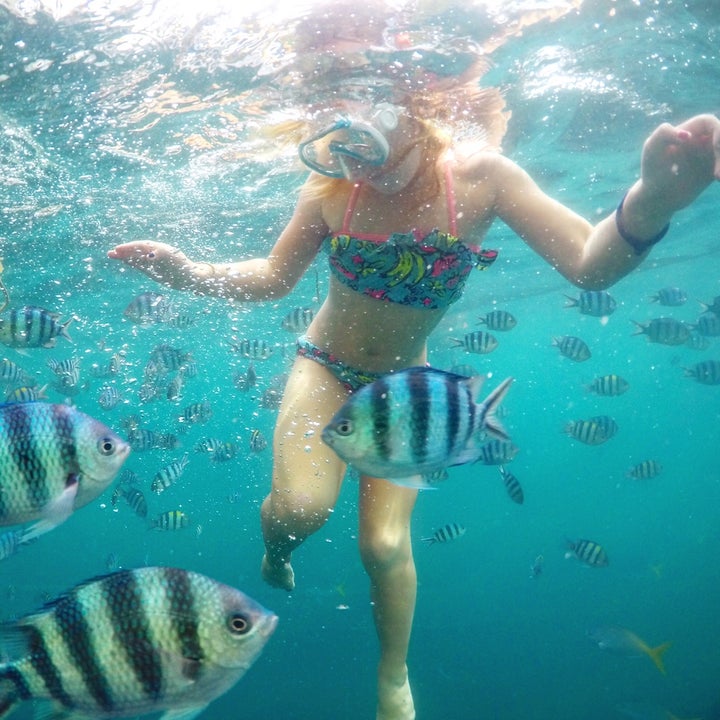 5. I can make friends anywhere.
You can make friends even if they don't speak your language and you can still have a blast. Making friends around the world is easy, but it's not very easy when you're leaving them.
6. Don't break your iPad.
You have to look after your things or your mum will get mad and won't buy you more.
Now I put my things in my bag so I don't lose them or break them. I broke mum's camera, my iPad, I lost my iPad music thing, three hats and lots of other things.
I am not good packing up. I will get better.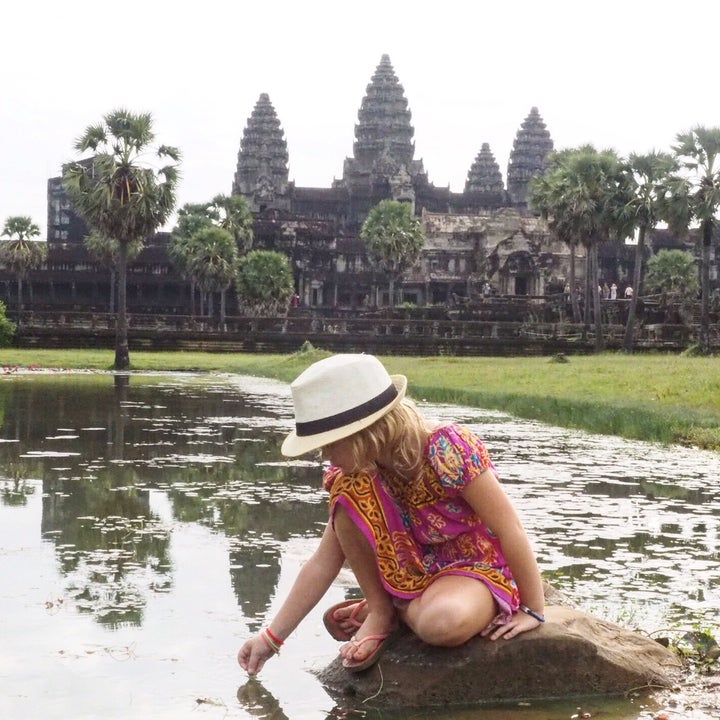 7. I've learned that the environment is beautiful, but don't put plastic in the water.
There is lots of plastic in the water and it kills the animals. Every country has this problem. We need to be more caring.
I loved the plant place in Langkawi when the man made me a plant flute and a plant bracelet. I love the Mulu jungle in Borneo and the beach at Cambodia where we swam in the phosphorescence.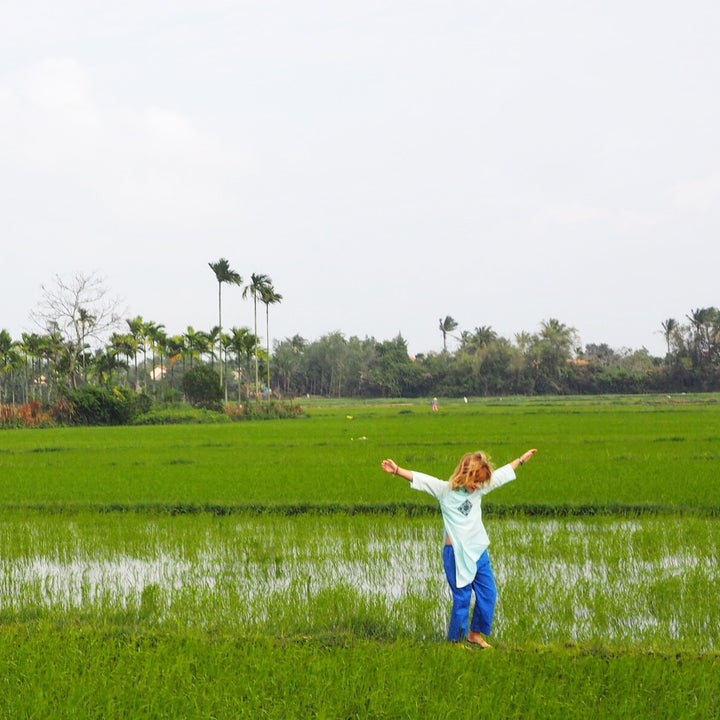 8. Please don't ride elephants.
We need to look after the elephants. They have mums and dads and children just like us.
They are like people except they are not. We need to respect them just like we respect other people.
9. Mummies and daughters should be together.
I think you should travel around with your children and quit work.
If you can't quit work you should pretend you're sick and take the days off.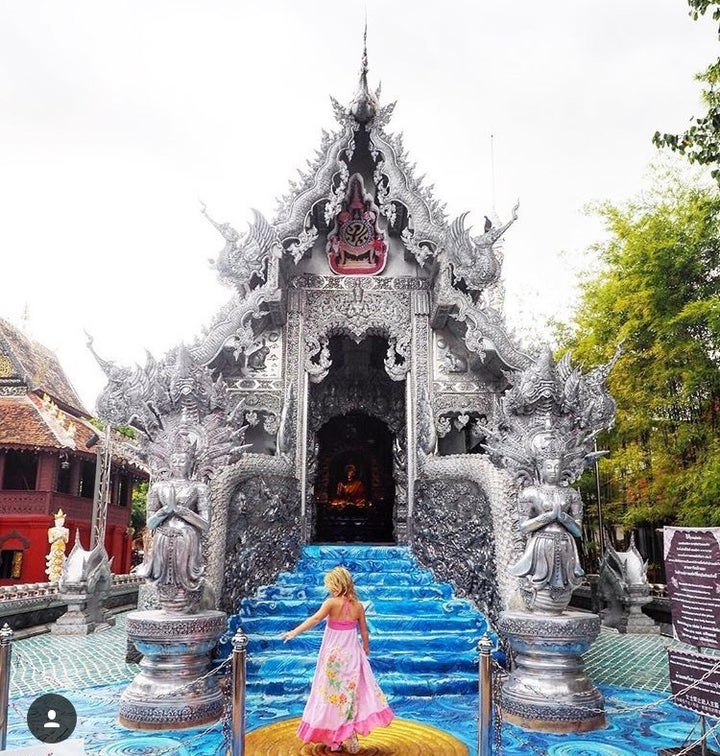 I love luxury hotels and waterslides, flying foxes and shopping centres and canopy walks. And I love Fanta.
Popular in the Community