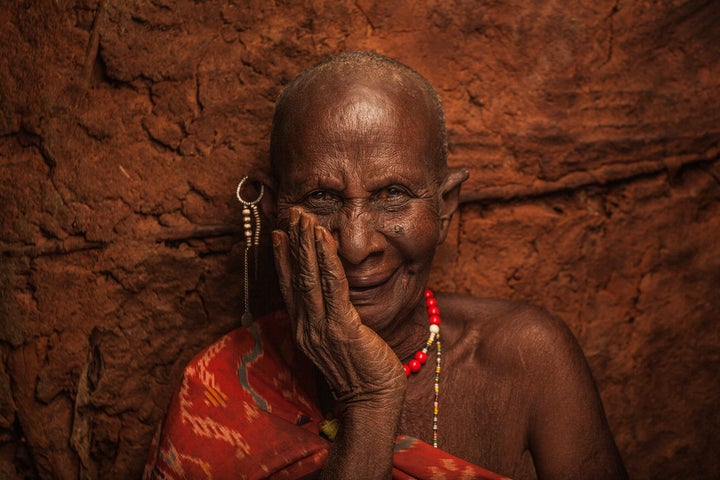 When Kenyan photographer Osborne Macharia was commissioned by the Telecom provider Safaricom to shoot for their 2016 calendar "This Is My Kenya," he knew it was going to be a challenge -- but a welcomed one.
The images often seen of Africa portray disease, war and famine. But the continent, and its diverse people, encompass so much more. Macharia wanted his photo series to beautifully illustrate that. 
Over a period of 10 days, Macharia and his team (a blogger, an assistant photographer, a producer and a locations guide) traveled along the Kenyan coast capturing another side of the East African country.
The result of their journey is a photo series comprised of vibrant, captivating portraits of people and places along the coastline in towns including Tsavo and Bachuma. The subjects of the photos, ranging from young Massai girls to miners, are people Macharia and his team met on the road while driving from town to town in their production van. 
"I remember how draining the experience [got] after day five," Macharia told The Huffington Post of the experience.
"It involves early mornings and late nights and sometimes spending a whole day on the road... Explaining to people we meet in the deep interior what we were doing and our intentions behind it was always a challenge. But the best part of it is when people actually agreed to have their photos taken. For some, this was the first time having their photos taken and the joy they had you could see right through their eyes. At the end of it all, it was rewarding."
Macharia, a trained architect who began pursuing photography as a personal passion around six years ago, says that he hopes the growing popularity of his work in Kenya will help to change perceptions of Kenyan and African life as a whole. 
"I want to show that Africa is more than the land of poverty, crime, disease and complete wildlife," the photographer says.
"We have a deep sense of culture that's still pure and untouched, that speaks of happiness in the midst of having little. My work is all about positive vibes and interpreted differently by different viewers; but at the end of the day, I just want it to uplift Africa and its people."
Macharia's contributions to the "This Is My Kenya" campaign can be found in their entirety here. 
View the photo series below:
Learn more about Osborne Macharia's work here. 
Calling all HuffPost superfans!
Sign up for membership to become a founding member and help shape HuffPost's next chapter
BEFORE YOU GO
PHOTO GALLERY
[re-]Mixing Hollywood Takes On Hollywood Diversity