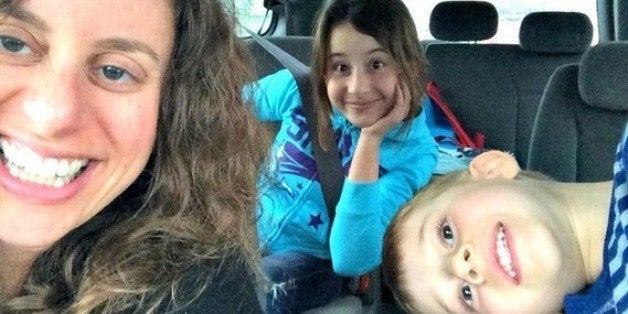 "And then we can go on the Lazy River three times." He says, slipping his tiny fingers between mine. "Three?" I ask, doubtful. "Three," he says, oh so very sure. I squeeze his hand, he presses back, I love this moment.
My girls' last day of school was on Friday, and although Brody has been done with preschool for two weeks, it only officially feels like summer now. That's how it goes when you're the youngest (and the mom); your schedules interlace with everyone else's.
We spent the weekend celebrating with good friends and good food, a house-shaking storm and just enough sunshine to soothe our Minnesotan souls. We buttoned things up on Sunday with an outing to the water park, ensuring that we start the summer off exactly the way it's meant to be -- with happy kids and tired parents.
The girls and Jason spent a lot of time on the slides and Brody and I spent a lot of time on the Lazy River. I adored those moments with my little guy -- his tiny frame sitting on top of the huge navy blue inner tube, the easy chatter and the giggles when he led us under the water falls. Oh my heart, those.
On one of the three trips down Lazy River, we happened to end up in the same spot as the girls and Jason. "Mom!" Kayli called, loud enough for to me to hear over the din that comes with a water park. I noted her loud voice and wide smile, her strong arms and rosy cheeks, her suddenly long hair plastered to her bare shoulders in a sign of pure summer fun.
"Mom! Come with me!" is what she said, and that's exactly what I did.
I climbed under and over the tube I was in to swap spots with Jason so I could go on the Lazy River with my girl. Not because I wanted to leave Brody or because there's anything especially graceful about an almost 40-year-old woman "inner tube hopping," but because I know that there could be a last time that she asks me to do things like this with her and I want to know that when that last time does come, I've grasped every moment I could.
When our babies are little, there are so many lasts that people warn us about. We're on alert for the last time they pronounce that one word in that sweet, incorrect way. (You know the one.) The last time they bring their blanket wherever they're going. The last time they toddle.
But as my girls get older, I realize that I'm entering a whole new round of lasts. Here are 11 to watch out for in the tween years. You've been warned.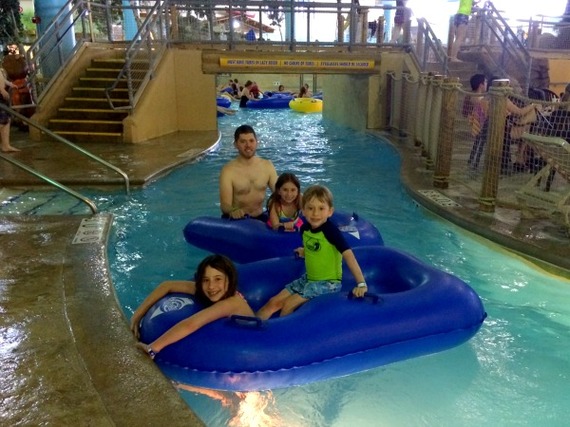 1. The last time they fall into your arms in a melting, uninhibited way.
2. The last time they sit in your lap, so close you can smell their shampoo.
3. The last time they lay with you at night -- quiet, still, whispering.
4. The last time they wear matching pajamas. Sweats and sports shirts are a thing, who knew? (Moms with older kids, that's who!)
5. The last time they split a meal with their sibling or order from the kids' menu and have it be enough food to satisfy them.
6. The last time they hold your hand in public.
7. The last time they choose you as their field trip "buddy," bus seat partner and lunch companion.
8. The last time they use the word "playdate" or "playing." I guess it becomes "hanging out" or just "having a friend over."
9. The last time they wear clothes and shoes that are nowhere near your size. (Oh, how it hit me, that first time I had to check the brand to see whose yoga pants I was sorting, and the first time she put on my flip-flops not to be silly, but because they fit.)
10. The last time they look back at you when they score (or fail) during sports. Their "game face" is heart-stopping to see, and to feel.
11. The last time they laugh at your (admittedly, kind of dumb) jokes.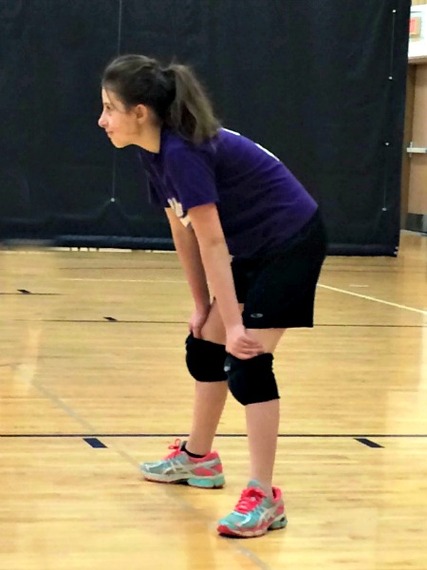 My husband says that these lasts aren't set in stone. And I know what he means. We can keep pulling them in for those hugs and show up for those field trips. And don't worry, we will.
But that'll be us trying to hold onto the sweetness of what we know. Which isn't quite the same thing as it just being the space they're in, is it?
There's something to growing with them, to letting go of what was, in order to let in what is sure to be.
The good news is that just like the first time around when they were so very little, each of these lasts leads to a first.
The last look back during sports gives you a glimpse of their future drive. The last night of matching pajamas captures their future style, the one that has nothing to do with you. And the last melting greeting opens the door to your new togetherness -- (hopefully) equally easy, but more long-lasting.
So here's what I'm thinking as we dive into summer vacation -- when the thought of 24-hour parenting can seem overwhelming -- just like the first time around, knowing that these second-round lasts are imminent won't change the hard moments in parenting, but it definitely makes savoring the good ones easier.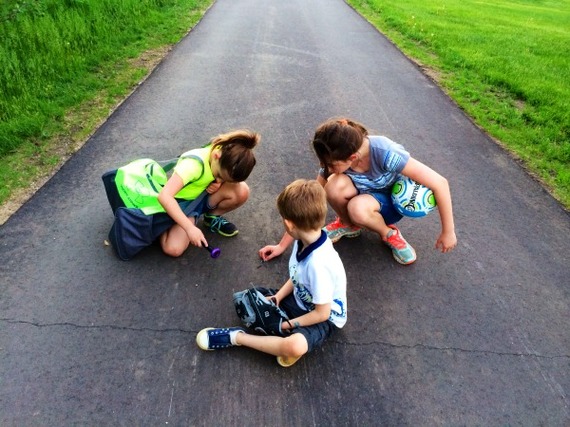 What second-round lasts would you add to my list?
Support HuffPost
A No-B.S. Guide To Life
Related
Popular in the Community