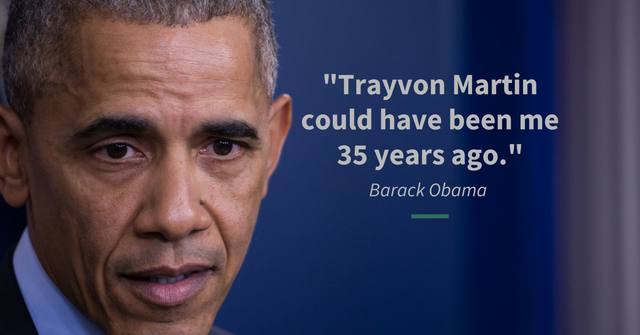 Barack Obama's legacy as the first black president of the United States will always intrinsically be tied to race. But during his eight years in office, Obama was often met with criticism when it came to race ― particularly what some critics claimed was his tendency to give "middle-of-the-road statements" in an effort to placate both sides of the issue.
For many people of color, Obama was always too measured and too diplomatic when it came to talking about race in public. Some people empathized with this, suggesting that as a black president in a government long-dominated by white people, his was a delicate and precarious situation to be in. Key and Peele's popular "Obama Anger Translator" skit was a perfect satirization of Obama's predicament ― he toed the line of being too black, or not black enough. 
But POTUS has had moments of candor when it comes to race relations in America, not only during his two terms as presidency but long before as a presidential candidate and a senator. Undoubtedly, the killing of Trayvon Martin and subsequent acquittal of George Zimmerman was a huge turning point ― a moment when the president acknowledged that Martin could have been him 35 years ago.  Below are 11 poignant and illuminating moments when Barack Obama explicitly talked about race: 
REAL LIFE. REAL NEWS. REAL VOICES.
Help us tell more of the stories that matter from voices that too often remain unheard.
BEFORE YOU GO
PHOTO GALLERY
Sasha, Malia, Michelle & Barack Obama