This argument -- that scientific inquiry is essentially incompatible with religious belief -- has been gaining traction in some circles in recent years. In fact, according to a 2009 Pew Research Center survey, American scientists are about half as likely as the general public to believe in God or a higher, universal power. Still, the survey found that the percentage of scientists that believe in some form of a deity or power was higher than you may think -- 51 percent.
Scientists throughout history have relied on data and observations to make sense of the world. But there are still some really big questions about the universe that science can't easily explain: Where did matter come from? What is consciousness? And what makes us human?
"Where did matter come from? What is consciousness? And what makes us human?"
In the past, this quest for understanding has given scientists both past and present plenty of opportunities for experiencing wonder and awe. That's because at their core, both science and religion require some kind of leap of faith -- whether it's belief in multiverses or belief in a personal God.
In chronological order, here's a glimpse into what some of the world's greatest scientists thought about the possibility of a higher power.
Galileo Galilei (1564 - 1642)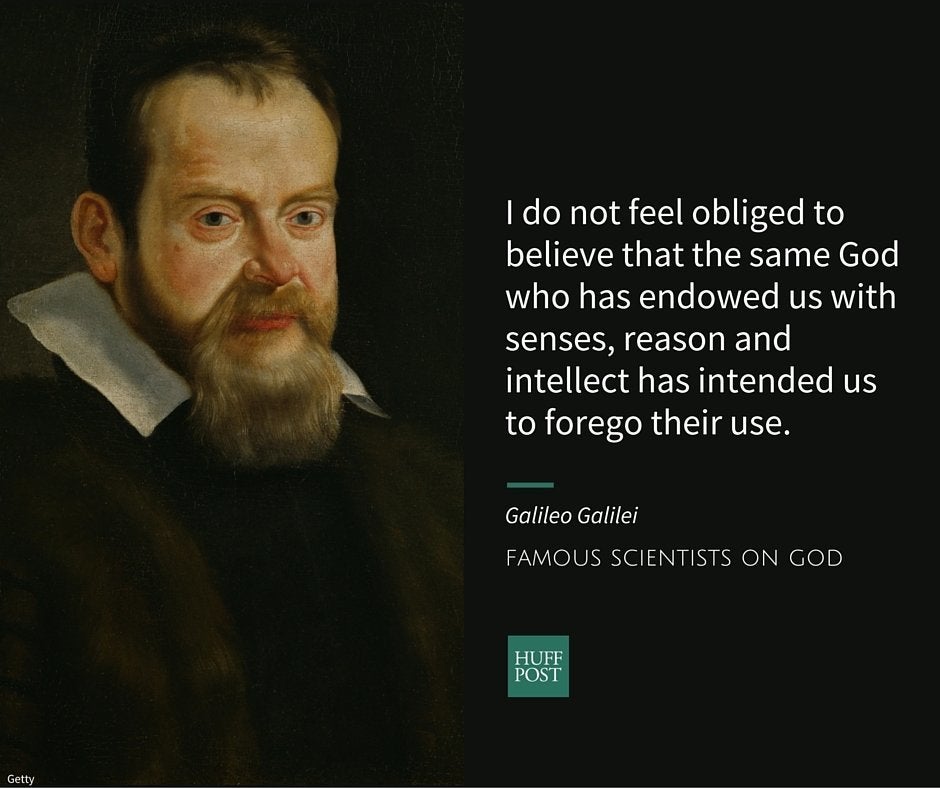 CREDIT IMAGNO VIA GETTY IMAGES
Sir Francis Bacon (1561 - 1626)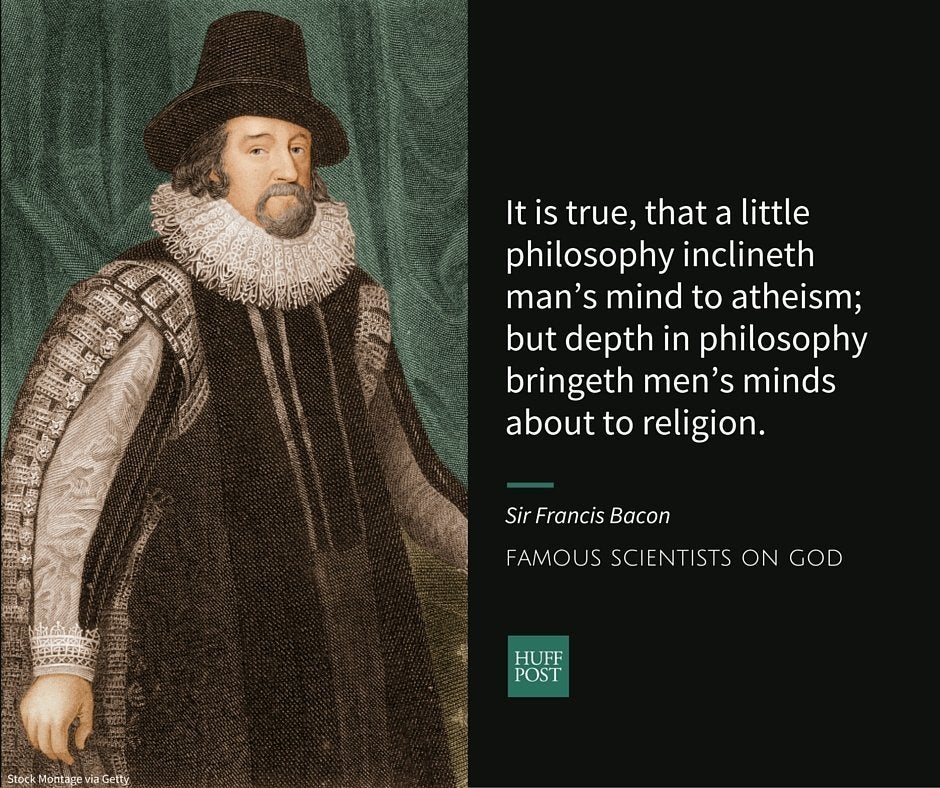 CREDIT STOCK MONTAGE VIA GETTY IMAGES
Charles Darwin (1809 - 1882)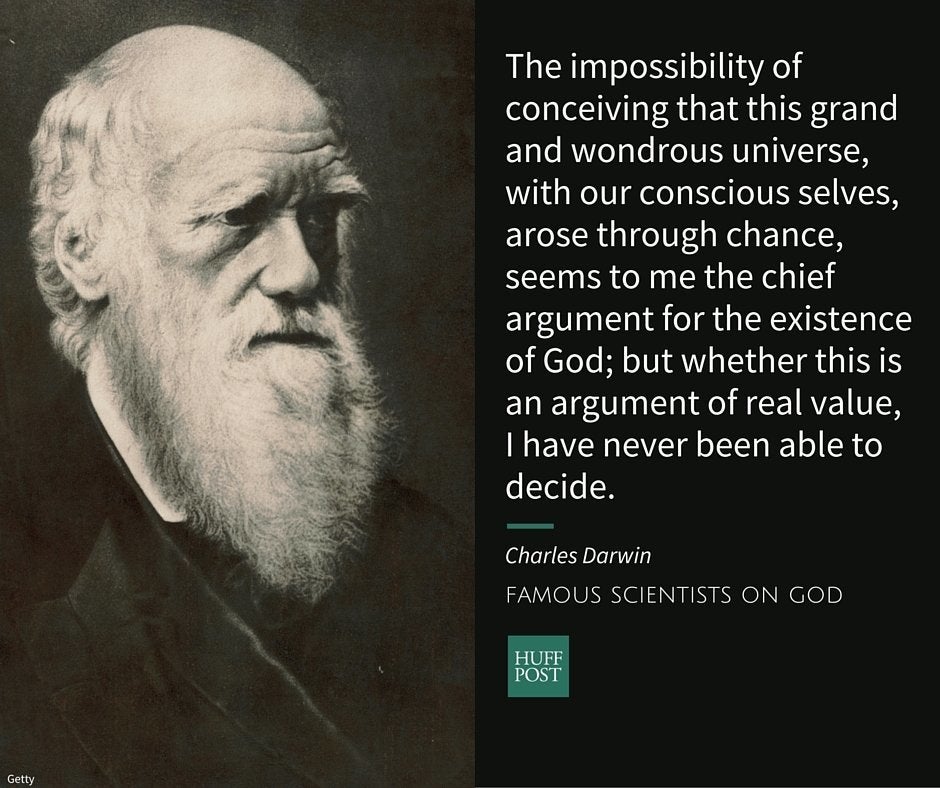 CREDIT IMAGNO VIA GETTY IMAGES
Maria Mitchell (1818 - 1889)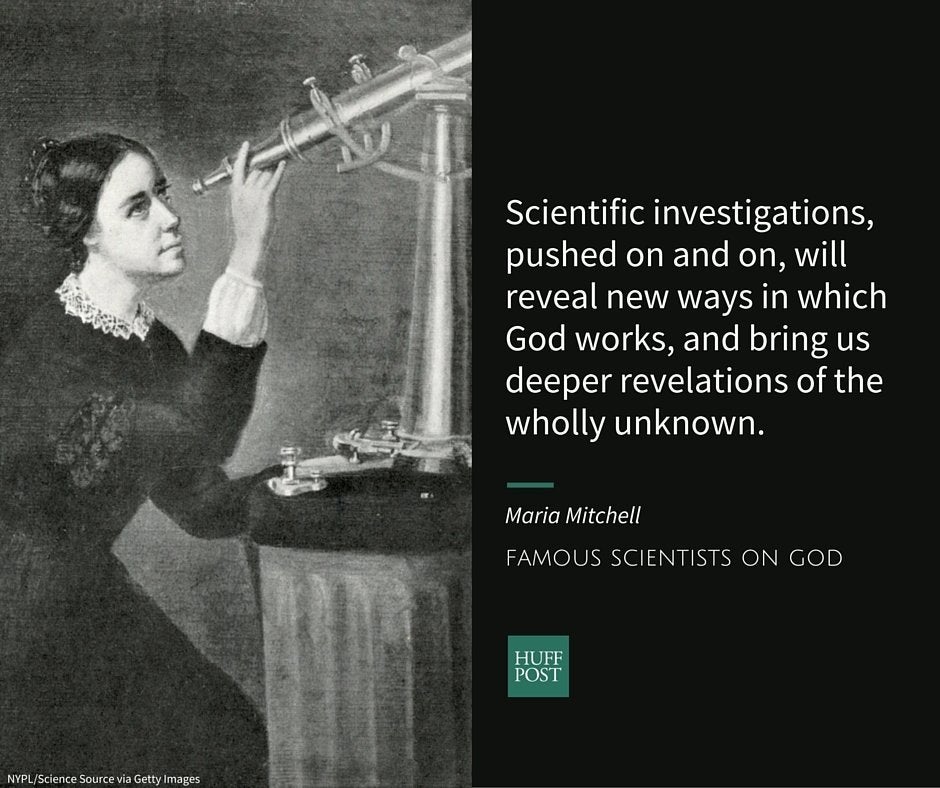 NYPL/SCIENCE SOURCE VIA GETTY IMAGES
Marie Curie (1867 - 1934)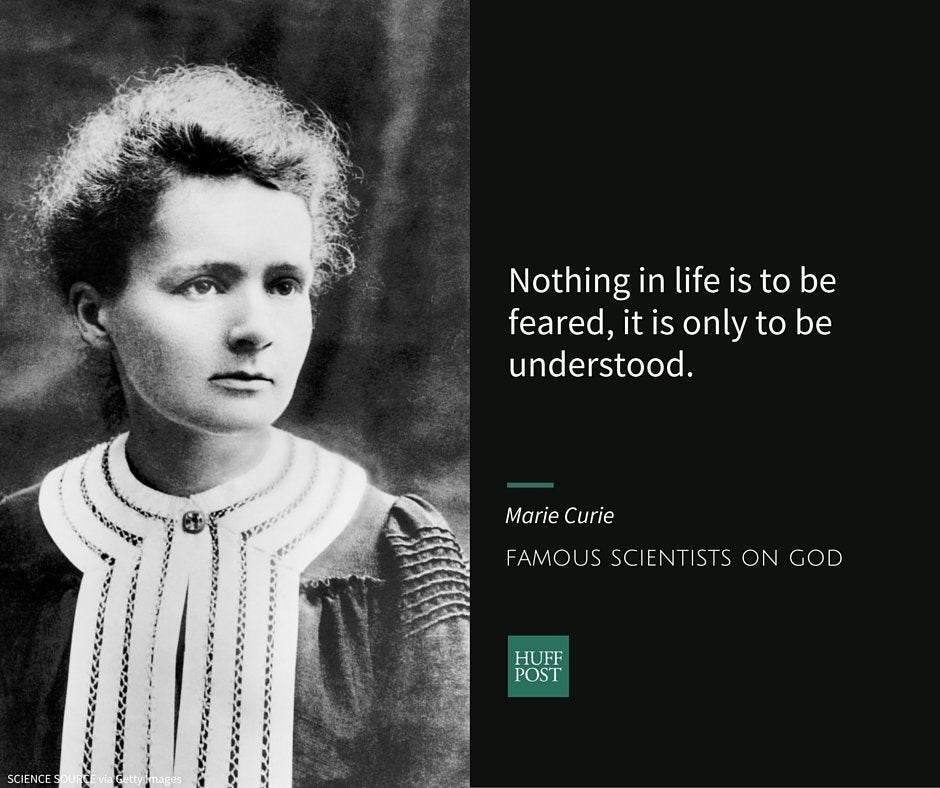 SCIENCE SOURCE via Getty Images
Albert Einstein (1879 - 1955)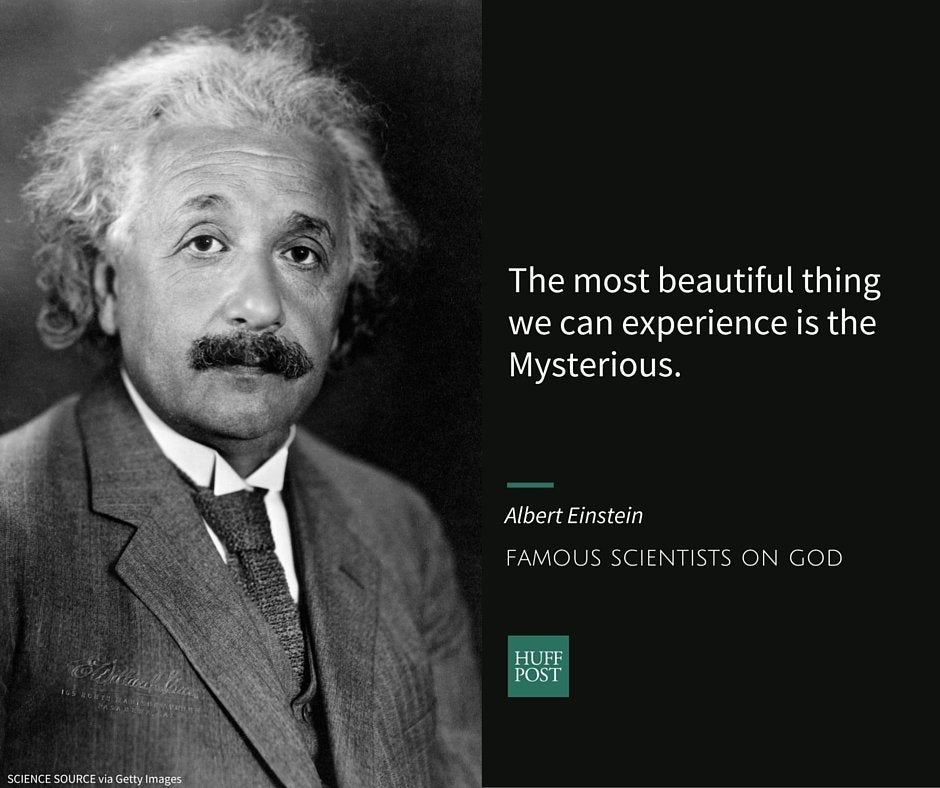 SCIENCE SOURCE VIA GETTY IMAGES
Rosalind Franklin (1920 - 1958)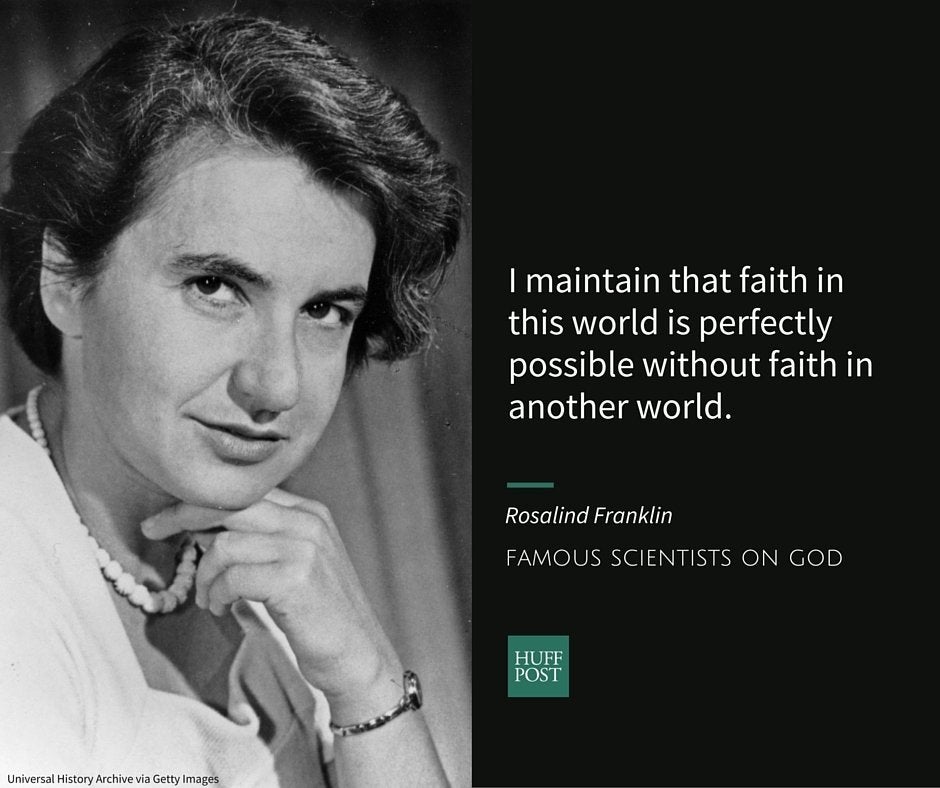 UNIVERSAL HISTORY ARCHIVE VIA GETTY IMAGES
Carl Sagan (1934 - 1996)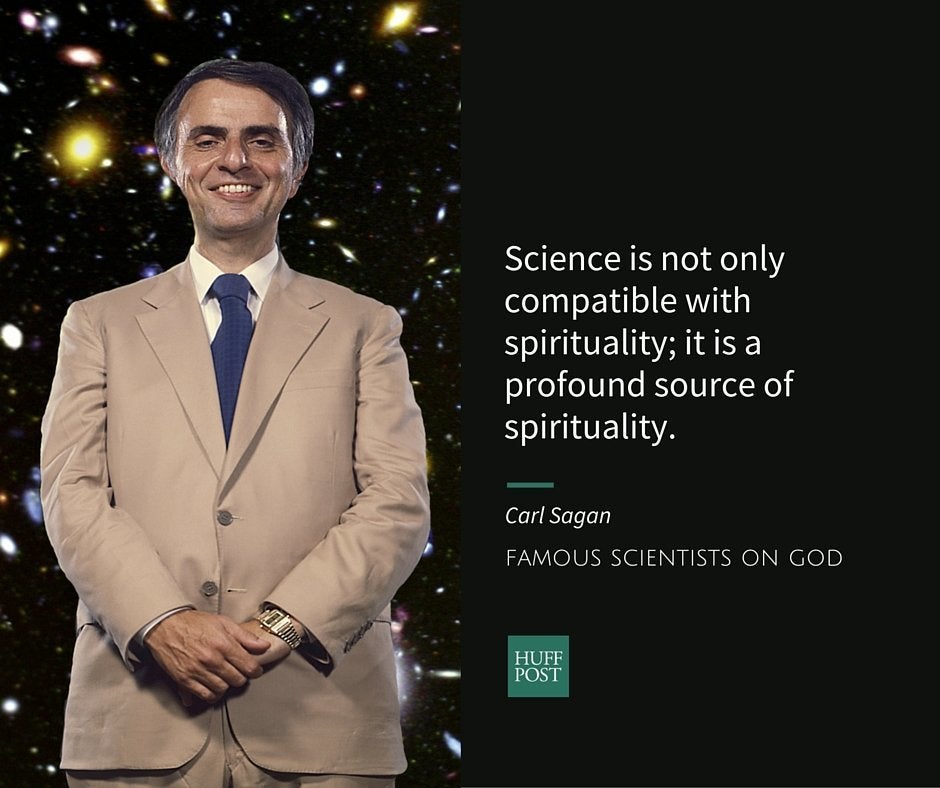 MICKEY ADAIR VIA GETTY IMAGES
Stephen Hawking (Born 1942)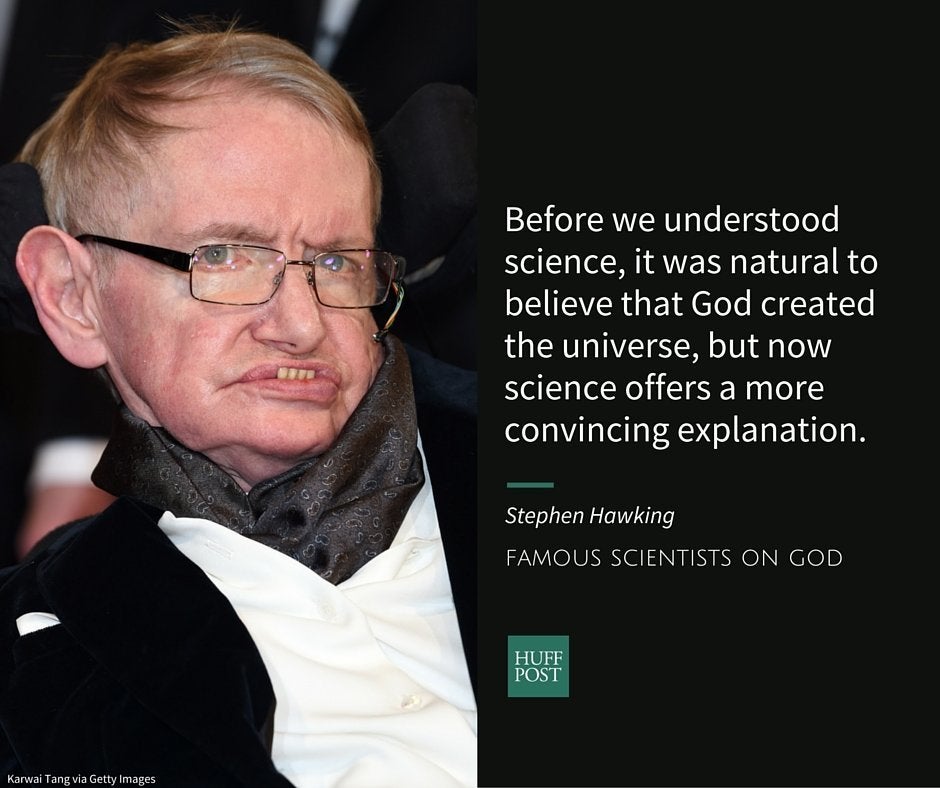 KARWAI TANG VIA GETTY IMAGES
Venkatraman Ramakrishnan (Born 1952)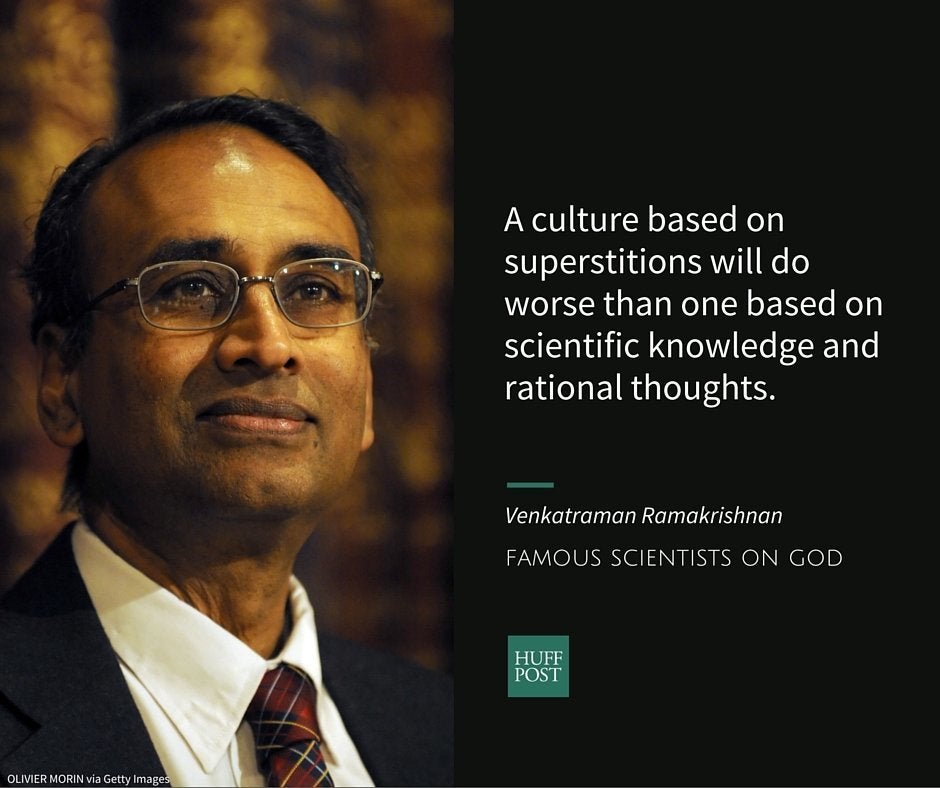 OLIVIER MORIN VIA GETTY IMAGES
Neil deGrasse Tyson (Born 1958)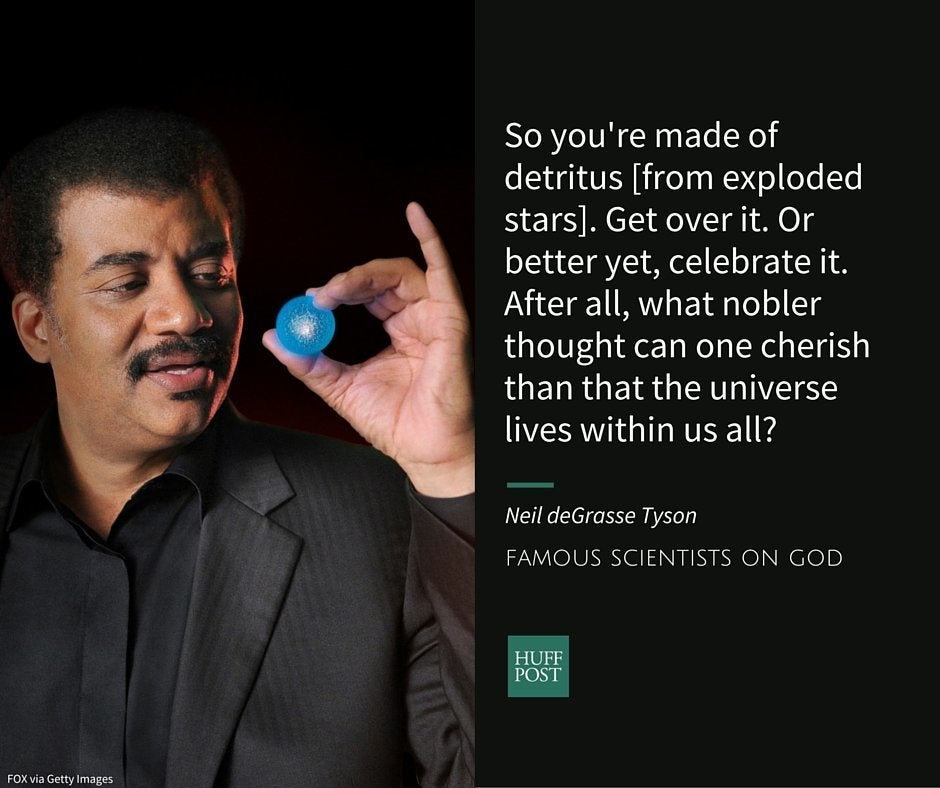 Francis Collins (Born 1950)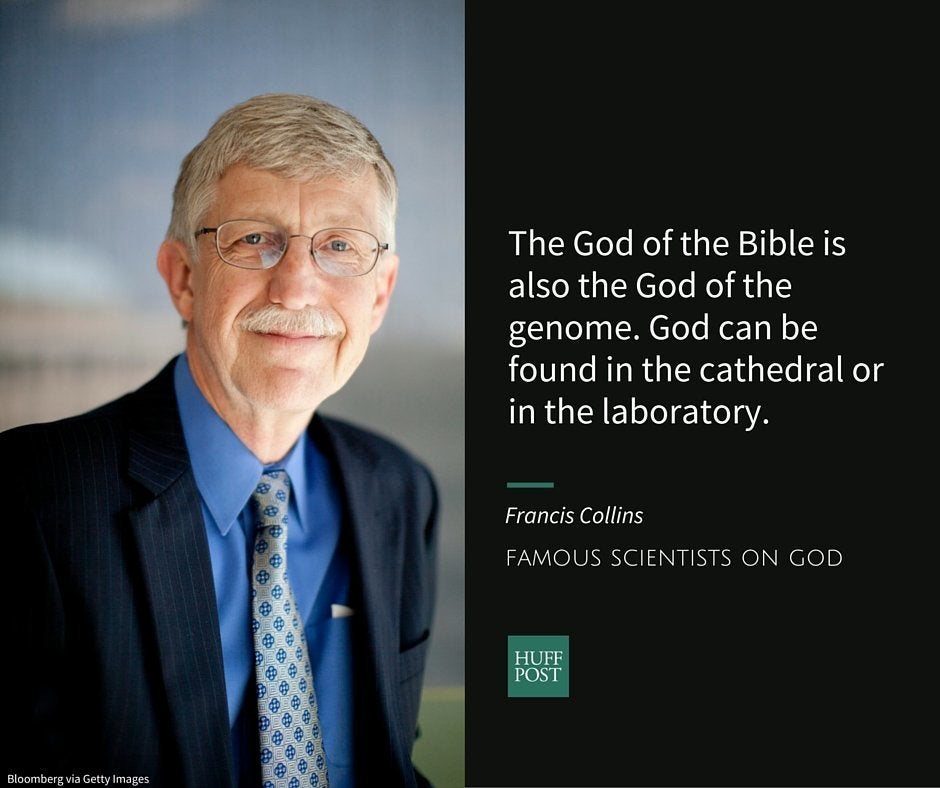 Bloomberg via Getty Images
CORRECTION: A previous version of this story stated incorrectly that Francis Collins was born in 1960. He was born in 1950.
Support HuffPost
The Stakes Have Never Been Higher
Related
Popular in the Community