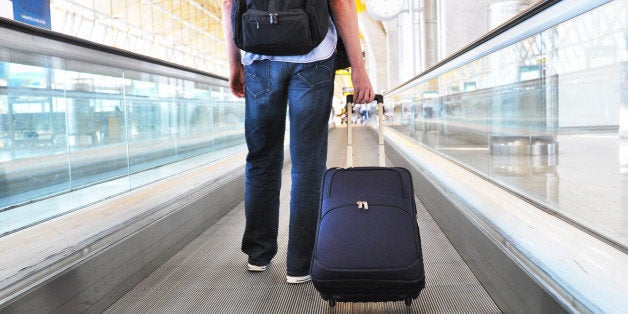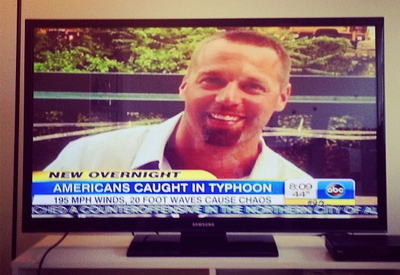 No matter how careful we are or how much we plan, emergencies sometimes happen. Natural disasters, blackouts, theft, or sudden medical issues are unnerving enough, but they can be positively frightening if they occur while on vacation. Far from home, in a foreign country, an emergency can leave us in dire circumstances -- and even be life-threatening.
I've lived through my fair share: stung by a deadly jellyfish in a remote British Virgin island, surviving a 7.1 earthquake in Costa Rica that had the whole apartment wobbling and led us to evacuate, and most recently, the whopper of all natural disasters, stranded on Boracay Island in the Philippines as super typhoon Haiyan slammed into us. Honestly, I don't recall ever being so scared in my life, and if the 20-foot sea swells and 200-mph winds had hit us directly like they did Tacloban, half of the island would have been underwater. I'm skeptical we would have made it.
I've encountered plenty of man-made dilemmas, as well, being robbed by murderers who'd escaped from prison in Bolivia, a high speed chase with thieves in Venezuela, and again, most recently, left stranded with no access to money when Wells Fargo cancelled my ATM card after the typhoon (for no apparent reason) -- right when I needed it most.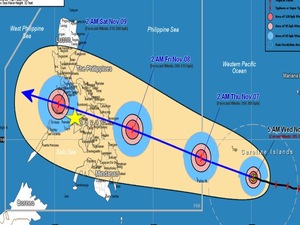 Thankfully, I've learned to not only survive but thrive in the face of misfortune. So here are 13 tips to stay safe through any travel emergency:
1. Email yourself any vital information.
Before you leave home, put any pertinent user names and passwords, pin numbers, social security number, passport information, etc. together on one document. Email it to yourself (on a secure email) that you can log in from anywhere to access.
2. Make sure other people have your itinerary.
Enlist someone to be your safety net back in your home, and make sure they have copies of your vital information. Provide them with your detailed travel itinerary and have a few planned check-in points where they are expecting an email from you, letting them know all is well.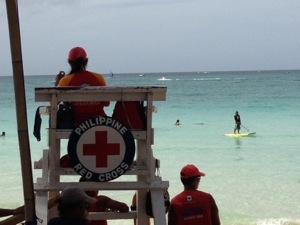 3. Register with the U.S. embassy.
It's a great idea to register with the local United States embassy when you visit another country, called the Smart Travel Enrollment Program, especially in developing countries or out of popular tourist areas.
4. Give your hotel information to your contact back home.
Consider your hotel your "safe house" and always let them know if you are going on tours or day trips and with whom. Provide the hotels' phone number, email address, etc. to your contact person back home.
5. Put money in the sole of your shoe.
This has saved me a few times . Fold up $20 bills and place them under the soles of your running sneakers. If you ever get robbed or stranded, $40 cash will be invaluable.
6. Only carry a copy of your passport.
Make multiple copies of your passport, but only carry a copy out with you. Leave the original in the hotel safe.
7. Split up your debit and credit cards for safety.
Don't make the classic tourist mistake and put all of your debit cards, credit cards and identification in one place. Obviously, if that bag or wallet is lost or stolen you'll lose everything. Put one in your toilet bag in your checked luggage, one in your carry on or backpack, and keep one on your person.
8. Know where the police station and hospital are.
It doesn't hurt to scope out the local emergency services when you get in town, especially if you have medical conditions. Keep a few extra bottles of water around and your electronics charged.
9. Get a prepaid local cell phone.
You can usually buy a local cell phone for temporary use and put the number of your hotel and a trusted taxi driver in it, just in case.
10. Organize any medications.
Make sure you document any important medical information like blood type, medical conditions and allergies. Keep a copy on your person and one at the hotel. Keep your medications well organized and have a few dosages -- enough for 24 hours -- in your day bag in case of emergency. It also doesn't hurt to travel with a few basic medical supplies like Aspirin, Neosporin, butterfly Band-Aids, etc.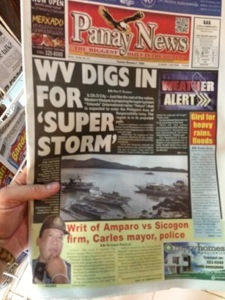 11. Check local and international news.
In case of emergency (like a typhoon, protests, coup attempt, etc.) pay attentions to what the locals do, as they've probably dealt with those situations before, but also watch international news and research global Internet stories so your information is well rounded.
12. Have an "Oh, Gosh!" bag ready.
Of course I use much stronger language (but it may be a family vacation you're on). Keep one backpack or day bag stuffed with everything you would need if you had to make a quick exit or evacuate in case of catastrophe.
13. Err on the side of caution.
The good news is that nothing out of the ordinary happens to 99.999% of vacationers, but in case there is an issue, play it safe. Don't try to be a hero, don't put yourself or your family in danger, and please don't think it's a good time to be macho. It's much better to be overly cautious and get through the situation unscathed, alive and well to go on vacation again.